Each time that we mention the «Seven copters PC-1» project in our publications, we undervalue it a bit. Because if to count all transferred UAVs including their maintenance, the number of copters would exceed seven items a while ago. If to take into account the fact we had taken all copters from the military and upgraded them thoroughly, turning into octocopters, it amounts to much more than seven devices. Let us emphasize: these are neither costly toys or one-time drone with fancy LED lights and the simplest built-in camera: these hi-end devices enable our military professionals to carry out the most sophisticated tasks while being undetected by the enemy.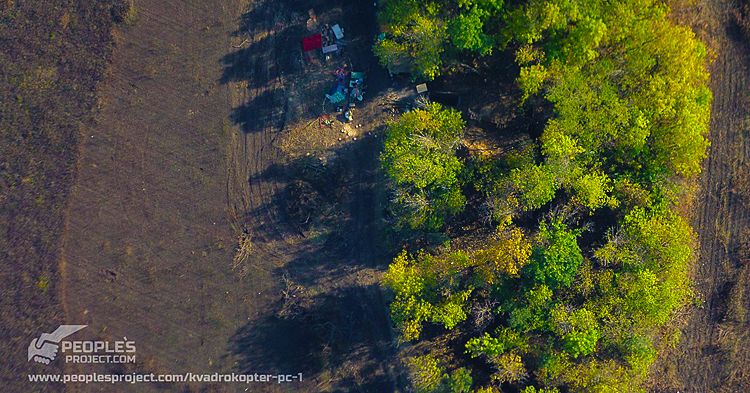 Our military permitted us to share this picture. This terrorists' position had been disclosed owing to the PC-1 UAV solely
But who are "we"? The Seven copters PC-1 project is a joint initiative by the People's Project volunteer center and Ukrainian Ukrspecsystems advanced technology company. Within this charity project we, People's Project, are raising funds thanks to charity donations, and Ukrspecsystems company manufactures and maintains exploratory UAVs for the needs of military units holding the line in the forefront. This is being done by the cost of consumables, and on some positions even for the loss-making price, at their own expenses.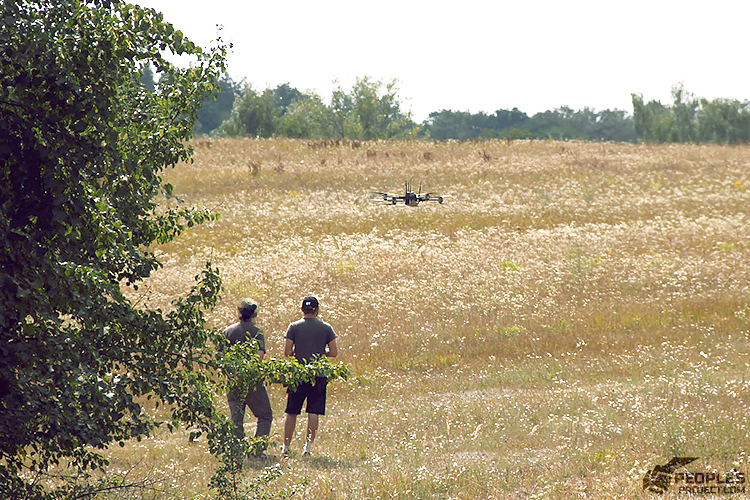 Practical tests. The Ukrspecsystems engineer is training a military pilot
Ukrspecsystems was founded as a team joining together both professional engineers and enthusiasts; today it is a company specializing in manufacturing of hi-tech unmanned aerial vehicles that are in demand of major businesses: the enterprise is successfully represented in the international market. Today the UAVs made by Ukrspecsystems are purchased by big foreign corporations engaged in energetics and agribusiness. A few years ago, at the beginning of the war, it became clear that some of the company's inventions could be of great interest for the military, like almost undetectable enduring PC-1 copters manufactured by Ukrspecsystems, equipped by powerful cameras and thermal imagers. Their practical use proved that for artillerists, scouts or special forces specialists such a highly-mobile UAV makes exceptional equipment able of saving the Ukrainian soldiers' lives, and enables them to perform the most complicated tasks without unnecessary risks.
Recently anyone interested had the chance to estimate Ukrspecsystems' achievements in person: at the Arms and Security-2017 international exhibition there was a stand displaying the company's apparatuses. Within this global event, the company's representatives demonstrated both modernized and experimental samples. In particular, the powerful UAV PD-1 shaped as an airplane.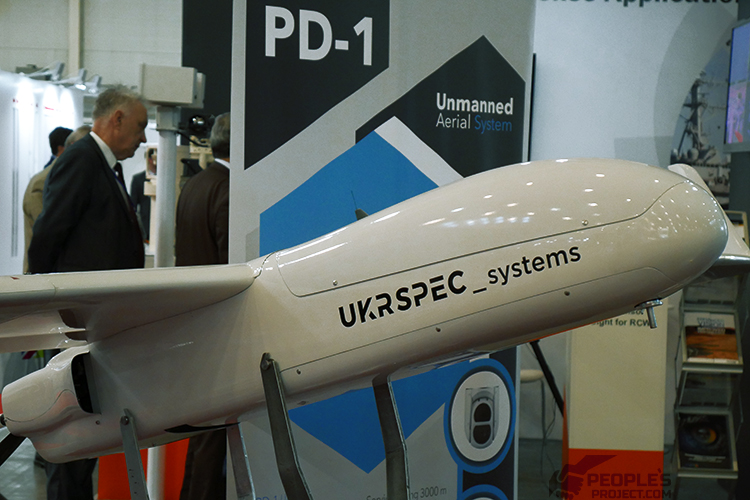 Over the last years the Ukrspecsystems company has reached practically complete constructive autonomy: today in the manufacturing of their UAVs the engineers employ their own developments exclusively. And this matters: presently, the PD-1 UAV is distinguished among its analogues for its high autonomism and technical characteristics. Just imagine: up to 15 hours in the air and up to thousand kilometers of distance per a flight. Additionally, it is worth mentioning that this UAV is almost undetectable by radars, and moreover, its connection with the operator as well as data transfer are carried out via protected communication channels.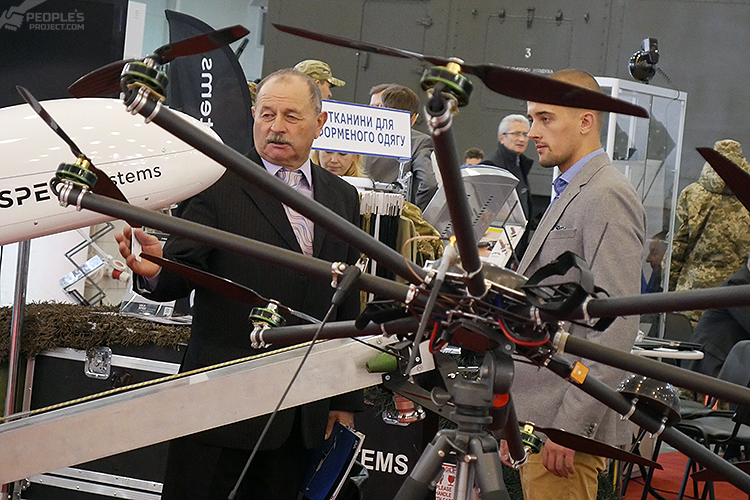 Alongside with this great UAV, a few drones were presented, too: a powerful octocopter featuring a modernized mechanism (we are going to tell you about it a bit later) and the company's latest novelties like enhanced systems of gyrostabilized brackets for mounting of high definition cameras, infrared optics and other useful gear.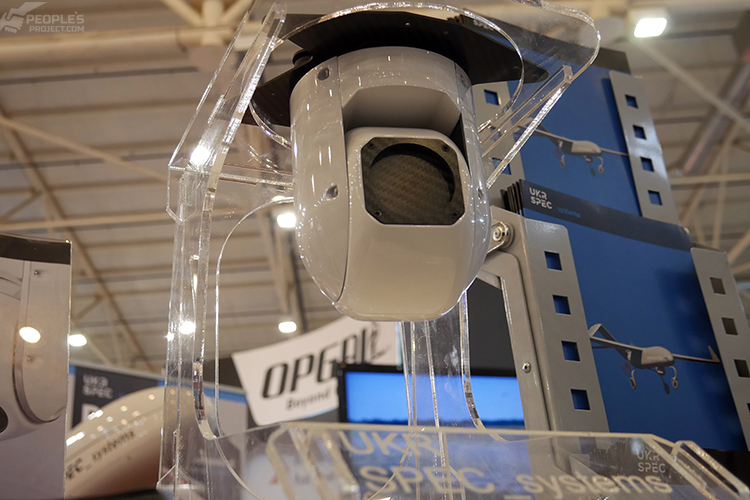 One of Ukrspecsystems' own inventions
Dear friends, let us accentuate once again that the war is still far from its completion. Despite today there is no active military actions, the major part of tension in the forefront has shifted into a positional war format. Right now your donations into the «Seven copters PC-1» project would be highly appropriate. The major autumn rotation is underway, and numerous units are moving to their new positions. Reconnaissance of the current disposition is their urgent need. And this is a perfect chance for us to assist them. To make a safe route for a scouting group. To disclose the enemy's hidden posts. To map exact positions of the enemy's fortified area. All this equals to our military's saved lives. And a light-weight undetectable UAV is the best way to protect them.