A tiny village of Vilnyi near Zolote, Luhansk region. The title of the settlement is self-speaking for a local ear (vilnyi means "free" in Ukrainian), as it was only last summer when our military men slightly aligned the frontline in accordance with the Minsk agreements provisions, having liberated the settlement from under the gloom of occupation. Since then, terrorists have been trying to regain the lost territory, but as they cannot beat our army and prefer to refrain from an open attack, they have taken on their accustomed methods of terror and villainy. Over the recent couple of days, enemy snipers have been actively shooting at both our positions and residential areas. Luckily, there haven't been any casualties yet: either their sniper is a hack or they just want to strike fear and intimidate people than to kill them. Still only yesterday a Russian bullet hit a vehicle and injured a local man. Fortunately, it didn't bring in any serious consequences or life threat to the wounded. The man is being taken care of and hopefully is back to normal life soon.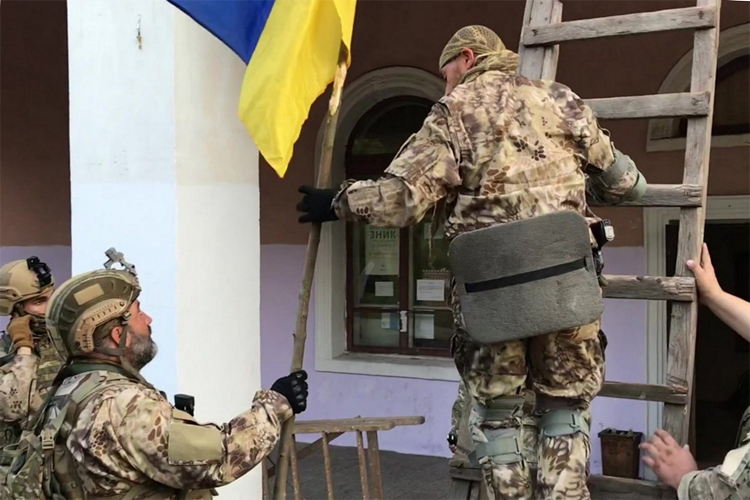 The Ukrainian banner has been flying over the liberated part of Luhansk region just for a couple of recent days
Naturally, our military will not leave the locals alone with their troubles. This means the where there are enemy snipers, our military emerge immediately: their task is to pacify the killer and strip him off the wish to shoot at human beings. But such standoff always implies substantial risks: actually, sometimes it is a plain duel the outcome of which depends on skills and reaction of a sniper. The first one who detects the opponent, calculates his position and sets proper parameters of a shot, then hits the trigger and shots the enemy down, is the winner.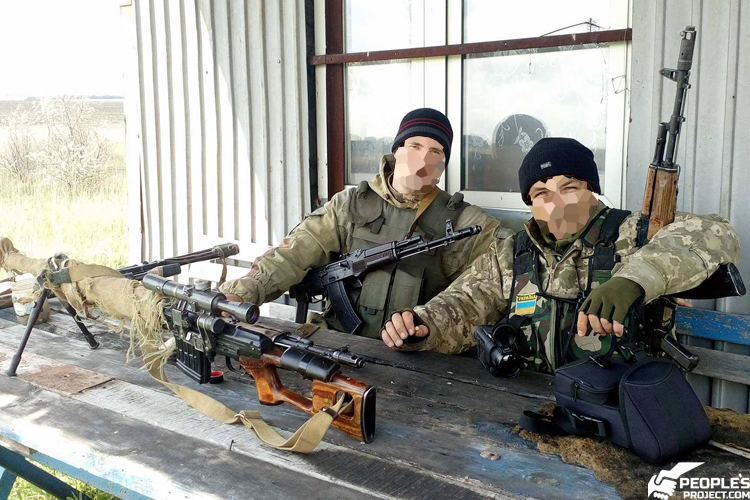 Snipers of the 17th Tank Brigade's special unit. We have been regularly supporting these accurate shooters sending them some unsophisticated still necessary stuff
Mostly, we are unable to improve the sniper's professional skills: these come as the result of years of training, practice and professional background. Instead, we can increase the probability of their accurate shots and, eventually, enhance their chances to survive and remain safe.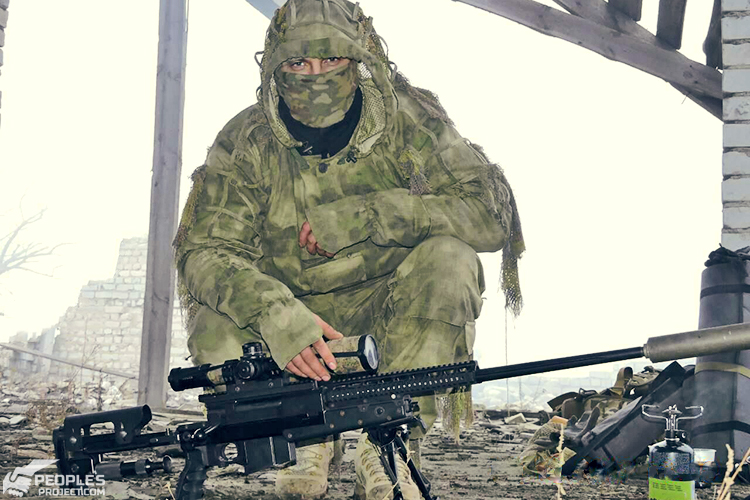 One of the Donbas battalion's brilliant snipers. We assist them whenever we can as well
Specifically, the money raised within the corresponding I Am Sniper project, is spent on weather stations we buy for Ukrainian army snipers. This gear is helpful in immediate recording of any weather parameters affecting the accuracy of shooting. Maybe we do not purchase the weapons themselves, still we buy lots of necessary additional equipment for modernization and modification of rifles, for our snipers to shoot with more accuracy, correctness, and within longer ranges than their well-trained Russian opponent killers. We buy decent precision optics, for our marksmen not to use the outdated PSO (a telescopic sight of the Soviet era) and be able to deploy full potential of their powerful rifles instead. We buy thermal imaging, night vision scopes and digital optics to protect our snipers' eyesight against laser counter sniper systems that cause damage to the retina used by our enemy in their hunt for our military. Sometimes, we purchase rifle cases and periscopes, unpretentious still necessary belts or even earplugs – just to make our snipers' work more comfortable and provide them with the opportunity to focus on their job and not to get distracted by minor stuff. All these needs remain highly urgent. State-provided supplies are still insufficient, so our snipers often have to face the simple dilemma: either to fight with the rifle made in the 50s, or apply for assistance. That is why we, the volunteers of People's Project, are addressing you in search of support, as we can buy the necessary equipment only at the expense of your contributions. You can see the lists of necessities as well as detailed account in our project's online report and description if you follow the link.
Dear friends, your personal participation in the project is essential. Even smaller donations are of high importance. The war is still on, hence purchase of professional equipment for our army snipers makes rather a clever investment in our common defense.