Wounded fighter from the 11th Battalion "Kievan Rus", Viktor, is recovering after surgery.
Last week, a correction was made to the graft of skin on his shin. While his wounds are healing slowly, Viktor is getting closer to recovery. Ahead of the fighter is important surgery on his bone with the use of biotechnology. It has been long journey but he is getting closer to the finish line. We wish him a speedy recovery.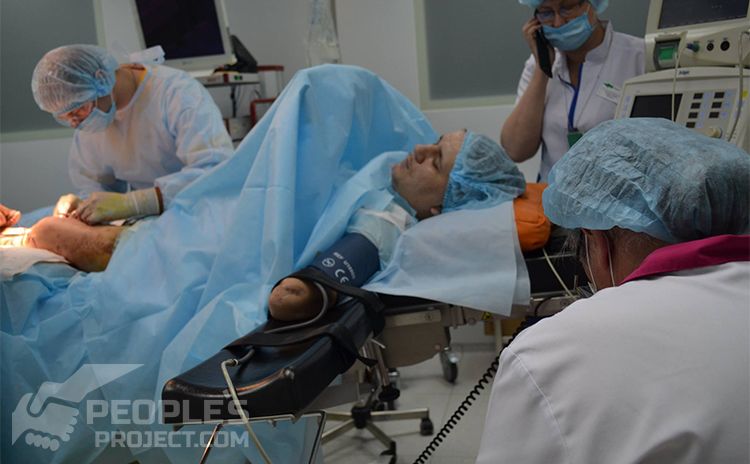 The 21-year-old represents one of the most difficult cases in the entire project. The soldier came to the Bioengineering Rehabilitation for Wounded project with osteomyelitis of the left femur with a defect to 5 cm and nonunion fracture of the left tibia defect of up to 10 cm. Viktor received numerous injuries during a separatist attack on Ukrainian military positions near the mine "Butivka". A shell exploded close to Viktor and caused numerous injuries to the left side of his body, including the traumatic amputation of his left arm. The injuries to his left leg threatened him with shortening of the leg meaning disability and dysfunction of the limb. Fortunately, Viktor came to the ilaya Medical Company, where doctors began treating his leg using biotechnology.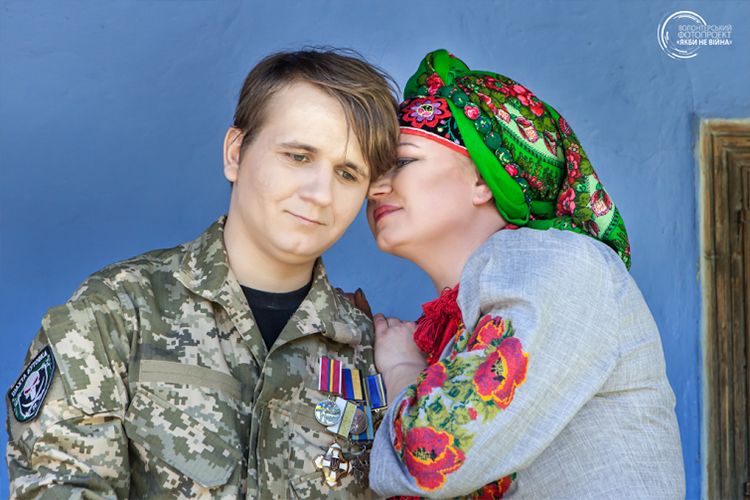 Viktor was recently invited by volunteers to participate in a photo project entitled "If Not for the War", in the "Hero's Moms! Mom-Hero" section. Victor, along with his mother Oksana can be seen in this moving photograph. We are happy this was something that could help this family and are very grateful to everyone who contributed to and supported  fundraising for Viktor's treatment. Although the amount was considerable, thanks to people's support we managed to gather the required amount quite quickly. Now other fighters also need your support.  Just click on the button below.