On May 28, Ukraine celebrated the Day of Frontier Guards. The People's Project, of course, was part of the celebrations. We congratulated our wards from the Special Forces Border Platoon from Odesa and delivered them a Guide Infrared IR162B thermal weapon scope and side bar. Anyone who has ever dealt with the military units involved in hostilities knows an imager is a device that makes eyes of the warriors light up, even the most stoic soldiers smile. In other words, we have very pleased commandos. We have already delivered same scopes to other units involved in the ATO and feedback has been very positive. Thus, we hope the gear will be of use to the border guards.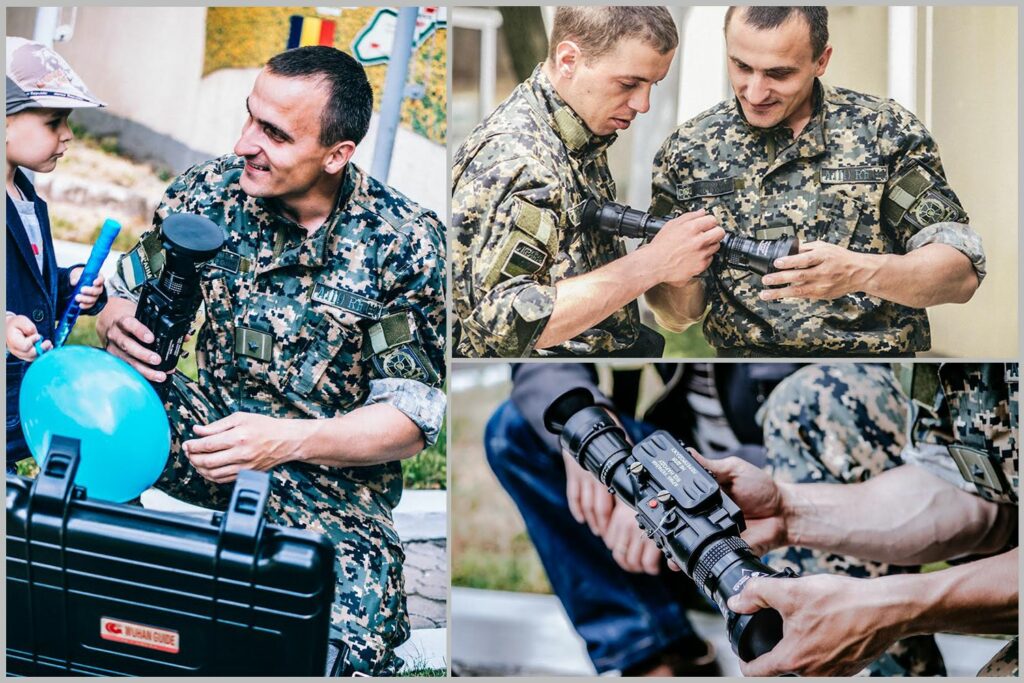 Volunteers had the opportunity to visit the hall of honor where the guards have created a memorial board. On this board are recorded memories of past battles and the photos of colleagues they have lost, the battle flag that was carried out from being surrounded, children's drawings that raised morale, and photos of captured terrorists.
We hope no more photos of fallen heroes appear on the board and wish them all the luck in the world. And we, from the background, will do everything we can to support them.