Fighter from the 30th Brigade, Volodymyr, has stood on his feet without a plaster for the first time since being injured.
On Thursday, Volodymyr completed his last stage of treatment as part of the project. Now the fighter continues to gradually place weight on his leg and is preparing to return to normal life.
So, we wish him a speedy and full recovery.
Meanwhile, Volodymyr will return to Ilaya Medical Company in 1.5 months for a control X-ray as part of his follow-up care.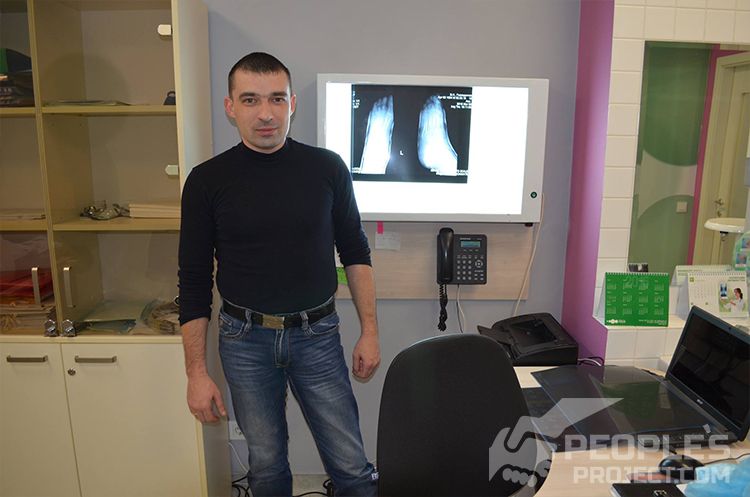 Volodymyr – a fighter with the 30th detached mechanized brigade (from Novohrad-Volynskyi). He was wounded on July 27 last year while taking Savur-Mohyla. Volodymyr was wounded due to enemy shelling – almost the entire left half of the soldier's body was wounded by shrapnel, however, the most affected was the left leg.
The only treatment performed on Volodymyr in public hospitals was the removal of debris and for more than a year the astragalus remained damaged. A walking stick was his constant companion. In the case of non-treatment he was threatened with aseptic necrosis of the talus. However, his friends and volunteers continued to seek solutions. Once they learned about the Bioengineering Rehabilitation for Wounded project they immediately advised Volodymyr to seek help.
Volodymyr's treatment under the project began in September 2015 when he was underwent a procedure to sample cellular material. On December 1 he underwent his primary operation, during which at the site of his talus defect was introduced 3D-gel with osteoplastic chip material and autologous stem cells, the foot was fitted with an extrafocal device for osteosynthesis of the bone.
Some 1.5 months after his primary surgery an X-ray showed active bone formation in Volodymyr's foot and healing of the fracture of the talus. His astragalus has also successfully recovered and doctors removed the device and recommended he start to place a little weight on the foot and attempt to walk.
Thanks to all who contributed to the project and helped us raise the necessary funds for Volodymyr's treatment.
Volodymyr's treatment history can be read here.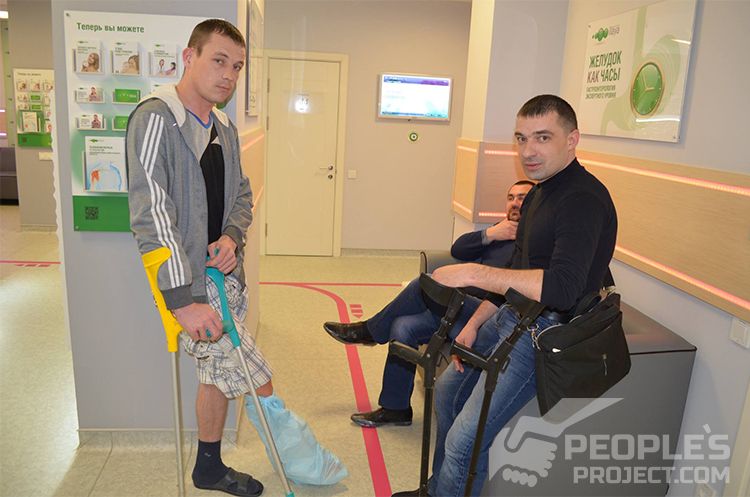 You can help other wounded in need of treatment as part of the project.