We please you with the news on the «Seven copters PC-1» project not too often, but this is not because we do not have any! The work on unmanned aerial vehicles for the Ukrainian military's needs is up and running unceasingly. And if at the very beginning we planned to provide military units with seven copters (as the project's title implies), considering the scope of work this figure is likely to become nominal soon.
We are not just buying copters and sending them to our military like "here is a hi-end technology gift from Ukraine's people for you, guys, and feel free to use it as you wish". No. We insist specialists in aerial reconnaissance who are going to operate the devices, should take a training course from our instructors aimed to help them improve their skills in handling the vehicles.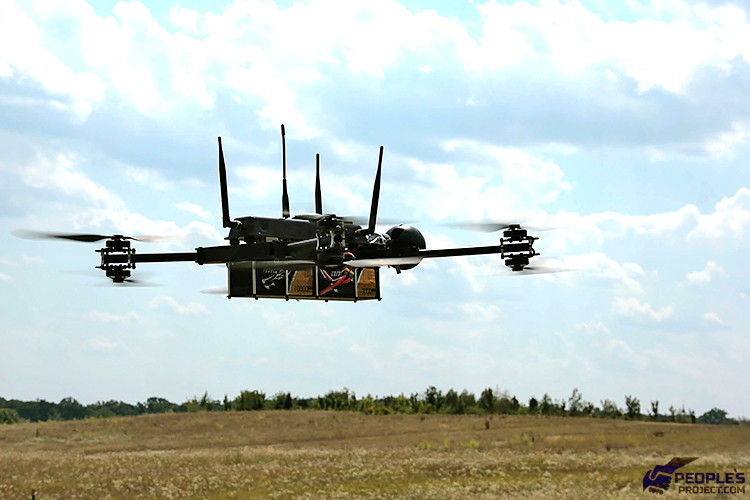 Moreover, we track performance and usage of every UAV we sent. Accordingly, from time to time they are sent back to the engineers of Ukrspecsystems for maintenance and upgrade purposes. It is owing to the Ukrspecsystems we got an opportunity to equip the Ukrainian army with advanced and powerful UAVs of Ukrainian origin. This highly innovative commercial venture specializes in manufacturing of unmanned aerial vehicles for Ukrainian market.«Seven copters PC-1» is a unique project within which the copters produced for military usage are sold not at a commercially reasonable price but at lowest possible consumables cost, and on some positions even at loss-making prices.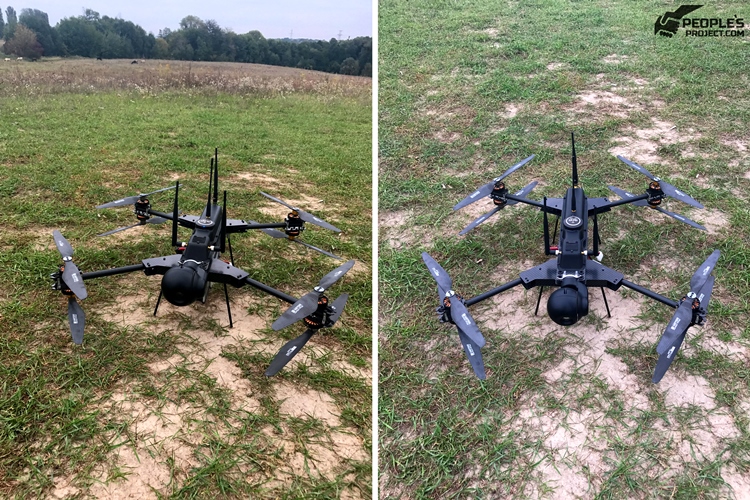 Recently we, the volunteers of People's Project, watched the specialists checking another copter assembled for the army's needs. Besides, journalists of the international broadcasting channel UA-TV got interested in the octocopter PC-1 as well. And it is no wonder, because Ukrainian engineers and developers worked out many interesting innovations to impress the world, and we, the Ukrainians, have all reasons to be proud of their work!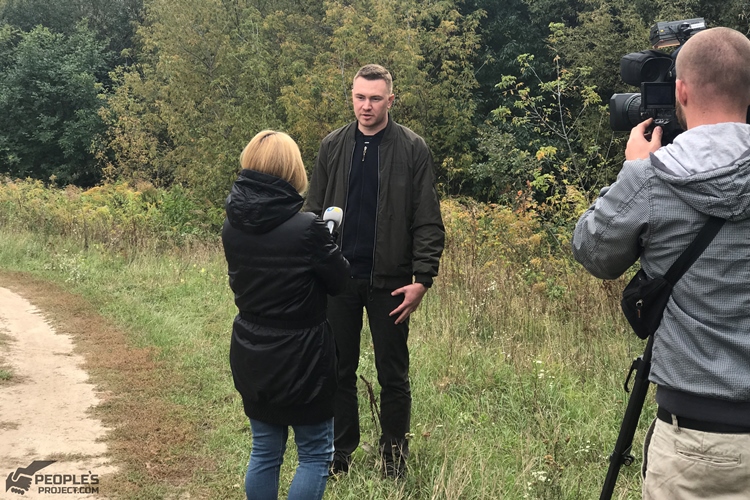 Maxym Ryabokon, coordinator at People's Project, describes PC-1 octocopter's performance in combat conditions
The journos got excited by both the copter itself and by the resolution of the picture the tiny UAV filmed from the bird's-eye view. It delivers a clear high-detailed image with no distortions: one can easily detect moving of both personnel and military equipment in it. Just have a look at this!
Every month we usually get another request from our military who need an UAV for completion of their specific combat missions, and most of them are going to fly over highly dangerous areas. We think to refuse them would be dishonest and wrong! Because a copter is an intelligence specialist's eyes; it gives information about the enemy and, finally, it protects lives of the Ukrainian military. So we are appealing to you to go on with supporting the «Seven copters PC-1» project. Let there be more than seven of them. We do not care about changing the name of the project, we just want the number of military units possessing professional inspective "eyes", to increase considerably!