Volunteers of People's Project center have shown the Ukrainian border guardsmen the latest model of an unmanned aerial vehicle PD-1 VTOL. The demo flights took place on the special airfield near Cherkasy during the ministerial competition and exhibition of latest inventions by Ukrainian engineers. Military men, border guards as well as specialists of other defense related ministries were among the event's audience.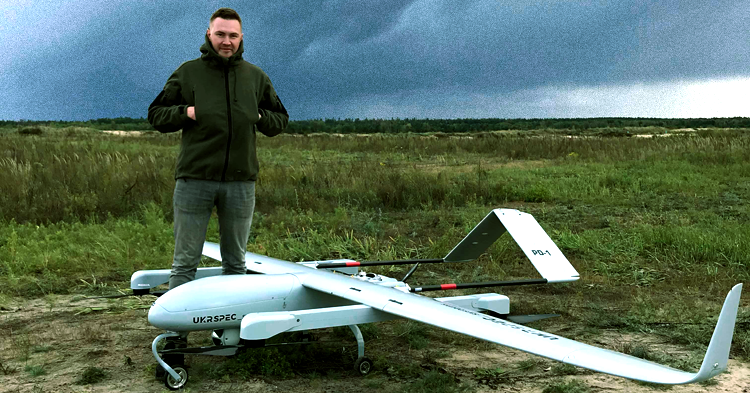 Despite the illusion that the UAV may be much heavier than Maxym Ryabokon, its weight makes only 45kg
Unsurprisingly, the UAV PD-1 designed and manufactured by the Ukrspecsystems company was among the show's indisputable favorites. Yes, this is the same apparatus that some time ago was carried along Khreshchatyk street in a military equipment convoy during the parade on the Independence Day-2018.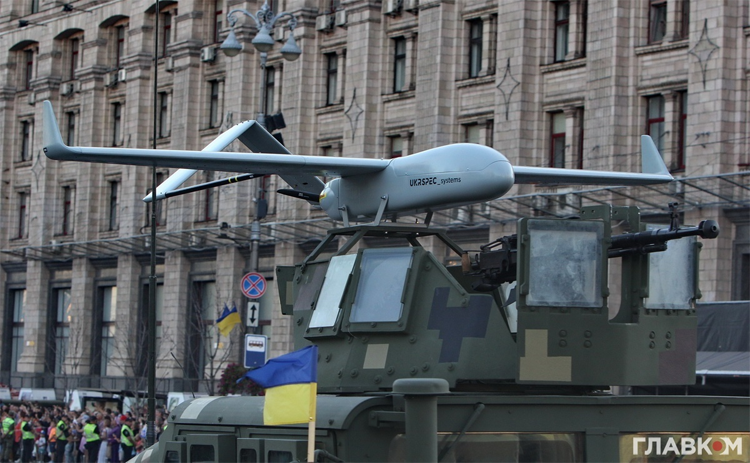 PD-1 in a military equipment convoy on Khreshchatyk street. Photo: courtesy of Hlavcom media
This one was a demo flight: the engineers have implemented certain improvements into the UAV's structure, so used the occasion to present these to the army and intelligence service.
The unmanned aerial vehicle PD-1 embodies the best ideas of current aerial design combined with individual developments of the Ukrspecsystems engineers. It is a powerful vertical takeoff apparatus possessing considerable range, distinguished among its analogues by outstanding self-sustainment rate and technical characteristics. It can spend up to 10 hours in midair; its range makes up to 10km per a flight. In addition, this UAV is almost invisible for radar and features encrypted channels of communication.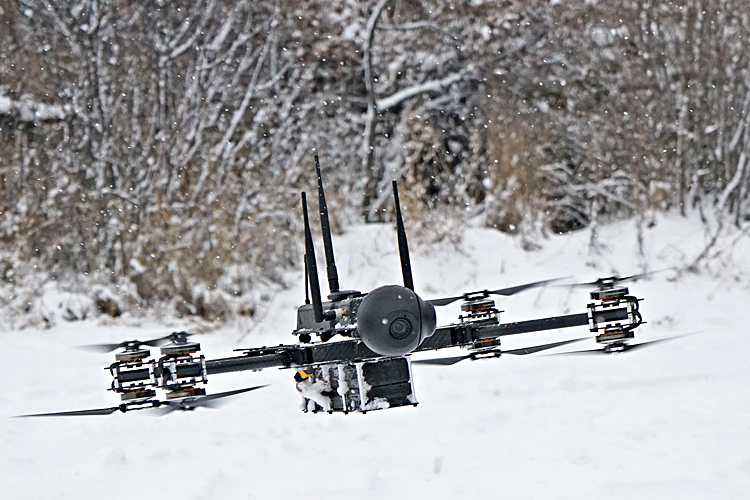 The PC-1 octocopter, the model that is highly popular among our military
We don't run any individual project aimed at purchase of this UAV, still in case some contributor wishes to purchase the apparatus to satisfy the needs of certain military units – we are ready to assist him. Still, within the partnership with the Ukrspecsystems company, the People's Project volunteer center launched a few years ago and now proceeds with active work on the Seven Copters PC-1 project. Within this initiative, we have been raising funds and buying another product manufactured by this company for army and special services, – the light weight still powerful reconnaissance copter.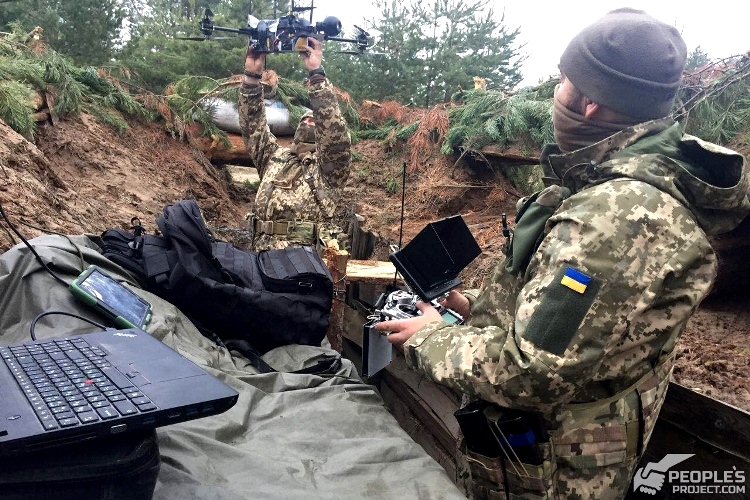 The photo wasn't staged: the intelligence officers with PC-1. The special unit is aiming to elaborate the route for cross-border outing
A former quadcopter, which now, following modernization, has been turned into an octocopter, the PC-1 is a foldable UAV that can be transported in a backpack and deployed in just two minutes' time. A few dozen minutes of active performance, a considerable level of self-sustainment; advanced specifications, stabilized mounting carrying conventional and thermal imaging cameras, – these are the features liked in this gear by our military the most. It is rather natural that they apply to us requesting the UAV at any occasion, time and time again. Dear friends, our task is to support them: this gear is very useful in detecting the enemy stakeouts as well as in disclosing the opponent's positions for our artillerists; also, it proves to be exceptionally handy in a number of other combat missions, eventually attesting its effectiveness in saving our guys' lives. Join in, dear friends, – each possible contribution into this highly important mission is welcome!