While we are talking about the intensity of his suffer, he just lies in the bed laughing. This makes us happy. When Mr. Vasyl joined the «Bioengineering Rehabilitation for Wounded» project, the man looked so much exhausted by pain and hopelessness. But today the things have obviously turned to better, and there emerged a beam of hope at last, so the man feels a bit more reassured.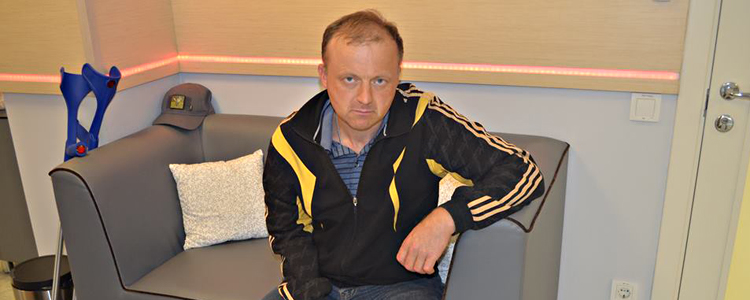 Just compare this to his face expression in the previous photo
Mr. Vasyl has got a very intricate injury. He had been mobilized to the army at the very beginning of the war. Served in tank troops, and although his duties did not take much time, he went through a number of fiercest battles. He got wounded in late summer, in the battle near Savur-Mohyla. An enemy shell fragment smashed his humerus out having damaged the nerve. Since then Mr. Vasyl has been wandering throughout all possible hospitals; took a rehabilitation course abroad; underwent a number of surgeries, auto transplantation attempts, and even metal osteosynthesis procedure: doctors tried to fasten the bone by means of a metal plate twice.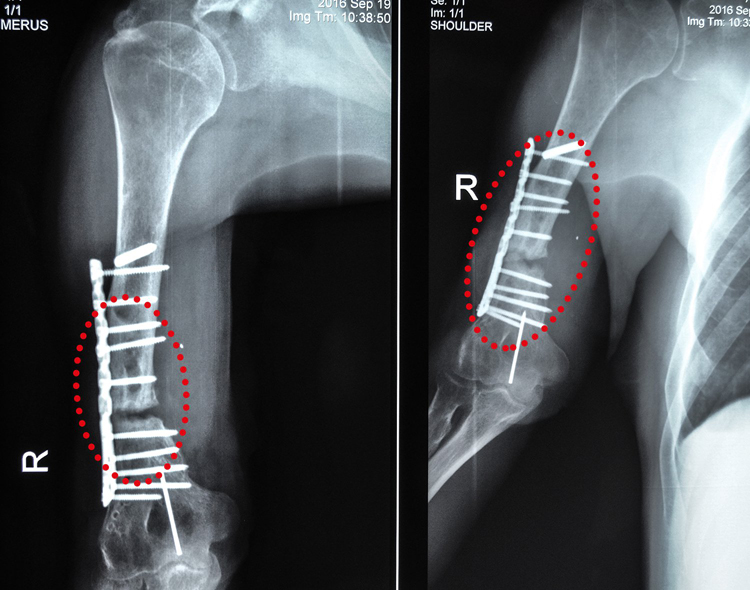 During all the months of ineffective treatment the bone was kept fixed with those metal plates: the crushed bone started to get ruined, so the man's arm considerably shortened.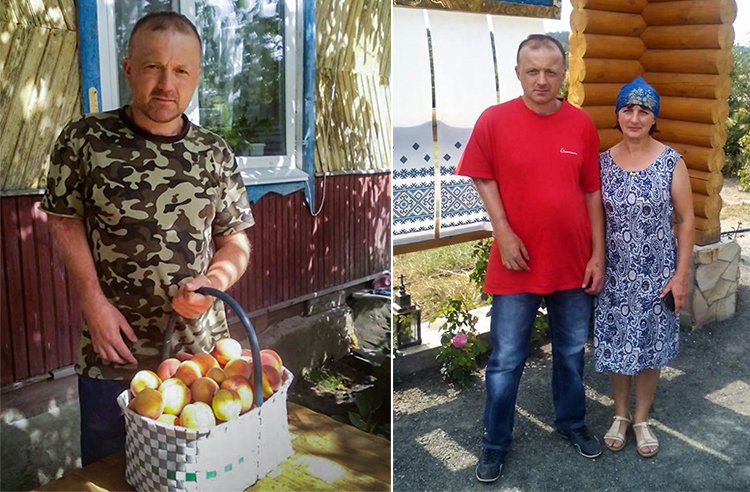 Look how bad the arm was
All this impacted the man's life drastically. That wicked fragment literally split it into two separate parts. Before the injury Mr. Vasyl used to work on the land he owned and live in harmony with Nature capturing its beauty in his paintings. Now when his arm is incapacitated, he can do practically nothing: the wound hurts and the arm is nearly immovable not allowing him either to draw or to work, which makes him unable of doing even the plainest things he had used to.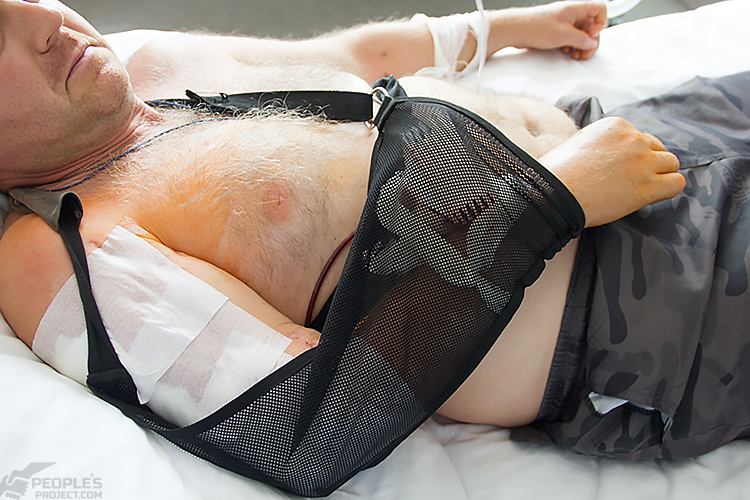 …and look at this: the difference in length is obvious
For today, it is only the Biotech that gives him hope for bone fusion. Within the Project, Mr. Vasyl has already undergone both primary and main surgeries. The doctors started with careful examination and inspection of the injury, and then removed all metal parts and the tissues that got necrotic. Then they brought the ends of the injured bone back into their natural position, got them surgically prepared for transplantation and fixed them with Ilizarov apparatus. The gap between the bone parts has been filled with special cement designed to preserve the bones from destruction.
Later, on the 20th of September, Mr. Vasyl underwent the principal surgery: a brand new bone implant made of his own living tissues, was implanted in the corresponding area. Thanks to application of this advanced technology, such bone fragments get successfully grown into the transplantation zone with lowermost risks of further complications.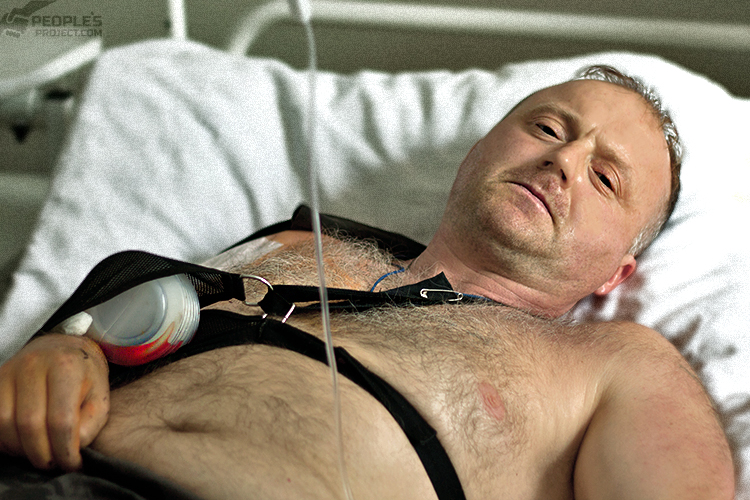 Mr. Vasyl spends most of his time at home, visiting the clinic for a few days to undergo scheduled surgeries and take some rest afterwards. He enjoys various activities with his family for the rest of time, commanding his domestic army in the garden, supervising household processes and posting funny cats on his Facebook page. Just listen to him: Mr. Vasyl can tell loads of interesting stuff about his life.
As usual, all these fighters can be treated at the expense of your philanthropic donations solely. The state stays aloof of this process, since to the Ministry of Health's officials a hundred of severely wounded fighters condemned to a lifetime maim, just fall into a statistical error. But to us, the volunteers of People's Project, and to all the compassionate individuals who support us, each of them is our Defender and a true Hero. That is why we have to beg you for assistance once again – if not you, both Mr. Vasyl and the rest of the Project's participants will be left alone to face their lameness, more complications, harsh conditions and amputations in future. It is only by your contributions into the «Bioengineering Rehabilitation for Wounded» project we can take advantage of the chance (which is quite often the last one) and bring all of them back to normal life. And our defenders deserve it, do not they?