The volunteers of The People's Project have revised the Elite Training for Military project. However, while the structure has changed, the goal remains the same. The first phase saw 20 Ukrainian troops trained. Project participants prepare to take part in the program so that in future they can serve as trainers and, accordingly, oversee physical training of their military counterparts. Future coaches learn from experience the physical exercises and further put them into practice with full knowledge of the facts.
We took into account the experience of the first phase of training and have made some adjustments to the structure of the project. Now, unlike the first phase of the project when the whole group of soldiers trained at the same time, we have broken our participants into groups. Training in small separate groups makes it possible to adjust the program according to the physical parameters of the fighters and conduct classes more intensively.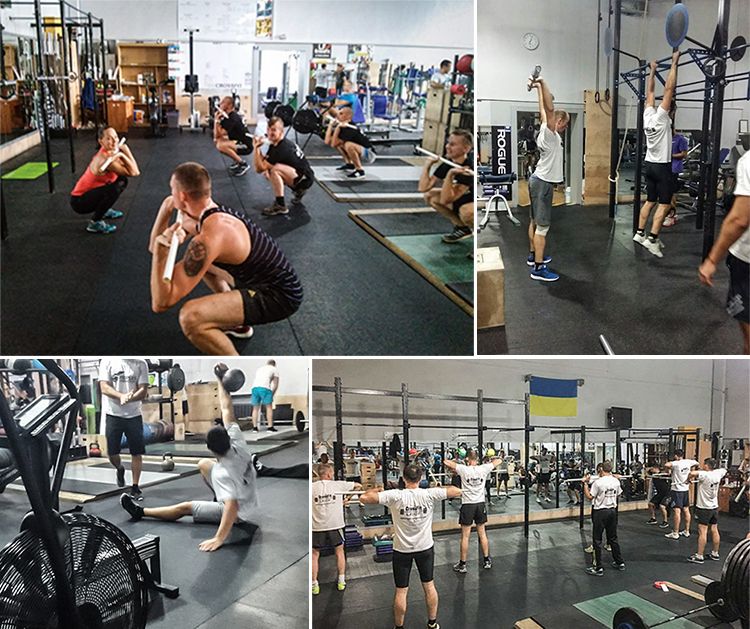 In the second phase of the project added to to the coaching staff are five highly qualified specialists in addition to the present coaches Olena Savchenko and Valeriy Kisel. They have extensive experience in coaching activities, a number of professional awards and great enthusiasm towards the training of participants. The intensity of training and the effectiveness of the efforts of the trainers delivered some interesting results that still make coach Savchenko chuckle: the ripped shorts of one of the participants.
CrossFit is the basic discipline for military fitness training in the leading armies of the world, Ukraine is still preparing fighters to Soviet standards. Therefore Crossfit is an excellent alternative training program that seeks to quickly and efficiently achieve the highest physical performance of the participants. Classes are constructed in a way to make a person both more powerful, endurant and smart. The combination of various exercises and rotation allows in short duration to get outstanding results. Even a short program of classes can increase the level of training of our soldiers.
Support the project and help train Ukraine's military to the highest standards