It is still hot in Avdiivka. Shelling of civilian areas of the city became a little less frequent, but the battle near Promka continue. The enemy continues to shell positions of 72nd Separate Mechanized Brigade with heavy artillery. Given the situation, we immediately transfer to positions 5 new dugouts to protect defenders of Ukraine from explosions, bullets and debris. Materials for blindages are purchased at the expense of people's donations, collected in terms of The People's Blindage Project, but every blindage is made by a volunteering family: Andriy Kravz (father) and Roman Kravz (son) with help of their friends.
Dugged into the ground a dugout like this protects from debris and cold
Since early morning Kravz family started to work. Completed blindages were immediately loaded to a truck, ready for shipment. To demonstrate the installation process, one dugout was build right in the middle of the yard. The entire installation process took up to 40 minutes. This is a good standard for the construction that is supposed to be installed in the military area under bullets. This will save time and effort of soldiers at the front line.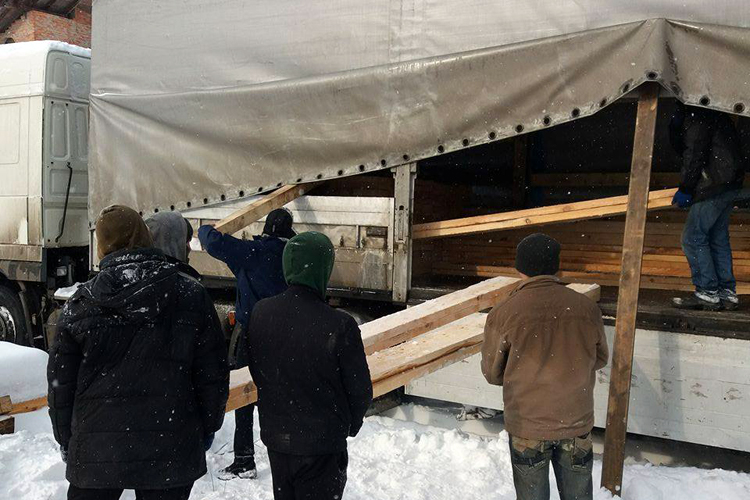 All 5 blindages were immediately transferred to the front line