A few days ago one of the youngest patients of The Bioengineering Rehabilitation for Wounded Project Bogdan received a major surgery. He served in the ranks of 17th Separate Mechanized Brigade, which now joined the 54th Separate Mechanized Brigade. Bogdan was injured more than 2 years ago, near Popasna in December of 2014. Hostile mine exploded right under his feet, and severely crippled his left shin. After a long term treatment at public hospitals a bone defect still remained. It is a big hole, that looks like the eye of a needle just in the middle of the bone.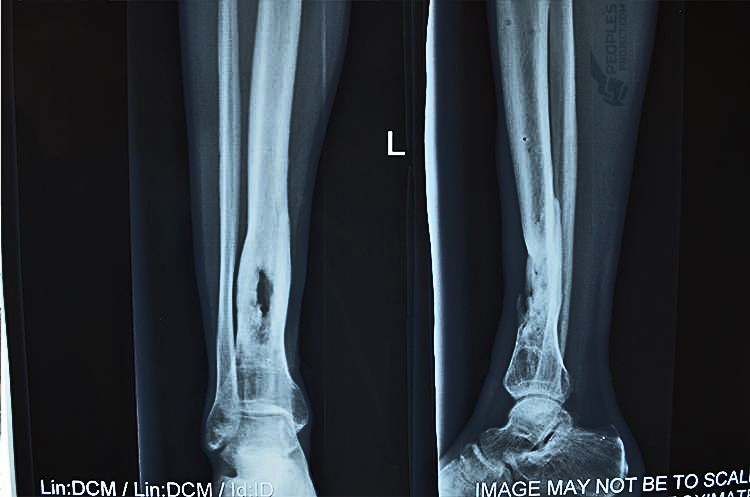 Doctors of state hospitals shrugged, because such defects can not be treated by modern Ukrainian medicine. That is why they could not offer to Bohdan any effective recovery methods. A good soul, volunteer from Odessa Olga Dombrovska helped the soldier. She suggested to apply to The Bioengineering Rehabilitation for Wounded Project, it terms of which such serious injuries of the bone can be treated.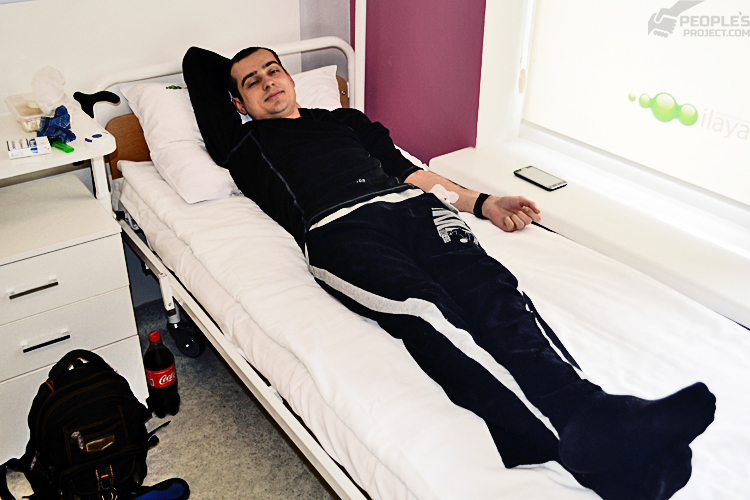 During the surgery the specialists filled the injured place of the bone with special bone chips, which are a transport material, densely populated with defender's own cells. With a time those special stem cells will fill every crack of a tibia defect, and turn it into a new bone of monolithic strength. Bogdan will spent a few weeks at home, while the bone strengthen a bit, and then come back to the clinic for further examination, correction of a treatment plan and rehabilitation.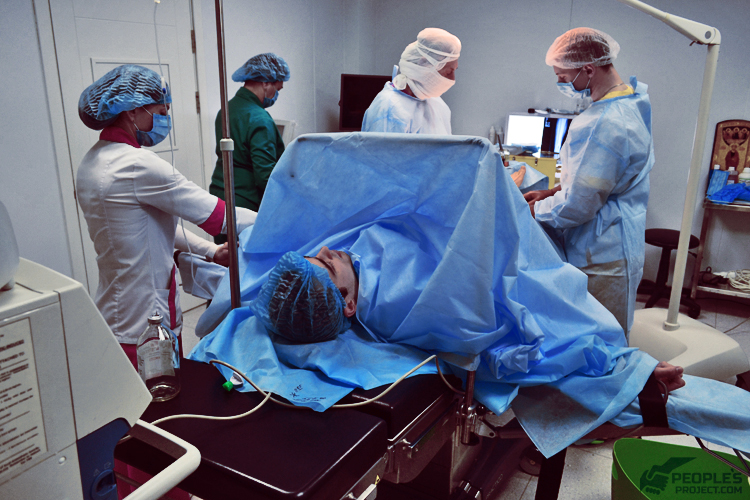 For a complete course of a treatment of Bogdan volunteers of The People's Project collected about 400,000 UAH. This amount consists of charitable donations of about a hundred of benefactors. State doctors are unable to help. Such kind of injuries in Ukraine can cure so far only The Bioengineering Rehabilitation for Wounded Project. Despite the success of the project, the government does not recognize The Bioengineering Rehabilitation for Wounded Project, and does not compensate the value of this treatment for the wounded defenders of Ukraine. That is why hope of the recovery of seriously wounded defenders of Ukraine rely on you. We can cover the expenses of their treatment only with charitable donations. Do not stay aside. Your contributions in terms of The Bioengineering Rehabilitation for Wounded Project can help defenders, who went through treatment. Just a little amount is left to collect for a treatment of Vasyl, Igor and Olexandr. Joint the project. Only together we can help severely wounded to get back to normal life.