Wounded soldier from the 39th infantry battalion Yuriy, is recovering from the first stage treatment for a severe disease of the musculoskeletal system – osteoarthritis of the knees.
As planned,  treatment on one of the affected knees has started. Last week, the hero underwent corrective osteotomy of the tibia and sampling of cellular material. Now his leg is in a cast, and he is scheduled for discharge on Wednesday.
We wish Yuri a speedy recovery. In summer he will return to the clinic for the next stage of treatment.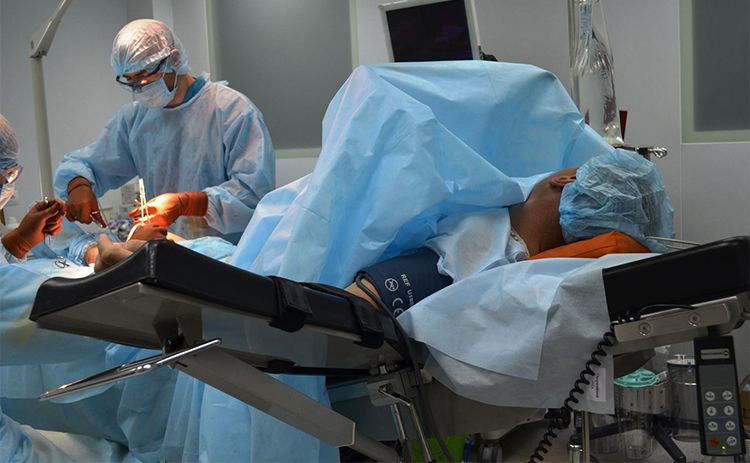 Yuriy was enrolled in the Bioengineering Rehabilitation for Wounded project due to exacerbation of his joint problems, which is due to injuries received during fighting. Even before the war Yuriy actively participated in revolutionary events and the blockade of the occupied Crimea. Subsequently, he voluntarily joined the 39th infantry battalion and went into the ATO zone. Now Yuriy can move only with the help of crutches. In order to avoid arthroplasty doctors at the ilaya Medical Center decided to treat the fighter. For such an active person, having limited movement causes not only physical discomfort but also psychological distress. Now fundraising for the treatment of Yuriy continues. Together we can help him return to a normal life and be active again. Support Yuriy's recovery by clicking the button below.