Description
Why is it important?
In Rio, Brazil, the Paralympic Games came to an end with Ukraine's athletes showing amazing results. Despite the loss of training bases in occupied and annexed Crimea, Donbas, the ongoing crisis in Ukraine and the usual problems with financing, Ukrainian Paralympians collected 117 medals and took third place in the medal tally overall. Traditionally the Ukrainian Paralympic team is one of the best in the world and at the 2016 Paralympic Games, the team raised the bar setting a new record for the number of medals collected. With this project, we want to thank Ukraine's athletes and show our respect and admiration for their courage and strength of spirit.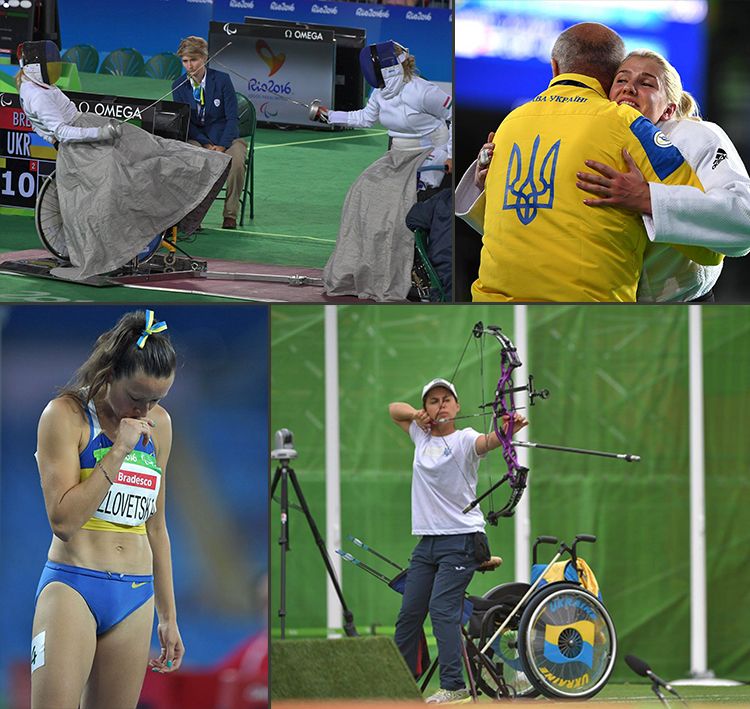 It's no secret the incredible success of Ukraine's Paralympian team comes with no thanks to, and contrary to the realities of life for people with disabilities in Ukraine. This problem has two facets, and both are negative.
Firstly, the day-to-day grind of life in Ukrainian cities is no place for people with disabilities, even though formal legislation that guarantees them equal rights exists. Even the capital Kyiv is not adapted to cater to people with disabilities. The lack of basic ramps, a comfortable transport system, lifts, elevators, lowered curbs and other minimum requirements makes people with disabilities unwitting prisoners in their own homes. The walls of their homes becomes their world until the end of their lives.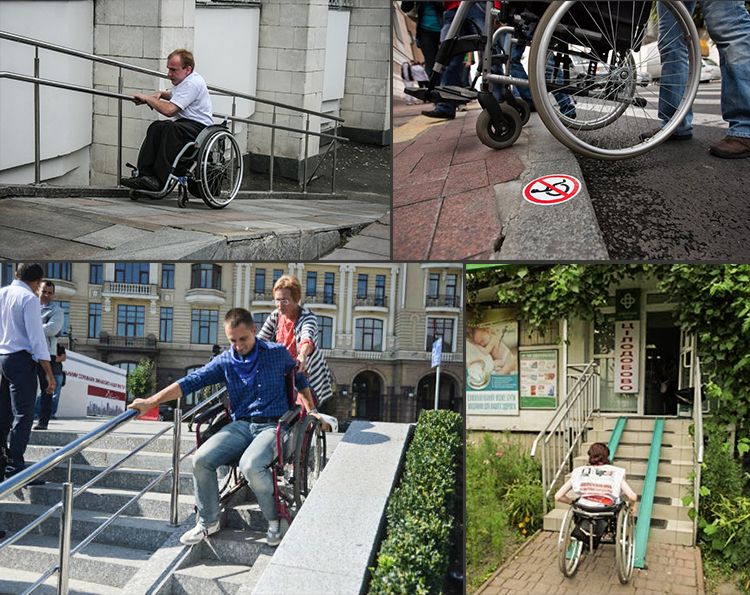 The second facet stems from Soviet tradition – when it comes to disability – hide the problem, do nothing to solve it. This question also highlights lingering prejudice. People with disabilities are still perceived by society sometimes with fear and negativity, even though none of us are safe from serious health problems. Discrimination and misunderstanding still prevail in the realm of official employment of people with disabilities, rather than allowing them to realize and enjoy a full life, in most cases, people with disabilities have traditionally been treated with a blind eye approach. Even some of Ukraine's Paralympic champions complain they turned to sport just because it was the only opportunity for them to somehow support themselves.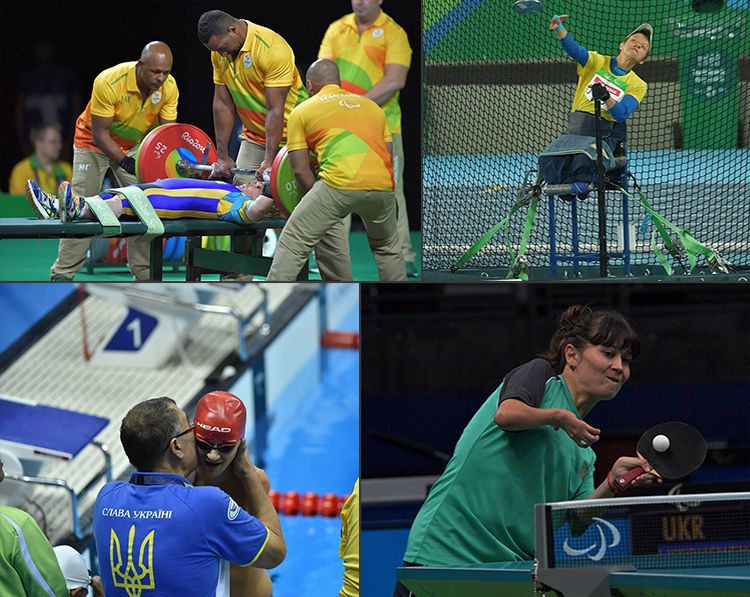 In Ukraine there are only about  3 million people with disabilities integrated into public life, of the numbers are much higher. There is also the fact that, from the beginning of hostilities in eastern Ukraine, the number of seriously injured continues to increase. A sad consequences for the country's defenders and for civilians living under fire is that many inevitably join the ranks of people with disabilities. This is a real challenge for the future of civil society. We have to change attitudes and learn not to ignore this urgent and painful problem.
As part of this project, posters of Ukrainian Paralympians will be posted on the station platforms at Olympiyskiy and Palats Sportu in the Kyiv Metro.

Of course this is an opportunity to once again express our admiration for these heroic athletes, but also to show metro users the immensity of human capability and fortitude. We want to remind the public about those that are forgotten. Little-by-little we want to change public attitudes to this still uncomfortable problem. We want Ukraine to show more concern for people with disabilities not only at a time when so many have made the country proud.

Where does the money go?
For this project, we're collecting money for the printing of posters sized 1.5×1.2 meters, which will be posted on the walls of the metro station Olympiyskiy initially. Anyone can choose a photo on the payment page, pay for its printing and include your name. The name of the patron will be printed at the base of their selected poster. Each photo can be selected only once: after selection by a patron, the photo will disappear from the list. So do not delay.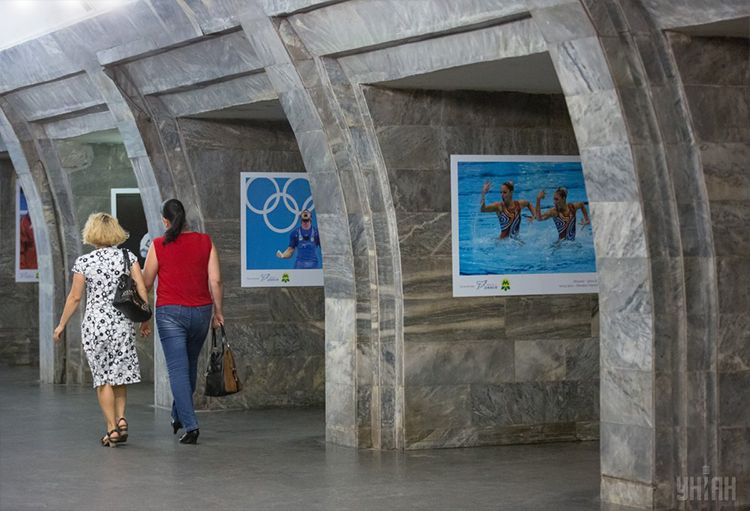 A similar project was recently conducted with photos of Olympians resulting in posters like this: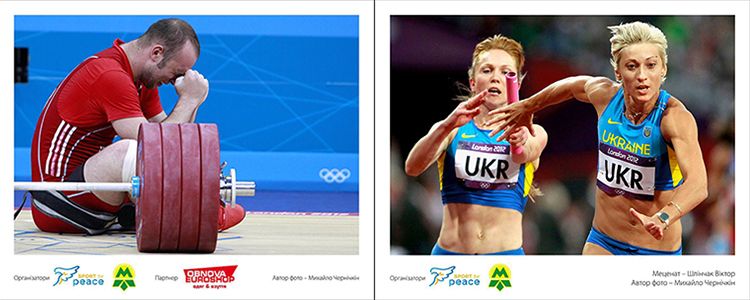 And here you can find out more about the previous campaign:
We see this as an opportunity to not only honor extraordinary people but also a contribution to a gradual change in attitude of Ukrainian society to the needs of people living with disabilities.
Here are some examples of the images we have selected for this campaign.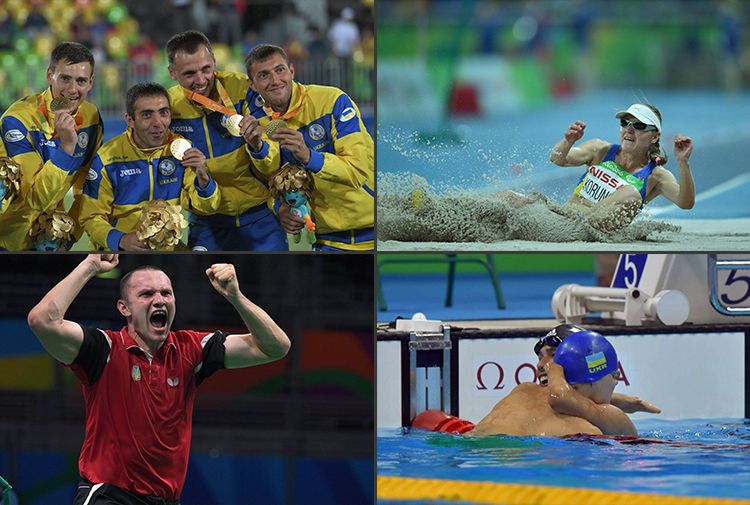 14

December

2016

Project budget decreased by UAH 2 090. The number of posters to be printed for the second part of exhibition reduced to 77.

22

September

2016

Project budget increased by UAH 16 720. The cost of printing posters for the second part of the exhibition added to the project.

Posters for Olympiyskiy Station, first exhibition
11 400 UAH

Posters for Olympiyskiy Station, second exhibition
14 060 UAH
Totally:
25 460.00 UAH