Description
Why is the project important?
The purpose of People's dog tag project is to provide all fighters for the sovereignty and integrity of Ukraine with quality army dog tags. It may be sad fact of war, but The tags are primarily used for the identification of dead and wounded soldiers, and to convey essential basic medical information, such as blood type. The information recorded on the tags can not be erased, and the tags are made of corrosion-resistant metal. The manufacturing process allows for engraving on the metal plate information about the fighter in three different languages. It is possible to mention name, telephone number, date of birth, military unit, blood group, Rh-factor, family contacts or any other information.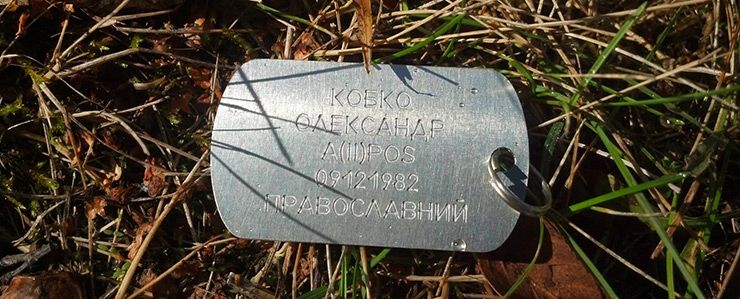 ---
What's the money raised for?
The money is raised for the purchase of material for the FREE fabrication of tags for the fighters of Ukraine Armed Forces stationed in, or destined to be deployed in the ATO zone. The enterprise manufactures dog tags, using 100% Ukrainian raw material. The technology enables the engraving of information on the metal plate by milling through ⅓ of the metal's thickness, what gives a guarantee against the information being erased.

49 950 UAH

150 278 UAH
Totally:
200 228.00 UAH