Description
Why is it important?
They devote their own wellbeing and live in a constant state of stress day and night standing guard to maintain Ukraine's peace. Just a few days of vacation in good company, in a beautiful location, with some entertainment – this is the least we can do to thank Ukraine's fighters.
Some philanthropists in the Mykolaiv region have come to the party, funding the training rehabilitation and recreation camp "Kinburn Navy Camp". From 23 to 27 August it will open its gates to 30 fighters from the 79th Brigade, marines who had served or were injured in confrontations with the Russian aggressor.
What is waiting for the men on those five days? The organization of Kinburn Navy Camp is close to the highest standards, developed in the US.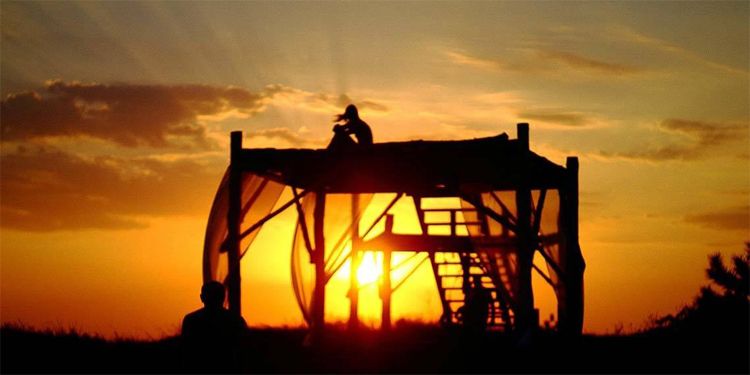 Soldiers who need physical assistance or simply wish to stretch their muscles will have staff rehabilitators, CrossFit trainers and yoga instructors at their disposal. Those who are more confident in their abilities will be able to enjoy rock climbing walls, swimming on various boats or take part in the traditional Kinburn Spit Achilles race over a distance of 2000 meters. And then there's the sea where they can swim all day. Highly qualified instructors and specialists are ready to work with Ukraine's ATO Heroes. Of course, accommodation, food and access to specialists will be free to the soldiers for the whole period of their stay.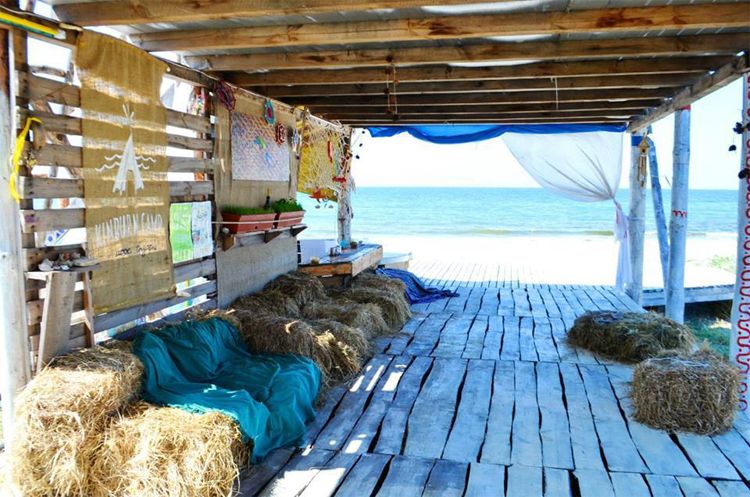 The finale will be see a charity concert from the legendary Belarusian band Brutto – guys who always sincerely supported Ukraine and its soldiers in full. This concert is open to anyone: Tickets are already available online concert.ua. However, for those benefactors whose donations equal 500 UAH or more, we will present free tickets as a sign of our sincere gratitude.


All funds collected from the concert will go to the two families of a special squad of fighters against underwater saboteurs. These soldiers were killed in March 2015 during a combat mission in the ATO zone: they went on reconnaissance but ran into an enemy ambush and were outnumbered. They came under devastating enemy fire and Oleg Storozhenko and Oleksandr Strelyuk did everything possible to save their comrades at the cost of their own lives.
Where does the money go?
Although the organization of the camp is almost finished, there are still some things organizers need our help with. Money is needed for the fee of the band Brutto. However, stage design and sound provided for. The organizers plan to bring all technology from Odesa.
The second issue that needs additional cash costs is the organization of transportation and accommodation for our guests – because we care about the soldiers, we plan to cover that in full. For all of these requirements, we need to collect about 60 000 UAH.  This sum will ensure that people have an unforgettable experience and some respite from the horrors of war and for that it is a small price to pay.
29

August

2016

Project budget is reduced by 26 680 UAH. Due to lack of time to raise funds, the list of needs has been changed. Donations to the project were used to pay for accommodation, transportation of military and sports equipment and rental of lighting equipment for the concert.

22

August

2016

Project budget is reduced by 12 500 UAH. Due to the fact there is very little time before the start we have reduced the number of participants from 30 to 20 people.
Rest for military

12 500 UAH
5 days

6 750 UAH
3 days

Transportation from Ochakov to Kinburn Navy Camp
4 000 UAH
two ways

Transportation of sport equipment to Kinburn Navy Camp
3 000 UAH
Organization of the concert

Rental of lighting equipment
2 750 UAH
Totally:
29 000.00 UAH