Today the Ukrainian-American Sea Breeze 2018 drills start in Odesa. The U.S. 6th Fleet command and control ship USS Mount Whitney was the first to enter the port. "The USS Mount Whitney is excited to return to the Black Sea. We look forward to working with our partners in the region to build relationships that promote peace and economic stability in the region and the globe.  Mount Whitney's presence will assure our partners and allies of our commitment to maritime security and shared interests," – said Capt. Robert Aguilar, commanding officer of Mount Whitney. The guided-missile destroyer USS Porter (DDG 78) is also to participate the naval exercises.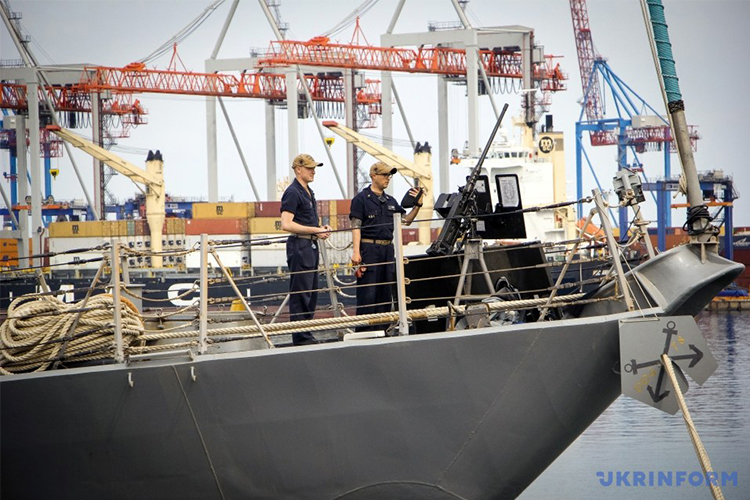 In addition to the American navy forces, Odesa will also host the ships from Turkey and Romania; Spec Ops units and divers from Great Britain and Canada; marine infantry from Georgia and Moldova. Overall, the servicemen from 14 countries are to take part in the Sea Breeze 2018: Bulgaria, Great Britain, Greece, Georgia, Denmark, Estonia, Canada, Lithuania, Moldova, Norway, Romania, Poland, Turkey and Sweden.
The exercises will last from 9th to 21st of July in Odesa and Mykolaiv regions and in the northwestern part of the Black Sea. The participants will complete the tasks agreed by the multinational center for marine operations planning and management in accordance with NATO standards.