While marines with the 500th (former 701st) Marine Corps Battalion are thoroughly preparing to take new reinforced positions near Mariupol, volunteers do not waste time as well. As Vadym Sukharevsky's unit is on rotation, we have taken their two Ford trucks for technical check-up and upgrade. Along with these two, an additional vehicle, a medical evacuator, will be transferred to the marines as well.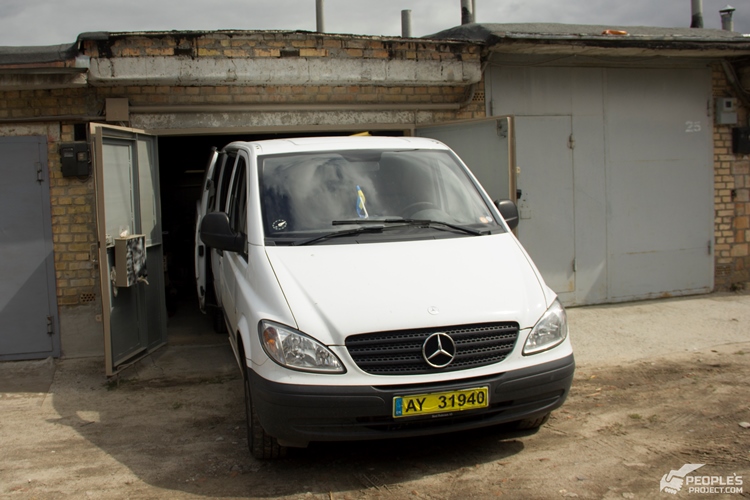 This Mercedes was manufactured in 2007. The vehicle is in a perfect condition, so it required a minimum restoration. Mainly it is its body that has been re-equipped to turn the truck into a medical evacuator.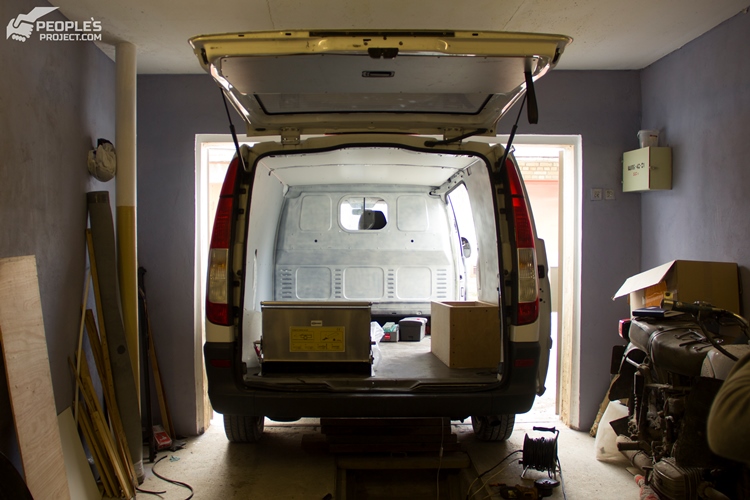 Possessing quite a humble appearance, looking like a civil auto, it will take wounded to hospitals in shortest time possible. At this, it is not going to draw any particular attention. Since we are well aware of the enemy's mean practice of hunting down medical transport.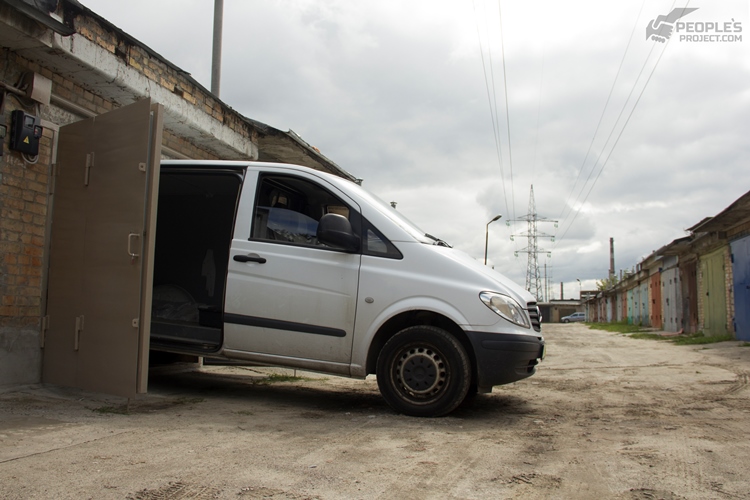 Under the Mariupol Defenders project we have purchased medical stretchers and a special construction for their upload onboard of a truck. Medical stretchers are of a light-weight and mobile construction capable of folding and unfolding in a flash, in one move! A medic puts a wounded onto the stretchers, lifts them up onto the wheels, rapidly directs them to the vehicle and loads them into it, then instantly folds down the wheels and locks the fastening up. This is a kind of a transformer for rapid evacuation.
In a short period of time the stretchers will be steadfastly fixed in the medevac's interior. Pavlo, a mechanic, explains: "We needed a supported fastening. As transportation of wounded is usually carried out on rough roads, and the weight of a fully equipped soldier is about 100 kg. Just imagine how uncomfortable the transportation on these stretchers can be if they are fastened negligently!" Luckily, our craftsman both owns a pair of skillful hands and is well aware of real forefront needs, so he can always propose the best upgrading options.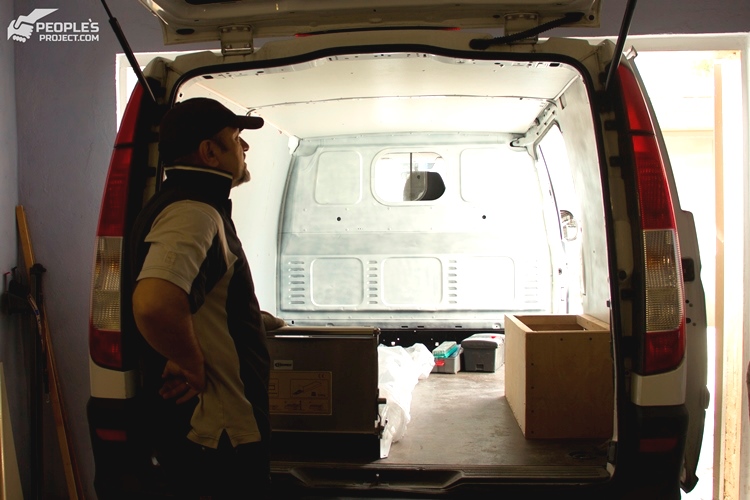 Soon this medevac will head back to the marines. So we will be certain that the guys are back to the front equipped with reliable and fast vehicles. All expenses for this auto have been paid under the Mariupol Defenders project, and you can always track down money transferals in the project's report. It is thanks to your donations directed to the project's account we, volunteers at People's Project, are able to strengthen the Marine Corps units with hi-end technics, gear and equipment. The war is on, and our collective support of the military is still essential.