Dear friends, let us tell you about everything as it is: yesterday we spent our time with great use – we carried out a small reassessment and decided to get ready for transfer some equipment that we lately got shipped from the shops. And all of a sudden, having rushed in like a thunderball, Vadym Sukharevskyi himself came over to see us at People's Project.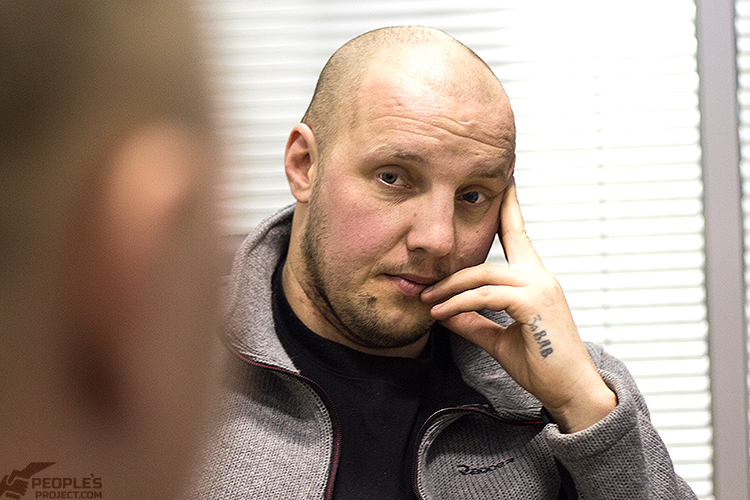 Stocky and energetic, still exceptionally calm and reserved, Vadym was wearing a commander t-shirt featuring the Marines' symbol, a Gadsden flag on the back: this legendary honorable banner was used by the first Continental Navy's marines in the times of the Anglo-American War. Vadym seems guessed that we have prepared a whole lot of gear for the Marines. He did not tell us too much news: we just chatted about life and discussed some details that must remain a secret so far.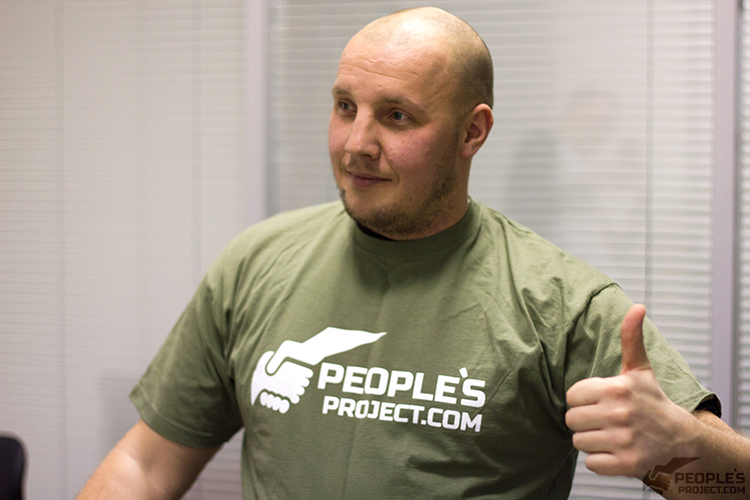 First present fow Vadym was a new t-shirt – it was rather a traditional act of exchange, by the way initiated some time ago by Vadym himself. Shortly, the Marines are going to get used to new positions, to scrupulously examine the frontline trying to transform it to fit their needs. Soon we will tell you how the Marines apply the newly got equipment, and today we are going to focus on the transfer itself.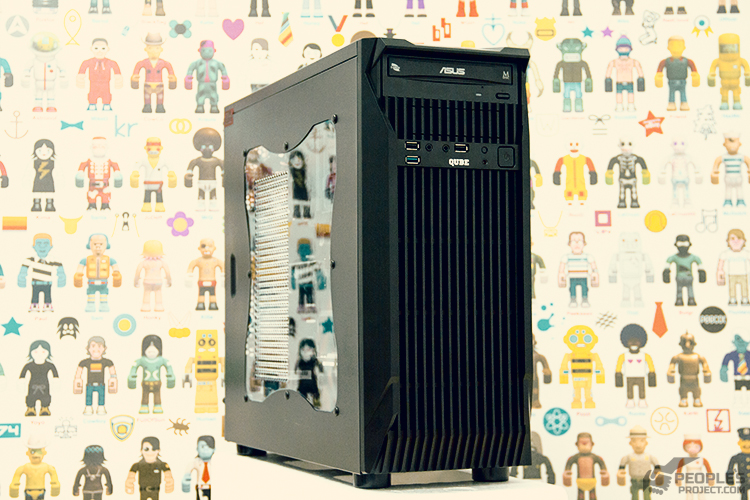 We have purchased a powerful computer for the HQ. Powerful enough to allow installing of a battle command system; certain software for air reconnaissance and a number of other things that should not be discussed in public.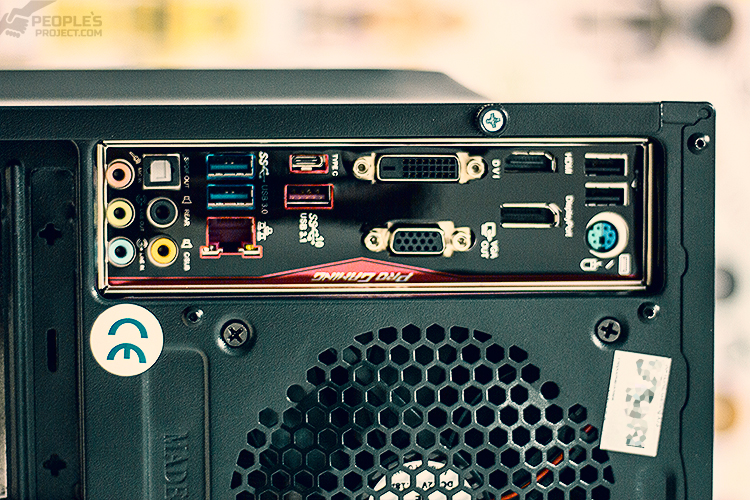 Its main task is processing of the multimedia flows, that is why we choose a matching configuration. A few monitors each showing a separate source of signal, will be connected to it. Hopefully, this server will prove of great usefulness for the HQ officers.
A few tablets: both artillerists and scouts will be happy to get such a device. Beforehand, the tablets have been upgraded by good friends and colleagues of ours, Army SOS: they re-adjusted the firmware and installed loads of useful software our military need.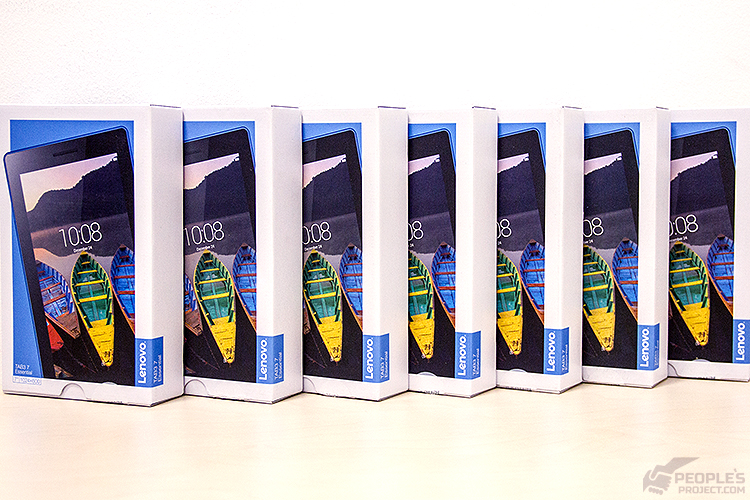 In general, we transferred seven tablets, still Vadym said they are going to use only two of these – they will be passed to the best soldiers who proved their perfect fighting skills. The rest of the tablets will be assigned later, in correspondence with the fighters' credits testified during the service, and according to their needs.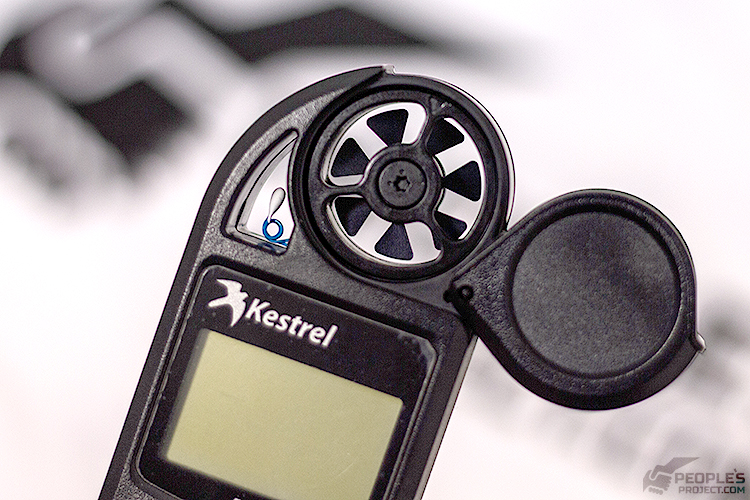 This funny propeller is an anemometer, a device for measuring wind speed. The anemometer is placed on top of the pocket weather station which in its turn is able of reading a dozen more weather condition parameters and transmitting them onto a smartphone or tablet with pre-installed ballistic calculator, in real time. Thus, a sniper is enabled to calculate the trajectory and hit the target, in a few seconds' time. We transferred the Marines two of these weather stations.  For those most curious: that thing resembling a cotton swab is a hygrometer allowing to measure humidity.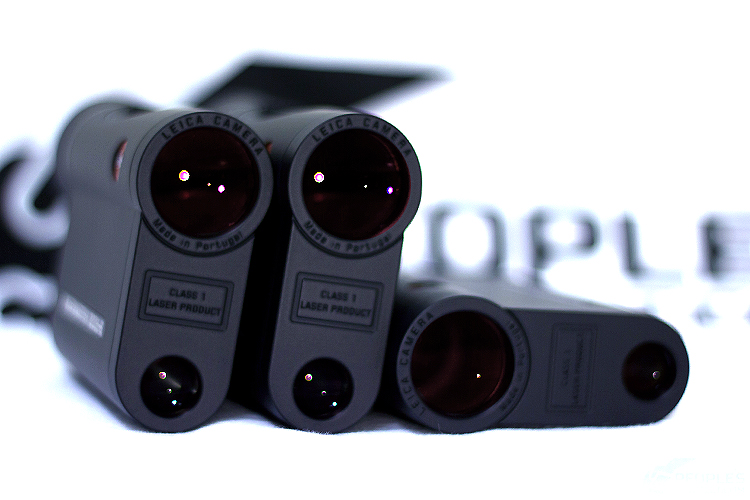 These are the coolest possible range-finders. There are three of these, and they will be also sent to the snipers.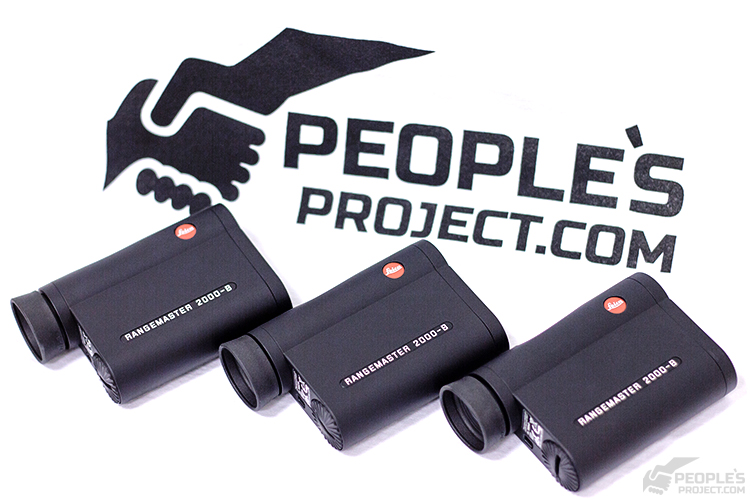 One click on the button, and the range-finder calculates the precise distance to the target in a flash. Maximum measurable distance makes up to two kilometers. It looks rather enough, as for a sniper using an ordinary army rifle, such working distance is maximum possible.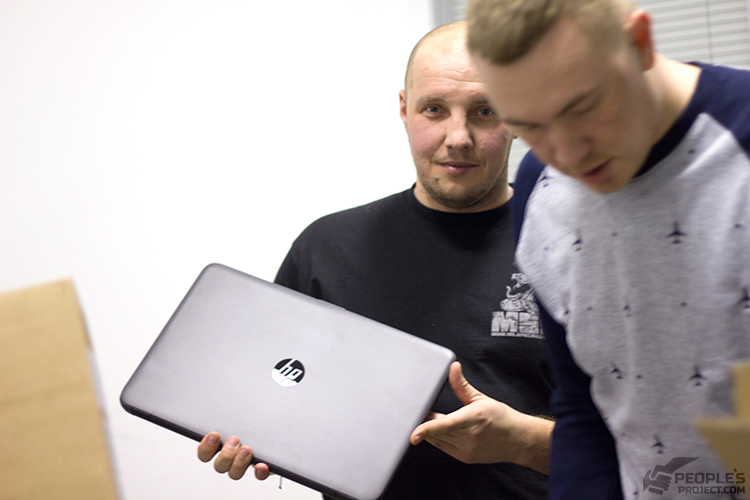 While Maxym is busy packing showshirts for fighters – we have already sent major part of these still had a few spare shirts in stock – Vadym is examining new powerful laptops. There two of these as well: the Marines requested these a while ago, so now they will get them for the HQ's needs at last.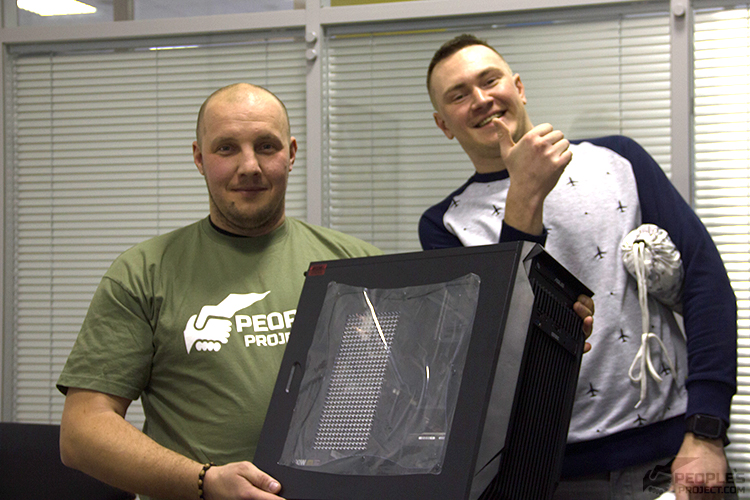 Well, this was rather a short meeting: a minute ago Vadym was here, then jumped into their fighter's car and together with his Marines headed to the forefront; he will be back on positions in the morning. And who else could have been entrusted the defense of strategically important Mariupol if not these brave die-hard Marines?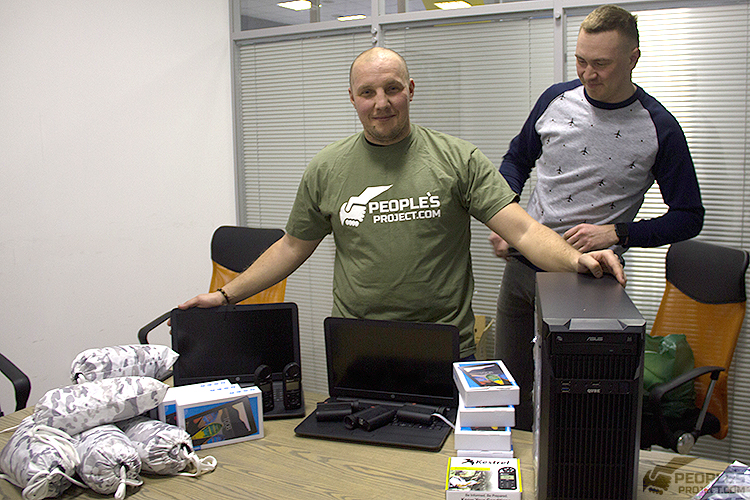 The guys are sincerely grateful to you for your assistance: the equipment People's Project purchased for the Marines, has been bought at the expense of benevolent donations made by ordinary sympathetic people. Still, these do not satisfy all needs our fighters have, so your contributions in the Mariupol Defenders project will remain appropriate as long as this bloody war is on. And each hryvnia of your donations makes this moment inevitably closer.