Such a result is a direct merit of Maxym Ryabokon
The past few days were marked by the record transfers received into accounts of different projects of The People's Project. Total amount of donations received during past 2 days is 700,000 UAH. Almost 300,000 were transferred into the account of The O.R. Upgrade Project just yesterday. For the money received we will buy modern lamps and tables for the surgeons, so doctors will be able to save lives in normal conditions for many years.

More than 400,000 UAH were transferred into the account of The Bioengineering Rehabilitation for Wounded Project. This is much more than just an evidence of a high confidence in our fund, which has an excellent history from the very first day, and a transparent reporting system (which is available for a comprehensive control online). This is also the chance to cure soldiers, who almost lost their hope, using conventional medicine.

We would like to acknowledge the role of the head of The People's Project Maxym Ryabokon. He have a great talent in raising funds for the charitable projects he manages efficiently and quietly.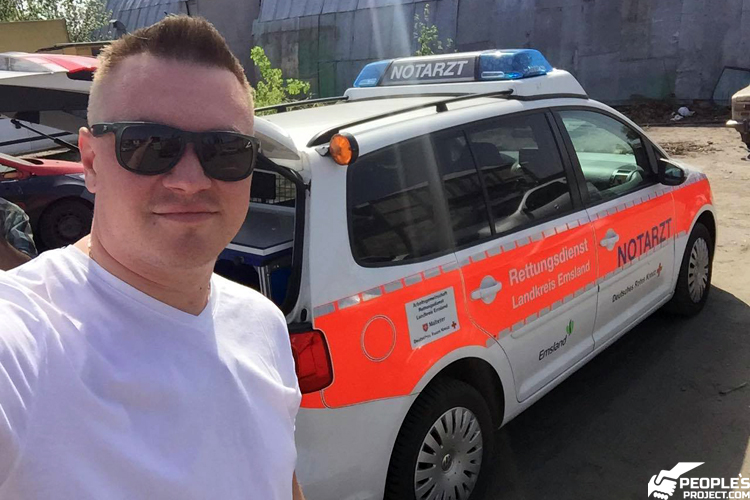 Maxym does not only raise funds, but also is actively involved into many projects
Even though, the amounts mentioned we could have collected with some time at the expense people's charitable donations, we are sincerely grateful for such generous contributions of concerned patrons. Maxym's effort to involve businesses into a charity resulted into large amounts mentioned above. This saves some time and effort, which is never enough. However, it is not a time to stop. The war continues, and many civilians, military and seriously wounded defenders wait for our support. And we work for them.