Wounded soldier from the 30th Brigade Andriy has been discharged after his second operation. Last week, ilaya Medical Company surgeons performed a second preparatory operation on his leg. Andriy's leg is now healing, and the main surgery to restore bone will be conducted in about six weeks.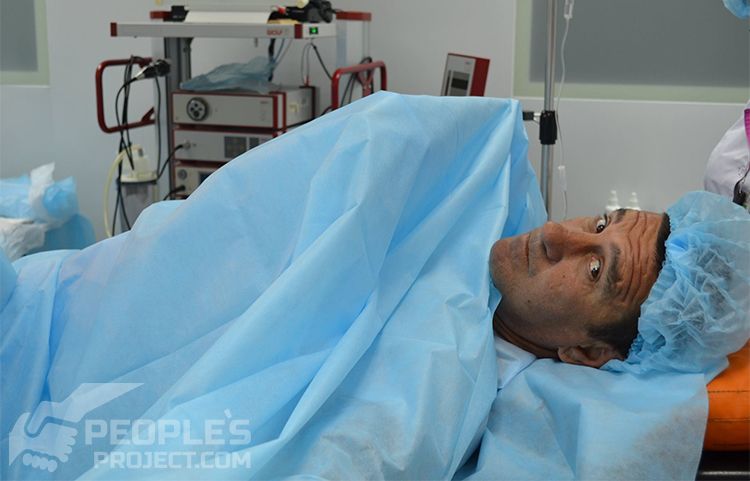 Andrew is one of those who recently joined the project. As a result of explosive shrapnel wounds, the soldier suffered a continued nonunion comminuted fracture of the tibia of his left leg. Thanks to volunteers, he learned of the Bioengineering Rehabilitation for Wounded project, otherwise he would have been left in the lurch with this problem.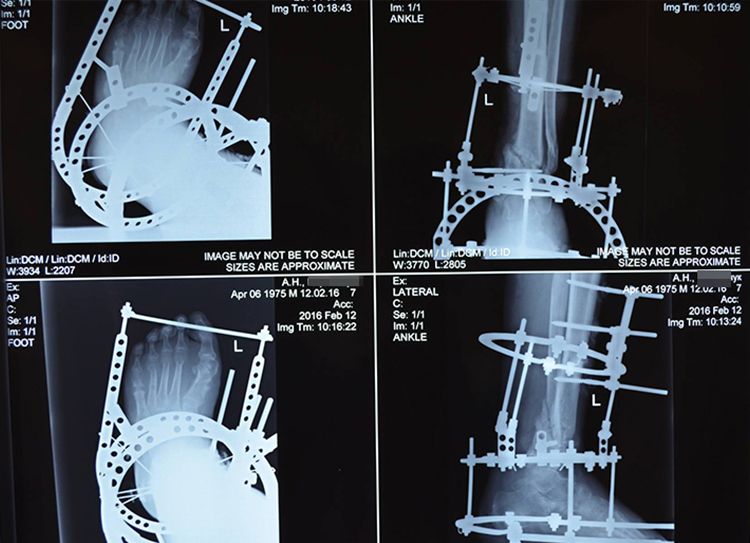 Andriy was wounded after coming under tank fire in May 2014, while standing at a checkpoint near Savur-Mohyla. As well as his severe leg injury he also received numerous shrapnel wounds and body contusions. He underwent six operations and treated in various hospitals of different cities, but traditional medicine failed to return leg function. At the beginning of treatment in project, Andriy experienced continued inflammation of his bone tissue. Any further progression of the osteomyelitis threatened him with amputation. Now Andriy has the chance not just to avoid amputation, but also return and maximize function to the wounded leg. For the doctors to be able to put  Andriy back on his feet, we need your support and help. Fundraising for the treatment of the fighter continues. Anyone can get involved and give Andriy hope for recovery.