Wounded 30th Brigade soldier Andriy, has under his main surgery performed with the use of unique biotechnology. Andriy's treatment was complicated by a nonunion fracture of the left leg, which can not be cured by conventional methods. On July 21, doctors at iLaya Medical Center introduced at the site of the injury 3D-gel chips osteoplastic material and autologous stem cells and completed installation of external fixators.
Financing was provided by The People's Project through charity donations from the people of Ukraine and foreign donors. Many of the wounded have recovered from damaged limbs, but the work is ongoing.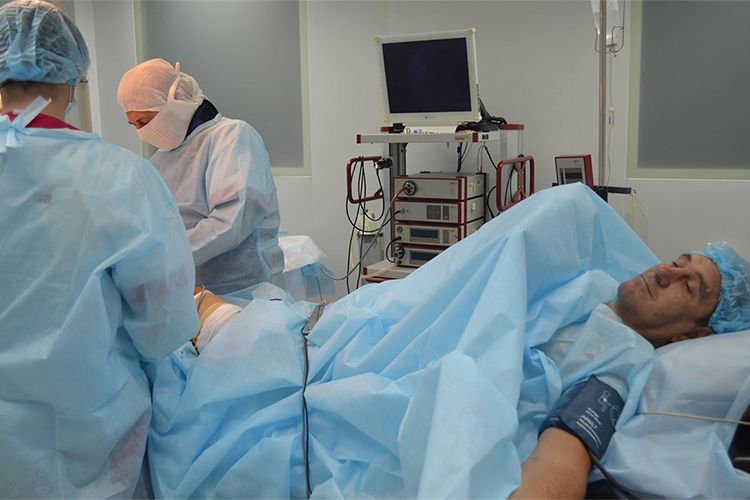 Andrew suffers from the effects of explosive shrapnel wounds. His fractured tibia failed to heal for two years. The situation was complicated by osteomyelitis – an infection of the bone tissue. Without cell technology Andriy was threatened with amputation of his leg.
Now, thanks to those who supported the project Bioengineering Rehabilitation for Wounded, Andriy is able to receive treatment using cellular technology. The aim of doctors is to fully restore bone function and to the leg. Now the soldier has returned home to regain his strength. The medical center will check him for six months in a control examination.
In the following video Andriytalks about how he received his injury near Saur-Mohyla, his subsequent treatment and how he came to be enrolled in the project (in Ukrainian).
A by-product of war is wounded, and more and more soldiers are are being referred or coming forward to access this unique biotech treatment. Get involved to give these Ukrainian heroes their best chance at a normal life away from the front lines.