Dear friends, we've got some good news for you. Yesterday, surgeons at our clinic performed another operation for Serhiy, the Bioengineering Rehabilitation for Wounded project's patient. The surgery will allow him to use his injured leg with to bigger extent: the doctors have lengthened the tendons, corrected the position of the foot and re-performed the arthrodesis, that is firmly fixed the ankle joint, and in addition, mounted the Ilizarov apparatus on the man's lower limb.  In about three months' time, when a firm joint and new bone tissue will be formed in the area of surgery, the apparatus will be removed, and Serhiy will start the rehabilitation process during which he will learn to walk on his own two anew.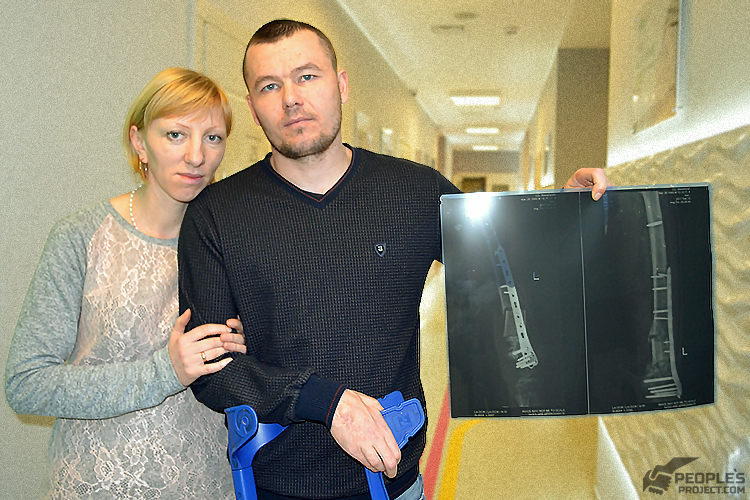 Serhiy is a sapper who got injured in an explosion near the village of Krymske. The shell fragments caused heavy injuries to his foot; unluckily, despite seven surgeries he underwent, doctors at conventional hospitals could not help the guy in full. Within the Biotech, the surgeons managed to restore five missing centimeters of the bone and finally got the complicated fracture fused up. During the latest surgery, the doctors have also overcome the foot contracture (toes that got crooked due to shortened tendons) and got the foot back into its proper physiological position.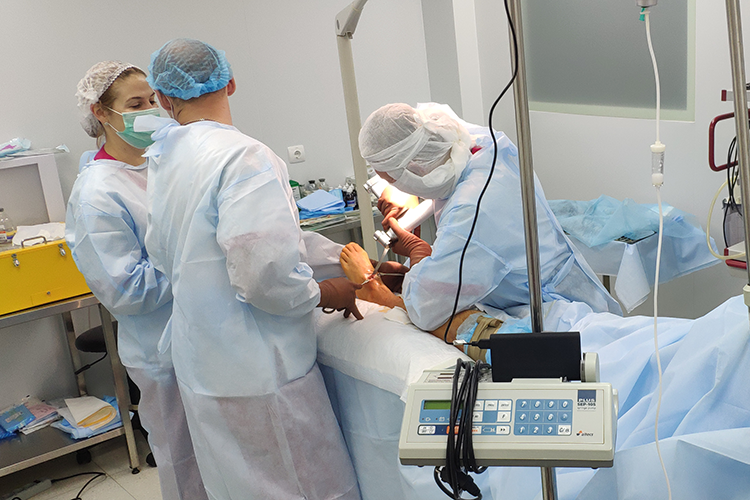 Naturally, additional medical procedures mean extra expenses. Still these will allow our defender to get back to normal life and walk on his own two legs again. The sum is not that big: kopeck by kopeck, your donations will provide the man with the chance to get restored, as the state is involved neither in Serhiy's treatment nor in his rehabilitation. That's why we have to urge you to help as much as you can, once again. The green button below serves this very purpose. Dear friends, please join in: we just cannot leave the man to face his troubles alone, can we?