This bearded smiling guy is a participant, and the protagonist of The People's Project initiative The Victors. His name is Mykola Poltorak. He is a courageous and handsome ATO veteran, who lost his leg during a combat operation. You can see, that despite the lost leg, Mykola took part in a charity race for 2 kilometers, which took place on Sunday, June 25, as a part of Odessa Half Marathon 2017.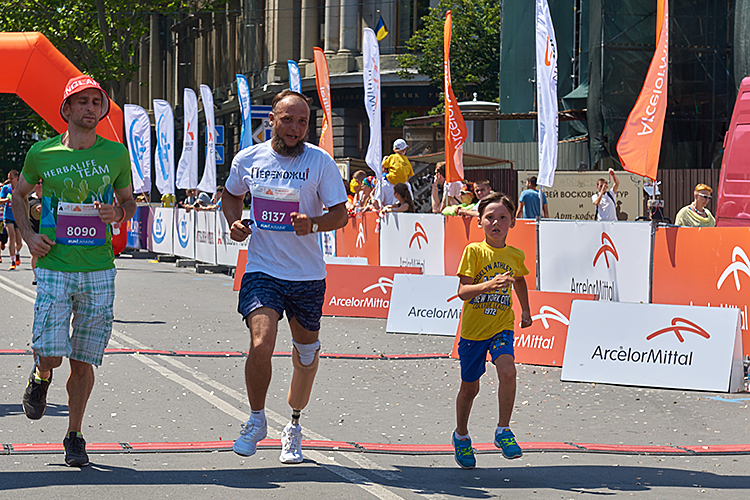 Two kilometers run with a leg prosthetics. The strength of the Mykola's spirit is striking
Actually, The People's Project initiative The Victors is only a part of the global social media project "The Victors", launched with a joint initiative of TSN (1 + 1 chanel), and the Viva! magazine. Through the impressive photos, video art, Viva! magazine specials, and relevant releases of information TV programs, the organizers try to attract attention to people, who are forced to live with disabilities, and problems that hinder the socialization. Heroes of the project are ATO veterans, who lost their limbs at war, but never lost their spirit, never gave up, and managed to get back to normal life, despite terrible injuries.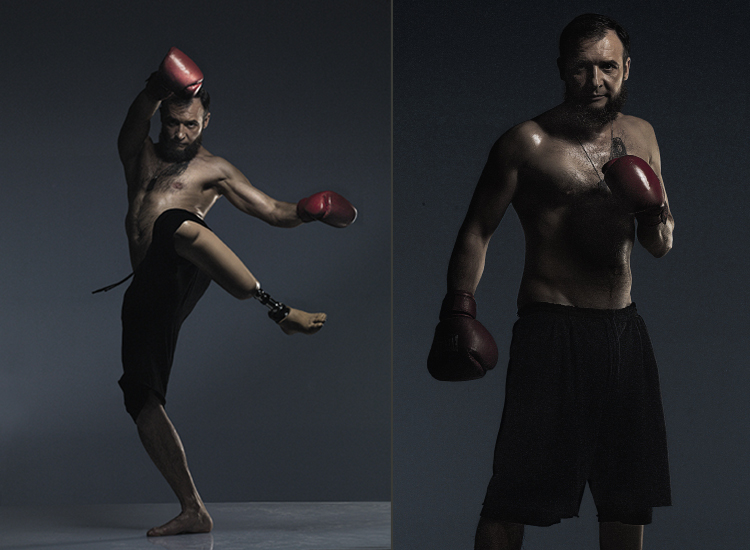 Photo of Mykola Poltorak by Alexander Morderer taken for The Victors Project
We want to go a little further, and help one of the participants of the project to make his dream come true. Mykola is an extremely active man, who is eager to return to active sports life.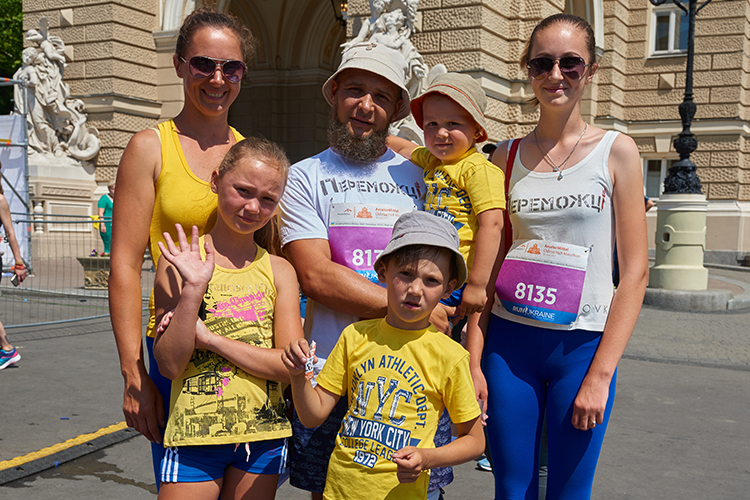 Wonderful Poltorak family: Mykola, his wife and 4 wonderful children
We plan to collect about 135,000 UAH to partly purchase, partly manually make a very specific and of high quality sports prosthetics, with help of experts. A combination of the leading technologies, modern materials and a touch of talent of true masters will give Mykola the opportunity to run, jump and even dance, despite the lost leg.
Just a few good pictures from the run, where veterans on carts, and with prosthetics participated
We are not just collect and count money pragmatically. We sincerely care about this good man. If we could make Mykola's life just a little bit easier, and bring his dream to reality – we would be just happy. That is why we call you to help. Join The Victors Project fundraising, and share a dream. Even a few dollars of your contribution would be a great to express gratitude to the wounded defender of Ukraine, who suffered for the peace.