The year has been inevitably coming to its end, and we have to summarize the present-day results of the Bioengineering Rehabilitation for Wounded project. Only recently the doctors of the project performed another surgery for Vitaliy. The guy was suffering from a complicated injury of his hip bone that had been crushed by a bullet during a combat. Following the injury Vitaliy got captured by terrorists, and the treatment they provided for him led to development of heavy infection. This brought in the risk of loss of the entire leg.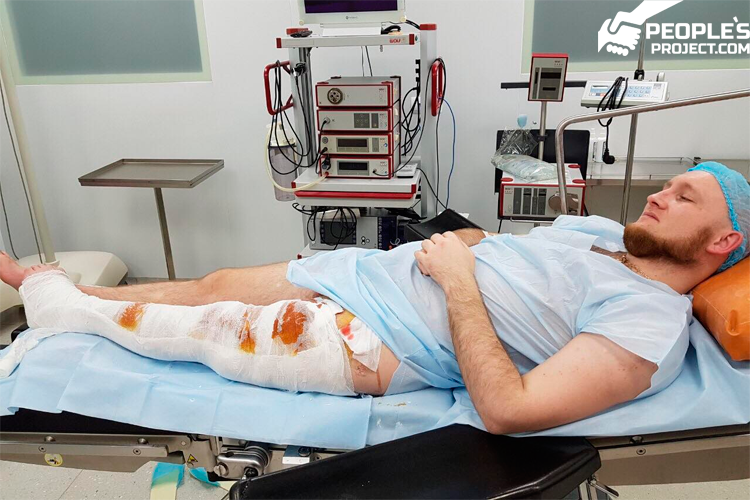 Within the Biotech, Vitaliy's bone got restored: in the course of a prolonged surgical treatment, the doctors succeeded in overcoming the main infection and the consequences of its recurrence; then they brought the leg back in its physiological position and finally got the bone fused up. Currently, the next goal is to restore the natural length of the leg, still it is the subject of future work.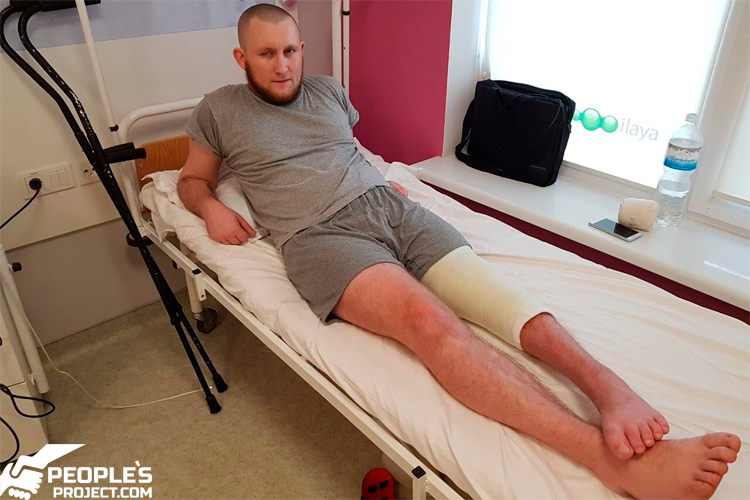 Our two other patients are doing not that well. Actually, medicine is rather far from being an exact science, so we can hardly foresee both results and consequences as well as outcome of treatment in general. Unfortunately, in Ihor's restoration there emerged certain difficulties.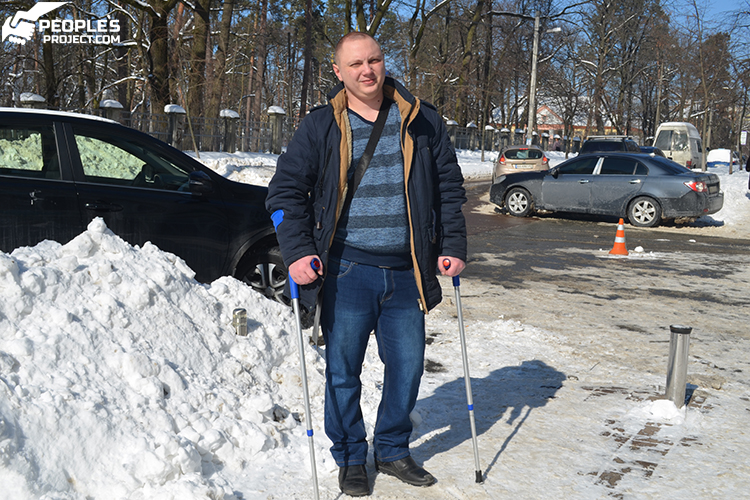 Despite the heavy injury and existing nearly 100 percent medical grounds for amputation, everything started quite well: the project doctors performed a surgery, transplanted the bone that had been grown specially for the patient, into the defected area, and then closely observed the process of restoration. But in the course of rehabilitation, even despite the completed fusion and active restoration, Ihor's organism failed to keep up, and the process of healing got impeded. Accordingly, now we have to consider all the complications, to adjust treatment properly and then carry out its next stage. It's just we now simply cannot leave the guy to face his troubles on his own, can we?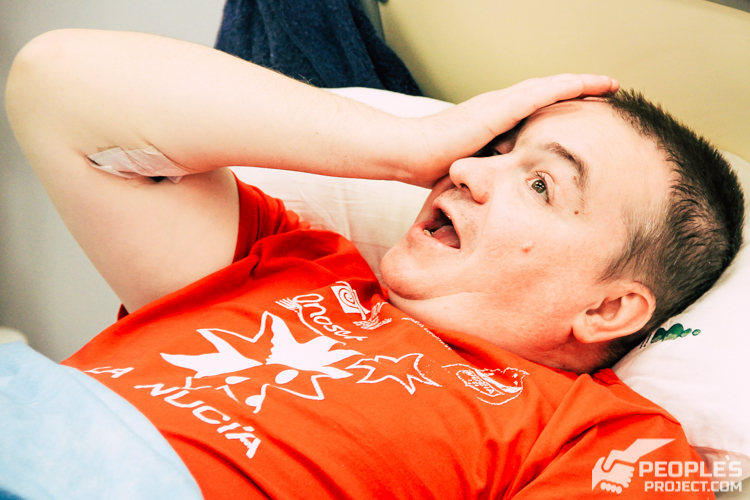 The same situation we can observe in Mr. Serhiy's case as well. Despite the prolonged and painstaking treatment impeded by complex bone infection, his recuperation has proven rather successful. Still during the restorative treatment which the man was undergoing outside the project's clinic, at a conventional hospital, an infection started to flourish in his body. Their doctors overlooked the fact, and the contagion destroyed the bone transplant quite fast and irreparably. Accordingly, we have to repeat the treatment practically from the very start. Well, once again, we just cannot allow leaving the man on his own, as the Biotech project literally makes his last chance for recuperation.
That's why we have to address you seeking your assistance. For our community, to conduct necessary treatment for these three men and bring them back to normal life is rather hard still an achievable goal. We urge you to participate in the project. Each hryvnia donated by you, even the littlest manifestation of your compassion and generosity, are essential and decisively significant for our wounded defenders.