Wounded 93rd Brigade soldier Roman, who was recently enrolled in the project Bioengineering Rehabilitation for Wounded has completed the first stage of treatment. Thanks to donations received from individuals who and organizations which came to know Roman's story, we succeeded in record time to collect and transfer the required sum of 151,489 UAH to the clinic. Doctors have begun the process of treatment, including conducting sampling of cellular material from adipose tissue and a punch biopsy on August 2. Within six weeks, biotechnologist will cultivate from this material mesenchymal stromal cells from adipose tissue and neurotrophic cells that doctors will then use during the second and third stages of treatment.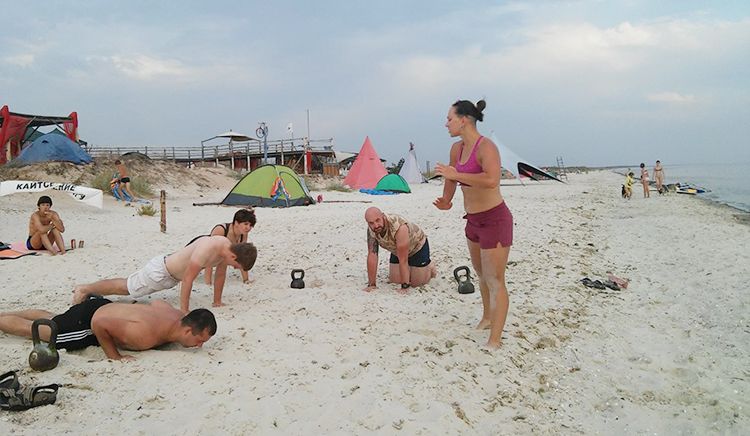 In addition, the first phase of treatment also involved the introduction of allogeneic cells from adipose tissue. The goal of the treatment is for nervous tissue recovery after a spinal injury that will help cure paresis of the legs and feet and return the legs back to full motor function. In September, Roman will return to the medical center to continue the procedure.
Roman was injured performing combat tasks at Donetsk Airport. An explosion shock wave in January 2015, during a mass assault on the airport, threw him hard against a concrete wall. Roman was thrown several meters, causing his spinal damage and partial loss of the function of both lower extremities. Necessary medical care was not administered at the time, due to the absence of external signs of injury. However, the injury had serious consequences, and now for more than a year-and-half Roman has been trying to restore limb function with rehabilitation in various private hospitals. The soldier still feels strong weakness in his feet, not allowing him to move freely.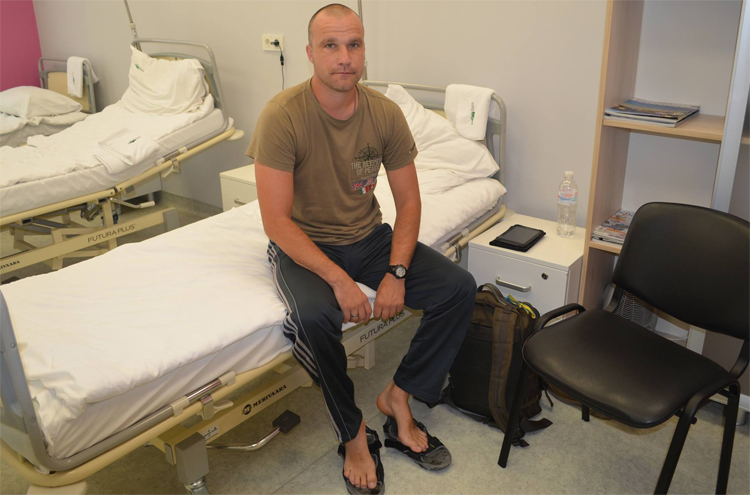 We hope that now, through the joint efforts of physicians and concerned people who supported Roman there is a good chance he can again confidently stand on his feet. The iLaya Medical Company has a team of biotechnologists and surgeons. The cells are cultivated under sterile conditions and then introduced into the body. These operations are very expensive, and money to fund them has been collected by volunteers from The People's Project as part of the Bioengineering Rehabilitation for Wounded initiative. To date, the project has treated 76 patients with severe combat injuries of the extremities. The results are 42 patients in various stages of treatment and 34 wounded ATO soldiers completely cured.
Earlier, The People's Project reported the incredible restoration of the bone in a 19-year-old's leg. Recently doctors formed new bone in a wounded soldier from the "Donbas" Battalion.
More wounded Ukrainian soldiers are waiting in line to join the project. For them biotechnology represents their only chance for recovery. Since the state, through legislative and other restrictions, can not support biotechnology in the treatment of wounded soldiers, their only hope lies with people.
We ask you to get involved and help Ukraine's defenders.