How Roman's treatment is progressing:
Wounded:
Roman S, 35, a 93rd Brigade soldier, wounded at Donetsk airport.
Wound:
The consequences of a closed-vertebral spinal injury, pronounced paresis of the left foot, right foot paresis.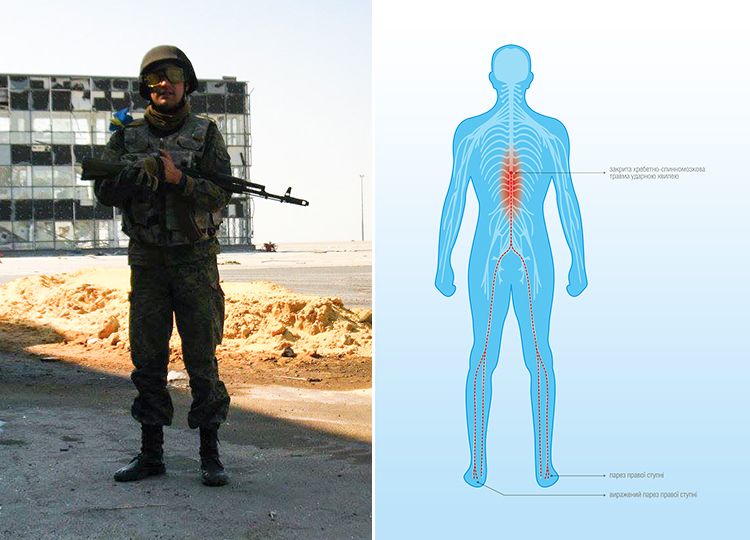 More than 18 months since receiving his injury, Roman has undergone various methods of treatment, but because of their inefficiency, the soldier is threatened with disability. Cellular therapy will help restore Roman's nervous tissue and return him to normal life.
More information about the wounded:
Roman, a volunteer with the 93rd Brigade performed combat missions in Donetsk Airport at the position – radar, which regularly housed 15 people (soldiers from 93rd, 80th, and 79th brigades, 3rd Regiment special forces, and the battalions OUN "Dnipro" and Duk "Right Sector"). It was the position the wounded from the airport terminal, which was controlled by the ATO forces were always brought.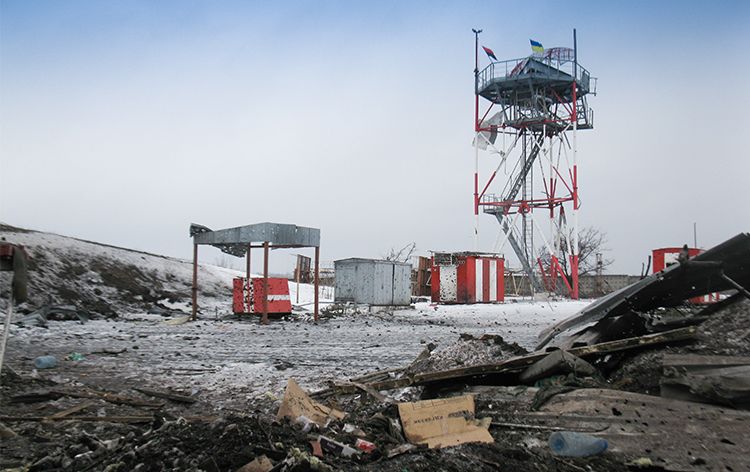 Roman was injured in an explosion in January 2015, during a mass assault on the airport. From a tank shot a shock wave which threw military personnel several meters. Roman hit hard against a concrete wall, causing damage to his spine and partial loss of the function of both lower extremities. Essential medical care was not administered immediately after the injury due to a lack of outward signs of trauma.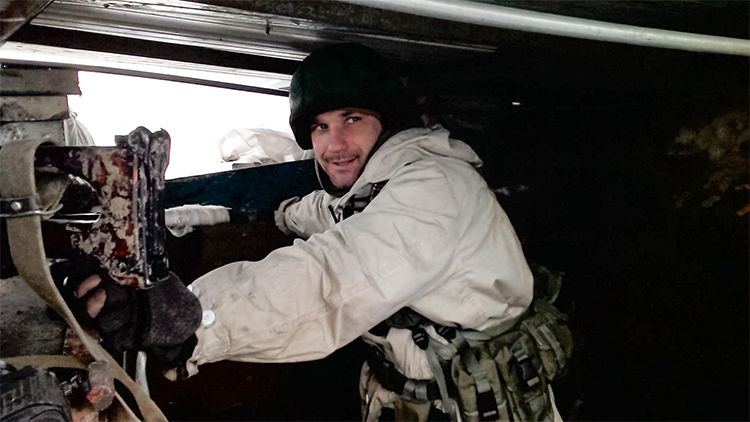 Roman underwent treatment and rehabilitation in private health facilities in Lviv and Truskavets. But still can not return to normal life – he experiences severe weakness in the feet, not allowing him to move freely.
Roman voluntarily joined the ATU during the second wave of mobilization and immediately joined the 93 Brigade. He was stationed in the ATO zone from July 13, 2014, to May 2015, he battled in Krasnoarmeisk, at Donetsk Airport and the freed settlements: Pervomaisk, Avdiivka, and Pisky. Before the war, Roman was involved in designing and building. He participated in the construction of such facilities as the Donbas Arena and Olympiyskiy Stadium in Kyiv. Now awaiting his recovery is the hero's wife Irina, parents and sister.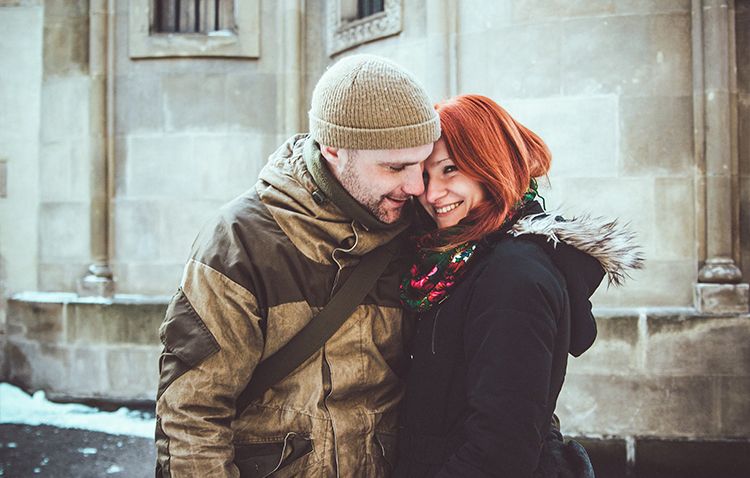 Required treatment:
Restoration of nerve tissue using cellular technology.
Itemized costs for diagnosis and treatment:
1. Infection screening– 2,200 UAH
2. Collecting  cellular material (lipoaspiration and punch-biopsy), the introduction of cellular material (discount 40%) – 24,789 UAH
3. MSCs from adipose tissue allogeneic, 40 million (discount 50%) – 20,000 UAH
4. MSCs from autologous fat, 100 million (discount 50%) – 69,500 UAH
5. MSCs neurotrophic autologous 40 million (discount 50%) – 35,000 UAH
Budget update:
In 2016, doctors performed two first stages of the treatment of the spinal cord concussion by injecting stem cells. At present, Roman is recuperating after the treatment. A new examination (electromyography) has shown a significant improvement in leg innervation. Taking into account the positive dynamics of treatment, it is recommended to continue and complete the third stage of cell treatment, which will secure and improve the results. Thus, Roman's treatment budget will increase by 82,819 UAH, of which 65,334 UAH is the cost of the third stage, and 17,485 – the cost of additional injection of cells into the shin during the second stage.
Cost of treatment including medical center discount of 48%: 234,308 UAH