Within the Help Me Breathe initiative, the all-Ukrainian volunteer center People's Project has transferred a monitoring device for urgent conditions in pre-timely born babies. The gas analyzer will enable doctors to determine appropriate dosage of oxygen needed by the prematurely born kids who cannot breathe on their own. The necessary amount of 251 thousand hryvnias has been finally raised right on the Saint Nicholas day's eve, and the device started operating at the very beginning of the New Year.
"This apparatus allows to carry out proper ventilation, to see which parameters to adjust; which the kid exactly needs, non-invasive ventilation, simple oxygen dotation or perhaps more aggressive ways of treatment. Thanks to this device we can now perform the procedures with more confidence and safety for our little patients," – Iryna Kostina, the head of the Neonatal Intensive Care Unit, explains.
At the moment, there are four little patients requiring respiratory support at the NICU of the Kyiv Neonatal Center №3. Uliana is among them. The girl is just two days old, still she has already been unlucky to face cruelty in her life. Immediately after the pre-time delivery, her mother left her. The girl is in a serious condition. Ulianka weighs less that two kilos and has congenital pneumonia, so the gas analyzer has been actively used in the care of the little girl.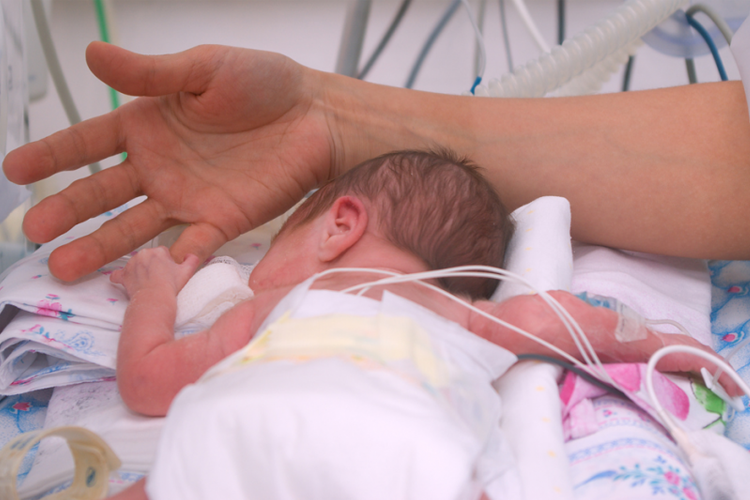 Now to perform the tests with proper precision, medics need to take only 2ml of the blood and 30 seconds of time. The results allow adjusting the kids' treatments nearly instantly.
"It is absolutely wrong not to let newborn kids in serious conditions get sufficient treatment because of absence of the equipment that any modern clinic must have. Luckily, thanks to sympathetic citizens who made their generous donations, our Neonatal Center's little patients got the chance for a happy and healthy life. Our Center is going to proceed with running charitable medical projects and continue work on upgrading medical equipment throughout Ukrainian hospitals," – Ms. Kateryna Struk, the spokesperson of the People's Project volunteer center, added.
The detailed report on the incoming funds and expenditures can be found via the link. May we remind you that our veterans who lost their health while defending us, still need your support. Within the Bioengineering Rehabilitation for Wounded project doctors have been saving our military from amputations getting them back to normal life. Dear friends, let us go good as it is rewarded handsomely!