Our fantastic People's Blindage co-ordinators Andriy Kravz, Roman Kravz and their friends continue work on the production of shelters for Ukraine's soldiers on the front line. From morning to night the work site is a hive of activity: one prepares materials for processing, some perform checks and prepare drawings of layout, some prepare structural elements. Work is focused on the manufacturing of shelters in general. Here the Kravz famiy are joined by neighbors and, recently,a team of volunteers made up of demobilized ATO veterans. On weekends there is the addition of children who instead off playing on computers are also mucking in to help out. The work is being carried out by people of all ages and even the youngest are confidently and professionally making beams, which later will make floors for dugouts. It is thanks to the efforts of this inter-generational team Ukraine's fighters will have shelter from the winter cold in February and from the explosions of enemy shells.
This is not the last batch of dugouts so needed by Ukraine's fighters. Of course, they could make do and standard army solutions – escape from combat tasks to dig a pit with shovels, improvise materials and cover it with earth. However, no self-made hole can not be compared with the ready-made solution we offer soldiers. Each of our comfortable and cozy module designs which have repeatedly held their own in a baptism of fire, can sleep up to 10 soldiers in warmth and safety. What's more, this accommodation requires much less effort and time and at the front, within sight of the enemy, time is often of the essense.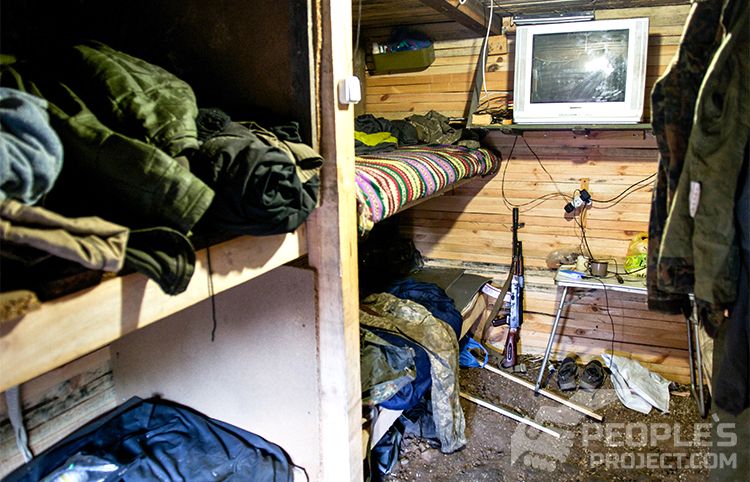 Creating these dugouts is impossible without support. Although the whole team is working voluntarily, the project People's Blindage needs funding for the purchase of materials. Even the smallest donation makes a difference. In view of the worsening situation at the front, given the imminent winter, the comfort of Ukrainian soldiers is very important.
Get involved.