The Helping Is Easy charitable foundation has sponsored treatment of Maksym, a wounded fighter from the 93rd Brigade, within the Biotech project.
Last month the Foundation transferred 102 525,3 UAH for treatment of three fighters patronized by them, among which 60 910,45 UAH were directed for an initial surgery of Maksym, a 37-years-old man from Zaporizhzhia, whose left legs' functions need to be restored after the severe injury.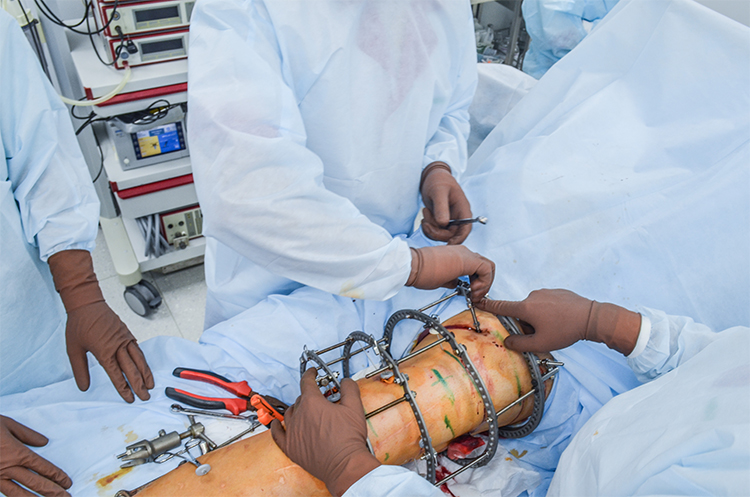 On the 15th of June the doctors at ilaya medical center performed the first surgery, osteotomy of Maksym's left femur and extra-medial periosteal osteosynthesis with application of the Ilizarov apparatus. This will help to heal the varus deformity of the bone that prevents the fighter's leg normal functioning. The apparatus is to fix the leg for at least another four months – it depends on the speed of the bone's fusion. Then the doctors will appoint the date of the apparatus's removal after which Maksym will be able to start training of his leg. Subsequently, the doctors are to decide on further scheme of the malfunctioning joint's treatment.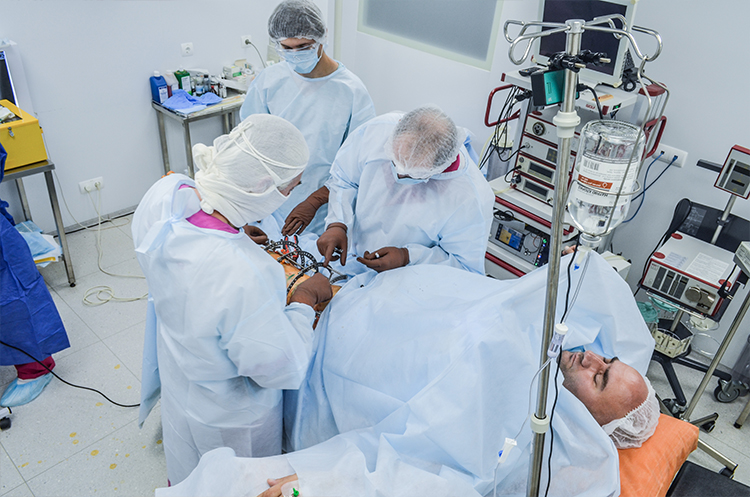 This week, Maksym has been released from the clinic and went home, and in a month or two he is expected to take a control check-up and x-ray scan. People's project volunteer center is sincerely grateful to Helping Is Easy charitable foundation for their incredible support! We wish Maksym speedy recovery!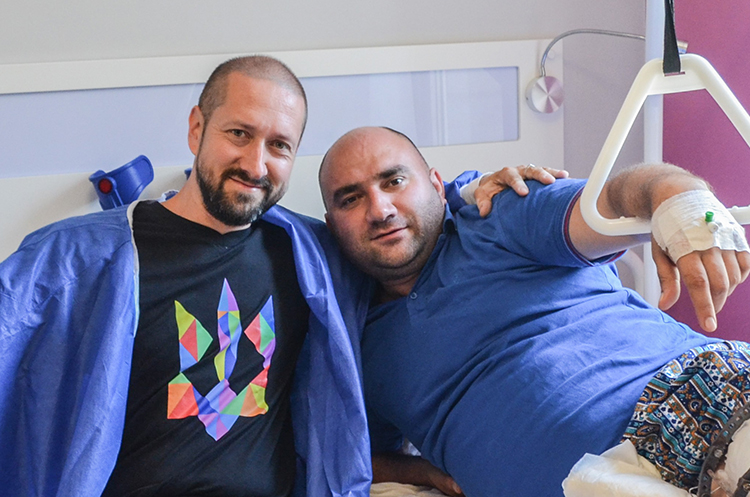 Maksym had been mobilized when combat actions just began; the man joined the forces of the 93rd Mechanized Brigade. He took part in the defense of Donetsk airport and its vicinities, battle for Debaltseve in July of 2014. In December of 2014 he was heavily injured in a car accident in the ATO zone. While manning a mobile checkpoint near the town of Dymytriv, Donetsk region, the man was hit by a speeding passing car.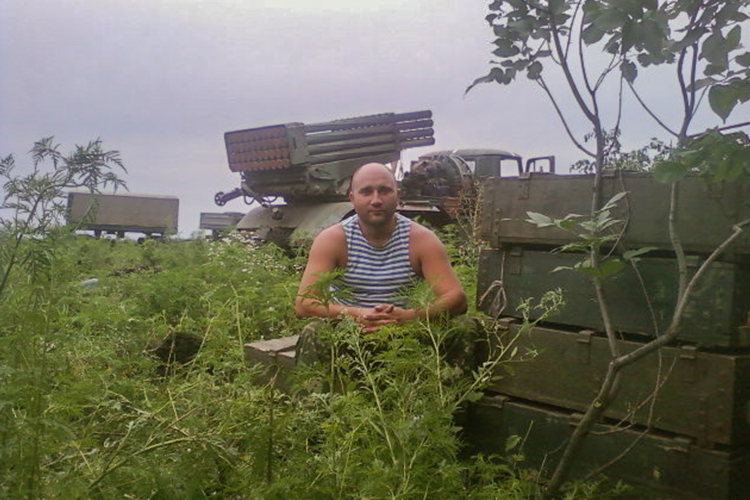 Maksym spent the next year round in hospitals. He underwent five operations on the leg. The highly complicated fracture fused up in a wrong way, so the joint remained non-functional. While the leg stayed immovable due to the trauma, the ligaments of the knee got shortened, and the leg stopped to bend. Nobody was willing to take on the veteran's treatment. It is only thanks to the Bioengineering Rehabilitation for Wounded project implemented by People's Project volunteer center, that he got the chance for recovery.