Vladyslav, one of the Biotech's most difficult patients, has undergone a successful surgery on his arm that had been injured while at war.
Doctors of the ilaya clinic performed pre-forming of the transplant of the shoulder bone head, accompanied with vascularization of the lower epigastric artery. This means in two next months the surgeons will replace the transplant in the shoulder joint area as well as implant the bone chips cultivated from the fighter's own cells, into the same zone. So far, Vladyslav will have to spend a week under the doctors' care.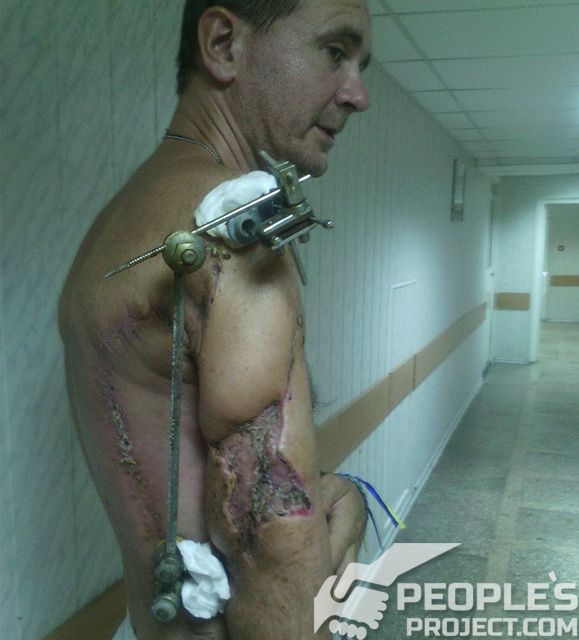 Vladyslav is a fighter of the 93rd Mechanized Brigade. On the 12th of June, 2015, he got heavily wounded near the village of Opytne, in Donetsk airport vicinity. Following the tank shelling carried out by the separatists, the hero sustained injuries to his arm and leg: the leg got wounded with a shell fragment, and the entire shoulder destroyed by the explosion. Luckily enough, the nerve in it remained intact – otherwise, it might have impeded the process of treatment rather seriously.
Then, the fighter's comrades evacuated him from the battlefield and transported to the nearest hospital quickly. In Dnipro military hospital, doctors performed reconstruction of the soft tissue, still not everything worked perfectly. In fact, the fighter's shoulder joint is missing which makes his arm non-functional. This was the point where volunteers decided to restore Vladyslav by means of innovative bioengineering technologies.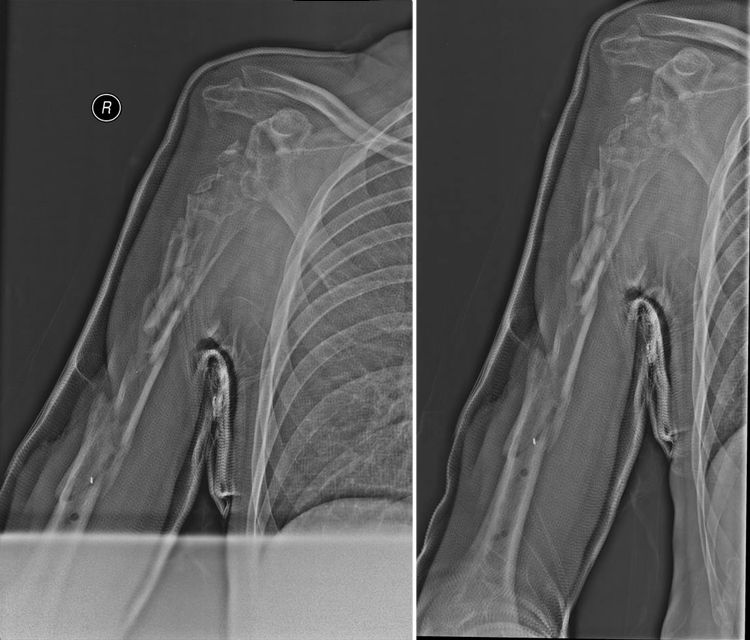 Unless the doctors' assistance and the support provide by ordinary people, Vladyslav would have faced lifetime disability. Today, he is rather close to the restoration of his arm's full capability. We have repeatedly witnessed miraculous healings in our almost hopeless patients, so we are sure of Vladyslav's prospective complete recovery.
Meanwhile, the rest of wounded have still been waiting for the funds to be raised, for them to be able to join the Project. While the state, due to legislative and other limitations, still cannot support the bioengineering methods of treatment, the wounded soldiers hope for their countrymen's help solely.
Dear friends, come join the noble initiative by pressing the green button below. Good deeds are always paid back.