How Vladislav's treatment is progressing:
Wounded:
Vladislav, 45, 93rd Brigade fighter, wounded near Donetsk airport.
Wound:
The consequences of explosive fragments, injury to right shoulder:
• a lot of bone fragments and a nonunion fracture of the right humerus in the upper-middle third of the joint
• defect of the shoulder joint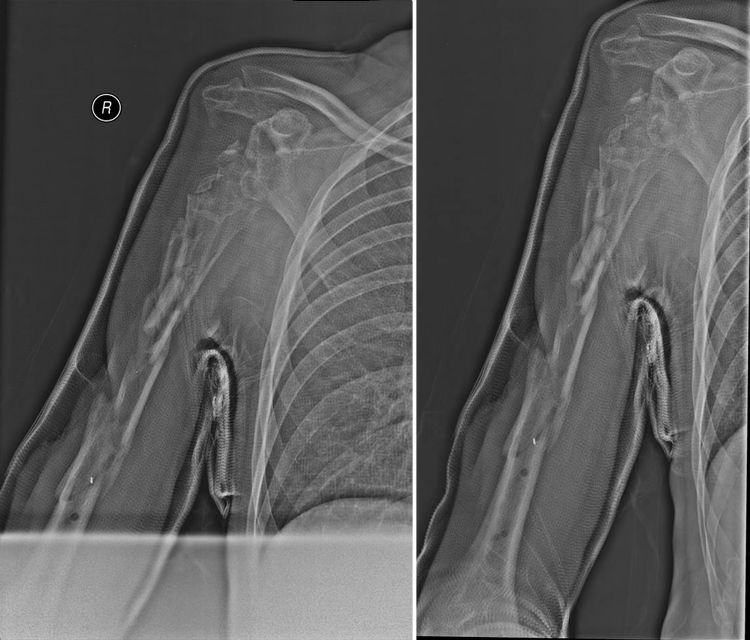 In fact, the soldier has no shoulder joint, without which his arm is non-functional. In this case, traditional medicine uses arthroplasty of the humerus, but this technique significantly limits the shoulder's movement. Restoration of bone using stem-cell biotechnology will help restore maximum function to the arm and return the hero to normal life.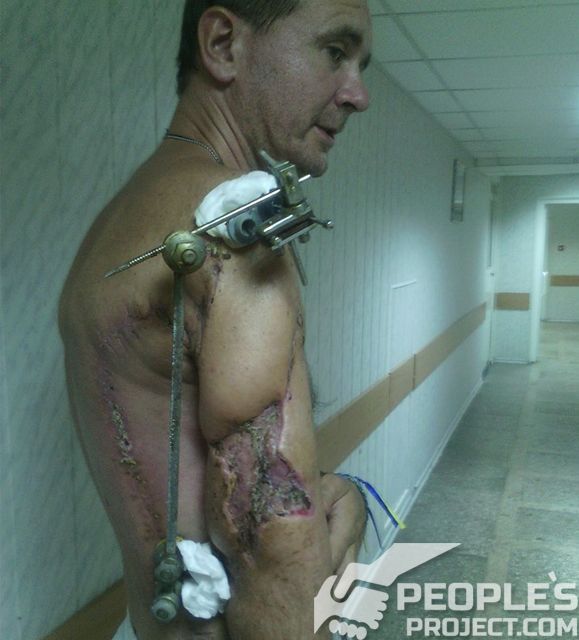 More about the wounded:
Vladislav, a 93rd Brigade fighter, was wounded on  June 12, 2015 at Opytne, located near Donetsk Airport. As a result of tank fire from separatists, he suffered arm and leg injures – shell fragments  hit his leg, and his shoulder was completely shattered – miraculously crucial nerves were not damaged – had they been, the treatment of the fighter would be much more difficult.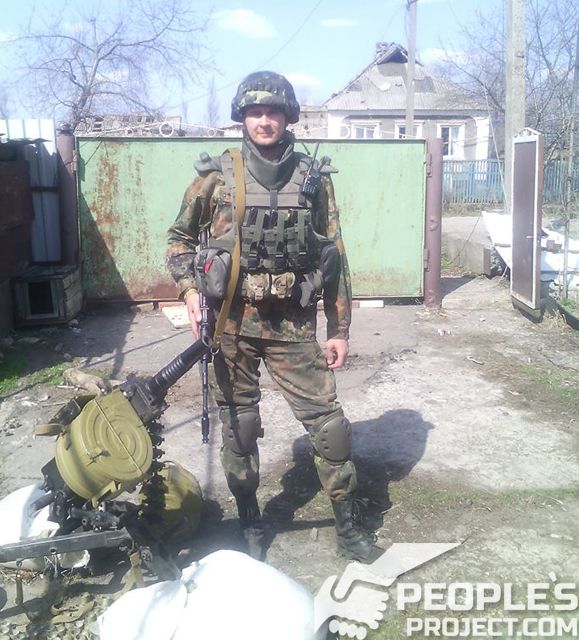 Medics applied tourniquets to Vladislav and he was evacuated to Krasnoarmiisk and then transported to Dnipropetrovsk, where he underwent four operations – doctors performed plastic surgery on the soft tissues and fitted him with an external fixation apparatus. Now, Vladislav's  shoulder is in a plaster cast.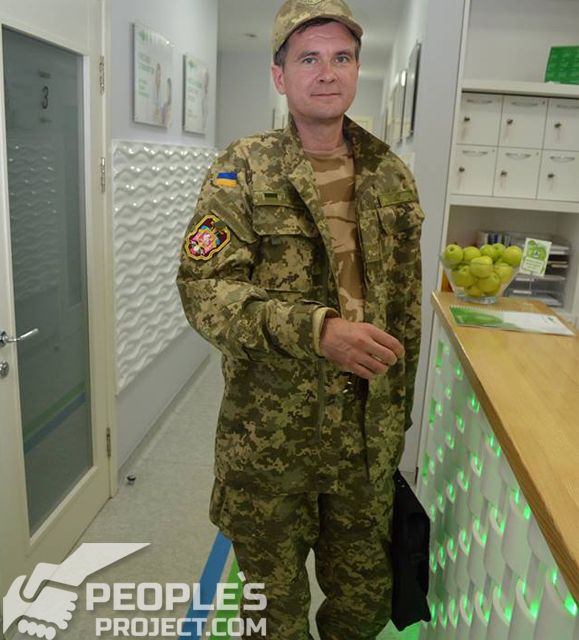 Kryvyi Rih volunteers appealed to the coordinators of the social project Bioengineering Rehabilitation for Wounded for help, an orthopedic trauma specialist doctor developed a treatment regimen designed to help the  soldier recover quickly.
Vladislav is a resident of Dnipropetrovsk, where waiting for him is his family – his wife and 17-year-old daughter. Before the war, he worked in IT, as a system administrator. In February 2015 he was mobilized into the 93rd Brigade, and in March performed combat missions in the region of Donetsk Airport. All this. time banned. Ukrainian land attacks from militants "Givi" and "Motorola".
Required treatment:
Reconstructive-restorative treatment to the arm that will help restore the soft tissue and bone, and return it to full function.
List of services included in the treatment:
1. Examination and specialist consultation (orthopedics, biotechnologists) – 14 870 UAH.
2. Collection of cellular material, manufacture of 140 million cells and cellular carrier material (discount 40%) – 104 000 UAH.
3. Surgical treatment of the defect bone and cartilage tissue (discount 40%) – 352 394 UAH.
Cost of treatment including medical center discount: 471 264 UAH