Recently we visited Petro, a young paratrooper who nearly lost his leg. Yet last summer volunteers together with his friends and family had literally pulled him off the surgery table to give him the chance to save the foot torn by an antipersonnel mine explosion. Today the guy is getting prepared for the next stage of treatment within the «Bioengineering Rehabilitation for Wounded» project. Four reconstructive surgeries have been done, and the scary wound is filled by soft tissues and skin as much as possible, and the biological material grown up out of the guy's own cells, is waiting for him in the lab.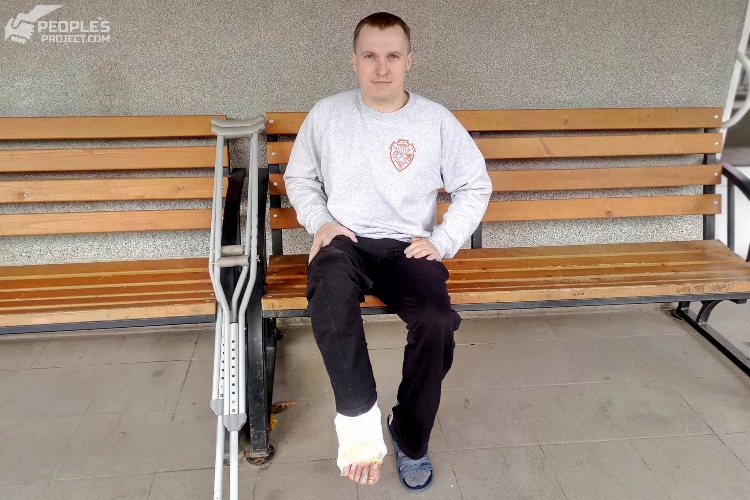 Looking forward to the most important moment of treatment, the young paratrooper recollects his last days with his unit. Then in a small village near Mariinka, Petro, Tiger call sign, was… planting onions! So what? If you have a couple of buckets of sprouted onions, you are not going to throw it out, are you?
Petro is a mathematician, so he takes onions planting with all due attention: he carefully inserts the onions in seven centimeters deep holes and counts the plants in each line: «thirty-three plants per a line – it is for VDV (Ukrainian Airmobile Forces)». Sturdy paratroopers are taking care of their vegetable garden positioned on an abandoned stead, and joking: «Let us pause the video now when we are planting them, and then turn on recording again when we are harvesting – that will be a nice gardening workshop! The land owner will definitely get startled when the war is over and he is back home», – they laugh.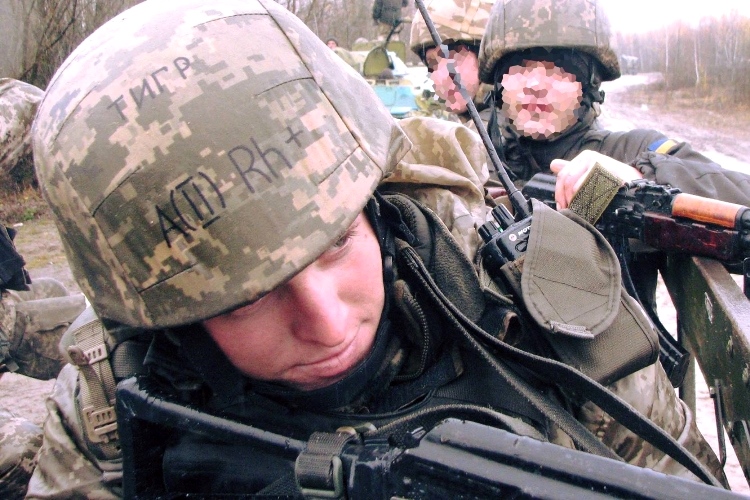 It happened just before Tiger's injury, when his comrade and close friend was killed by similar booby-trapped mine. This shocked Petro so greatly that he avoids recollecting that tragic day. While examining an abandoned house, his friend lifted up a children's toy from the floor, either being touched by the absurdity of the scene or due to his orderliness, as the soiled floor was not the right place for a kids' toy… It went off. The guy got so severely cut he had no chances to stay alive. It is the reason why the PMN-2 mine is called "a black widow", Petro explains… Well what else can be said here – there are those who mask their deadly explosives as children's toys and those who take care of someone else's abandoned garden. And this is up to you to decide whom to support.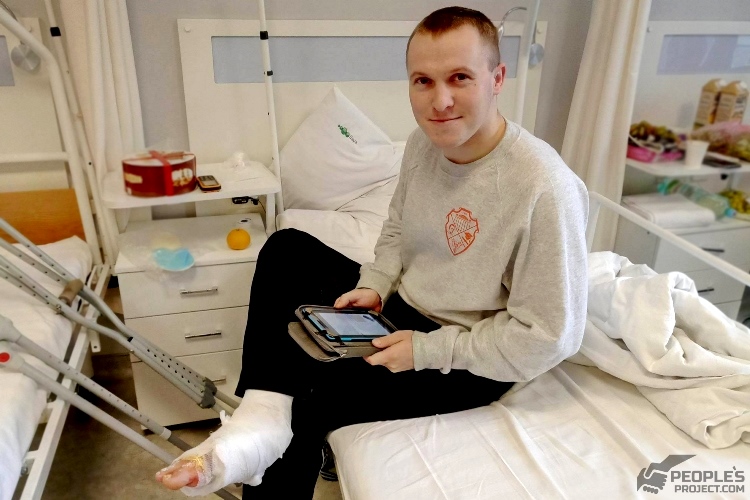 We are trying hard to make our joint victory closer and support our defenders. And the least thing we can do for Petro to express our gratitude is to return him his leg and the possibility to live a full life. A long course of treatment awaits him. But to be able to walk he is ready to undergo all necessary surgeries, bear pain and learn to walk anew! So please support him in this: just press the big green button below and donate as much as you want. The full course of treatment is rather costly, but today it is the most appropriate and decent way to thank Petro for his service.