It is relatively quiet at the front line today. Of course, nobody says about the complete silence. The enemy constantly shells positions of Ukrainian defenders and peaceful front line cities. The hottest spots today are near Mariupol, where Ukrainian Marines keep defense. However, no one ever managed to move marines from their position or even scare a little.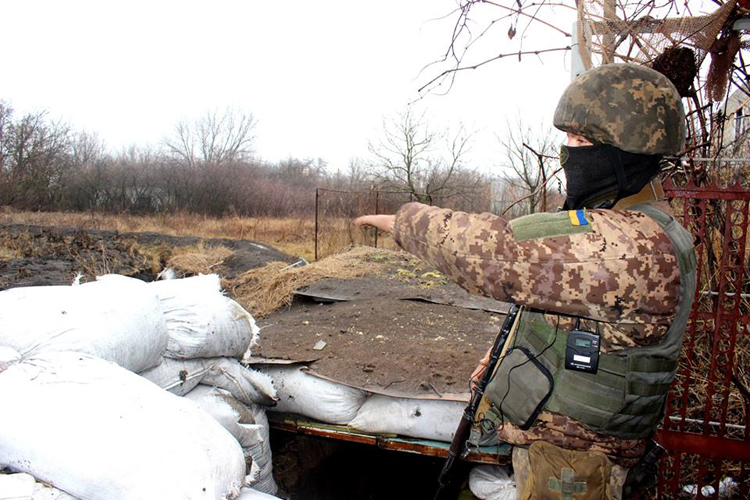 The commander of the platoon key point of Ukrainian Marines. Photo by the Press center of ATO headquarters
The front line goes through the outskirts of Vodyane, which is a small village near Mariupol. From the morning news from the press center of ATO headquarters we know, that there is again shelling in there, which repeats every night.
"From the other side we are opposed by the enemy mortar battery. The enemy fire mostly during the night. And it works insidiously. It appears that the enemy has not heard about the regime of silence. They shoot of the tanks, grenade launchers, machine guns, and regularly organize provocations. Because of their criminal actions almost all local citizens abandoned the village. Only about 15 residents remained," – says the commander of the platoon key point.
Sometimes enemy use heavy weapon, designed specifically for acts of terrorism. Modification of Grad-P allows enemy sabotage groups to shoot separate shells "out of hand". Video of Ukraine Military TV, whose crew just visited the Vodyane village, illustrates what happens, when this weapon finds its target.
Shyrokyne is a former resort, now heavily beaten by war. It was captured by the enemy once, but enemy forces have no power to keep it. There are no local citizens here anymore, only post-apocalyptic landscapes and hostile mines left everywhere.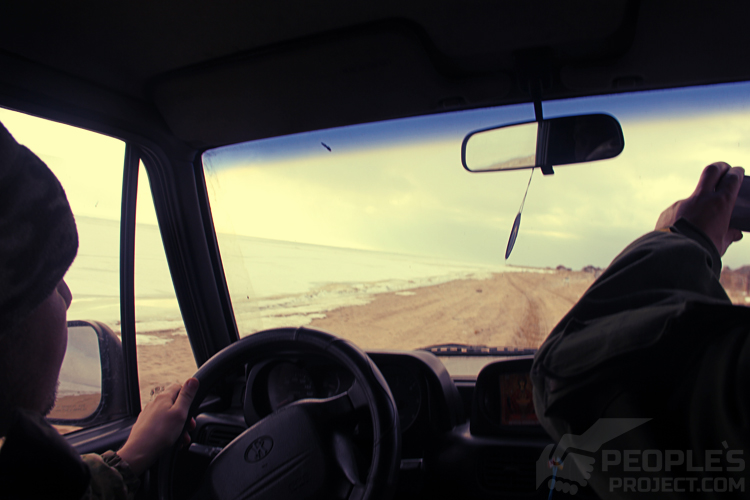 Vadym Sukharevskiy guide volunteers through Shyrokyne. We were able to see all destruction with our own eyes
Along with Vadym Sukharevskiy we visited Shyrokyne during our latest trip to the Marine Corps location. On the photos below can be seen results of close contact with so-called "Russian Peace".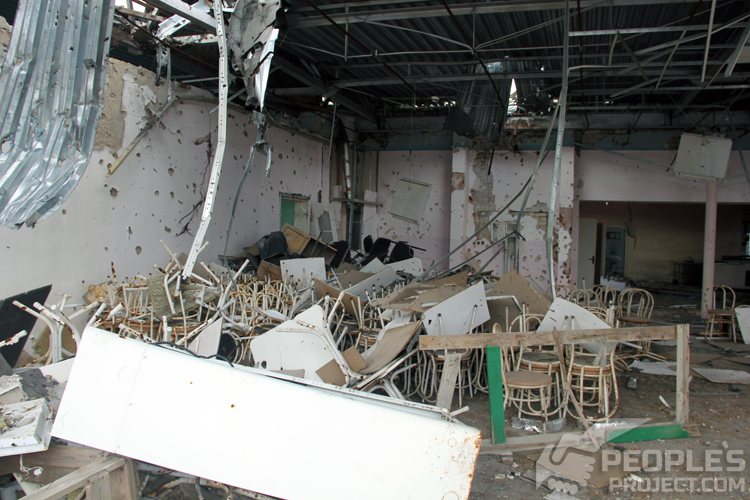 Former restaurant. Once it was relaxing and fun place, and now it is a wasteland with holes from shells
Most of a time enemy try to hit positions of Ukrainian defenders by shooting randomly. There are a few reasons for that. First is that Ukrainian marines are perfectly disguised. Also, saboteurs and artillery observers, who try to spy out the location of the positions of Ukrainian troops rarely come back to share their discovery. Thanks to the imagers and night sights purchased for donated money Ukrainian defenders notice the enemy on time, and save positions at the hottest spots of the front line from the enemy invasion.
Join the project, because each of your contributions to The Mariupol Defenders Project allows us to cover the urgent needs of the Marines for the equipment, which is the most necessary at the front line.
Only together we can win.