As the rest of Ukraine were in preparations for Orthodox Easter, the coaches of the Elite Training for Military project were not prepared to relax and enjoy the celebrations. That meant their students were also not allowed to fall off the fitness bandwagon for the occasion.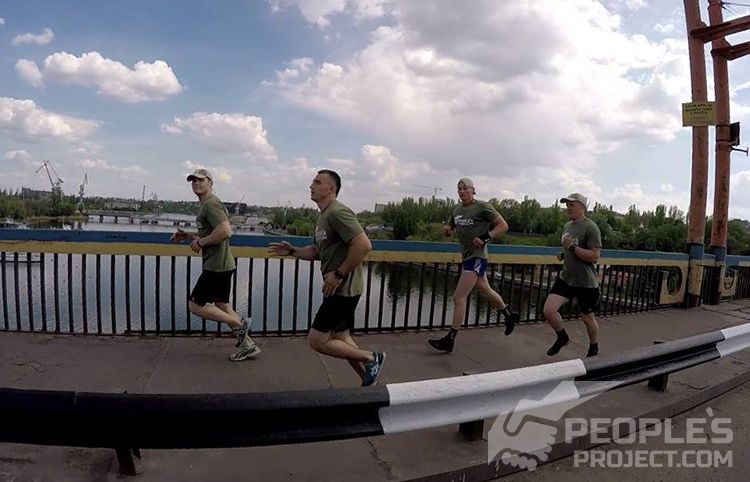 For the cadets of the project, trainers Valeriy and Olena have prepared a stimulating and varied program of training. Among other things, they are excelling in honing the skills of the future trainers and creating a peer support environment where the students are looking for errors in technique in each other and correcting them. The instructors report that tasks are being well managed, and this is only the fifth session. From here-on-in, the classes become more interesting… and more difficult.
The Spring weather is promoting enthusiasm among the students who have been keen to leave the confines of the gym. So, part of the latest training was held outdoors. As we mentioned above, the coaches have prepared an interesting program. Failure to perform a task is not an option and the tasks are competitive. This further motivates the student and a spirit of healthy competition inherent in quality athletes.
Because the project has been designed specifically for the military, the task was to simulate conditions in battle. The military had to push a BTR to cover (a Mitsubishi L200 served as stand-in for the armored personnel carrier), to bring "wounded" to a safe place (sandbags served as wounded ) and deliver important "documents" to headquarters. The best time in the race to complete all tasks was 56 seconds.
The guys did great according to their strict coaches and that is praise indeed coming from them. We hope the students continue to impress.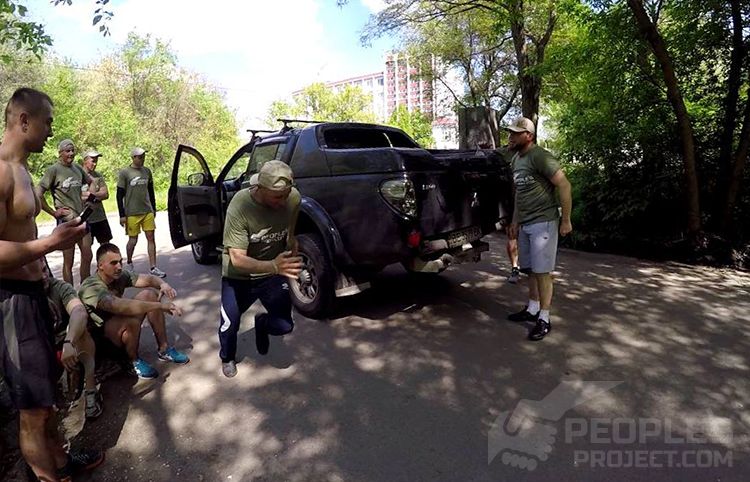 Let us once again reference the importance of this project. We think it is evident to anyone who wants to see the army modernized, efficient and strong and this project only reinforces the need for changes in the physical preparation of the military in Ukraine. The idea is catching on beyond the enthusiasm of the volunteers running the project, it can be seen in the attitudes of military leadership and their desire to release their employees for training, and a growing number of applications received from various military units to participate in the project. We do not want to squander the opportunity to implement these changes and for this we need your support. After all a strong army – is a greater guarantee of Ukraine's security.