Lately we happened to meet Mr. Vasyl – the man made a short visit to the clinic for another check-up, waved to us with his injured arm and went home! Yet recently his arm was protected by an external fixing apparatus which was later replaced by a gypsum plaster. Still, as the chief surgeon of the Project Volodymyr Oksymets admits, the plaster was mainly aimed to protect the arm from untimely load.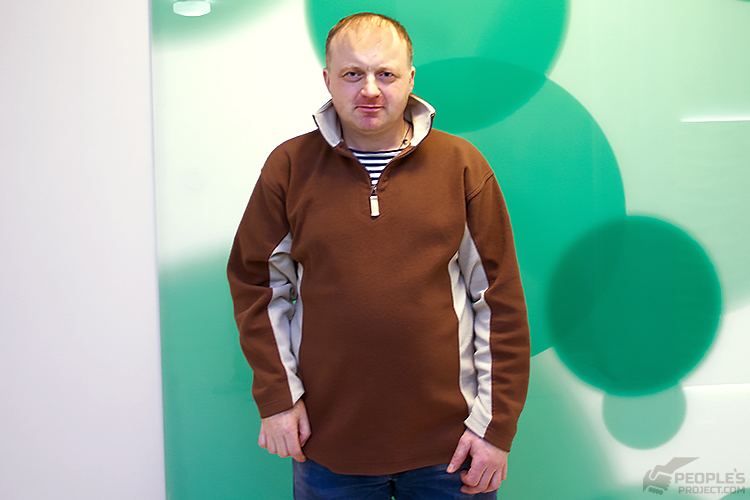 So Mr. Vasyl is now ready to start an active life! In his own words, he missed work a lot. If his arm was restored, he would have probably find appropriate work soon. "As soon as I grew up in the country, I am not afraid of any work. I am going to do everything I can", – the man says.
It is a pleasure to listen to his regular stories of success in household work: "I help my wife with planting and farming, as well as I'm in lots of other stuff in the household. Recently, I've made a swing, a big one for everyone to enjoy. Of course we do everything together with my wife and kids, still I was the commander there!" But in the picture Mr. Vasyl demonstrates, we can see he is actively engaged in the process of making as well.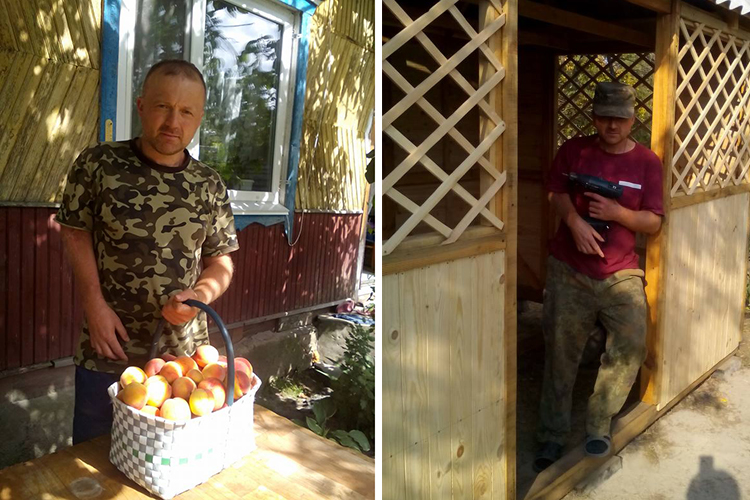 Proactive and hard-working, even able to use only one of his arms, the man succeeds in both his household matters and in entertaining outdoor activities for his family. But he admits that he misses his painting. While he manages to operate the drill with his left hand quite normally, still holding a brush with it and painting a landscape has still been a challenge for him. So Mr. Vasyl cannot wait for his right arm to het healed – there is so much beauty surrounding him that he feels he must embody it on canvass as soon as possible!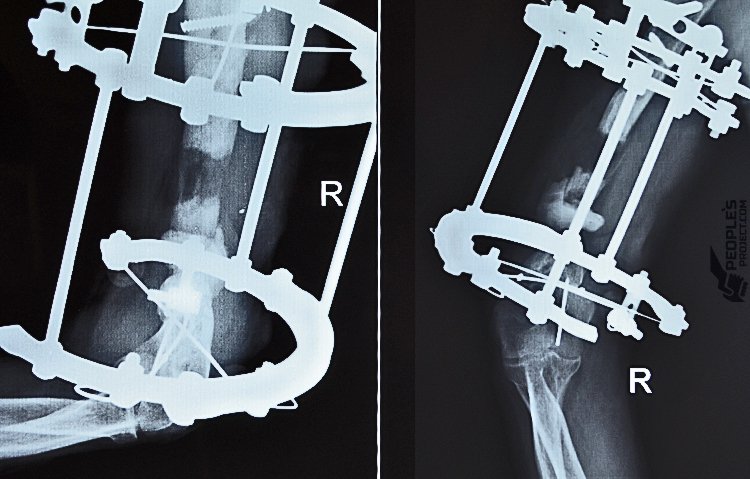 An X-ray from September of 2016. This was Mr. Vasyl's arm's condition he joined the Biotech with: a hole instead of the bone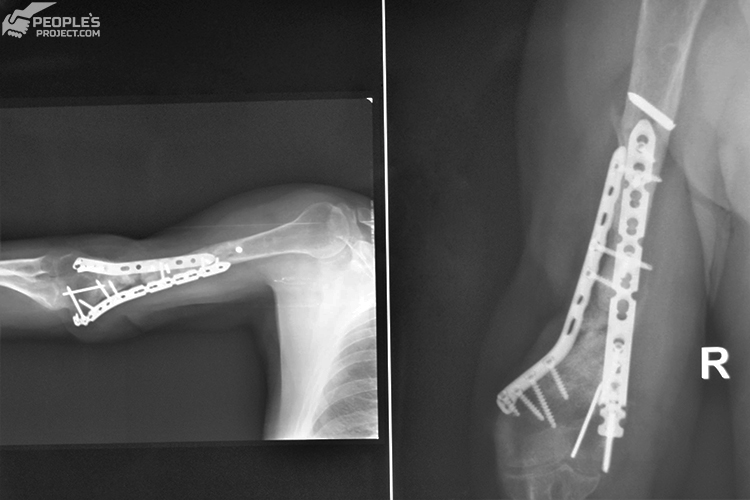 An X-ray of Mr. Vasyl's arm as of 2018. The difference is striking!
Well now Mr. Vasyl needs to load and train his arm gradually. New bone tissue is now being actively formed in the area of transplantation. Shortly, he will be able to live a complete active life. We say "Thank you" to all engaged in assisting our fighter to regain his well-being partially lost in the war. Every hryvnia donated by you in the Bioengineering Rehabilitation for Wounded project, proves effective in saving of fighters like Mr. Vasyl – of the wounded abandoned by state medicine. Please join our Project, dear friends, as we have more wounded defenders who desperately need our assistance and care!