Dear friends, according to the forecast the weather is going to worsen soon. It is fall according to calendar, so we can expect only a few warm days of the Indian summer in a while. To us, urban dwellers, this means we'll have to get our umbrellas and adjust our everyday clothes protecting us against cold and wet weather, to fit the conditions. Still for those who have been safeguarding our peaceful and quiet life in the forefront residing in field conditions for rather long periods of time, it works in a somewhat different way.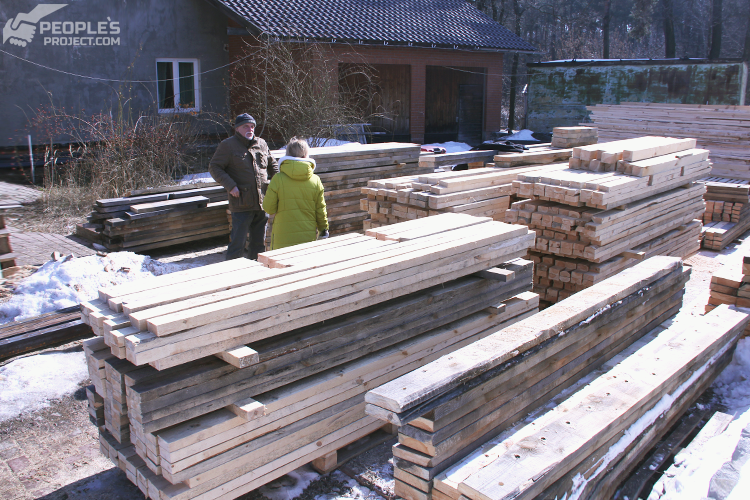 "Father" of field blindages Mr. Roman Kravz and raw materials for new shelters
For a few consecutive years the People's Project volunteer center has been taking care of the units standing in the frontline. In particular, we pay special attention to the matters of comfortable accommodation and proper protection of our fighters against shelling and bad weather. A independent project titled People's Blindage, serves this very purpose. Within it, we accumulate funds and friends of ours, the Kravzs family whose members are engineers and volunteers, assemble comfortable field blindages for our military.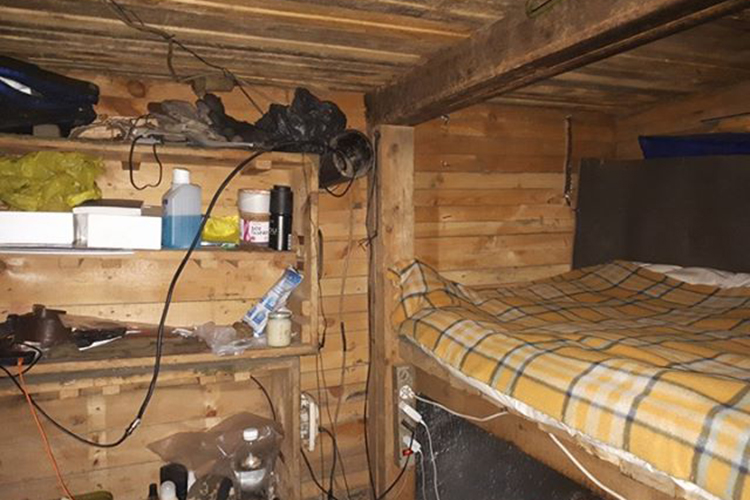 People's Blindage: an inside view
The structure of our blindage is a shelter made of wood and metal parts that has been improved following the field-tests. Among its main advantages there are the quickness of assemblage, high level of protection and high standards of comfort. To assemble the blindage one only needs to dig a hole and connect the parts of the structure which go together easily like in a kids' erector set. With proper extra mound and reinforcement from above (which is required anyway), this blindage can withstanding direct or close shelling thanks to the very wooden structure's springing properties that allow to dampen the power of explosion. And in a relatively peaceful time, a properly installed blindage can accommodate up to ten fighters in dry and comfort conditions, in contrast to a damp and cold trench.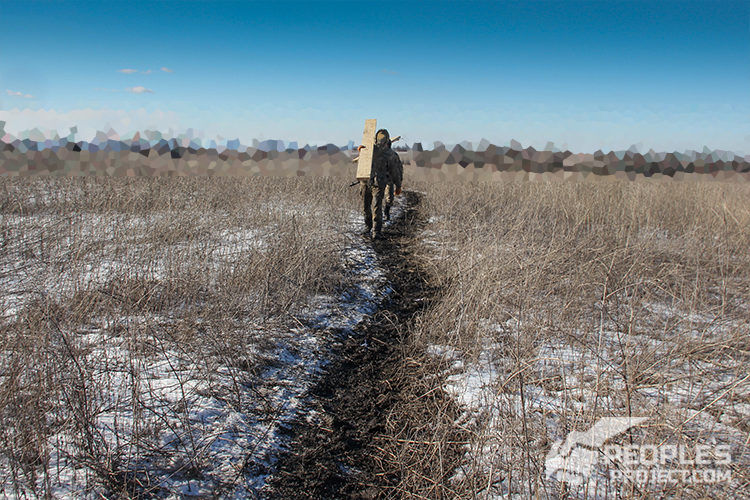 Marines undo the blindage to re-assemble it in close vicinity of the enemy's positions
For the time of the initiative's existence People's Project has already sent about 70 blindages to the forefront. Most of them are now installed in the hottest spots of the contact line, and some are hidden right in front of the terrorists' nose, close to the enemy's positions – these blindages were dug in by our brave marines. Naturally, this made the separs withdraw and move back. Today, even despite the positional character of the war. The frontline has been continuously moving to and fro, and the fighters have to equip new positions on the liberated territories. So it would be only logical to help them arrange safe and comfortable accommodation, don't you think? Dear friends, go participate in the project and contribute in it as much as together we can help save our fighters' lives!