Climb Mount Hoverla, run a marathon, live a normal life without any limitations. This is the usual routine of a man who defended Ukraine at the front and lost his leg in battle. Oleksiy Avanesyan, a participant in the social multimedia project "The Victors", has adapted to life with a new sports prosthesis – for its purchase and manufacturing, he collected money from all over the world.

This is his first moments on a sports prosthetic. In a few days Oleksiy will go out on this new prosthesis. In addition, he plans to actively use the new gift – to take part in sports competitions, in particular – in charity rallies to support his wounded brothers.
The social multimedia project "The Victors", was founded as joint initiative of TSN (channel 1+1) and the magazine Viva!, is dedicated to ATO veterans who have lost limbs as a result of hostilities, but have not lost their spirit. They did not descend into feelings of hopelessness. The next individual "Victor" will collect for for a sports prosthesis is Viktor Kardash. The guy in the past (and time will tell, maybe in the future) was a choreographer, now he is studying as a prosthetist. In order for his dreams of a more active life to become a reality, a new charity marathon will take place in October, we will outline this a little later. Two kilometers by wheelchair, crutches and prosthetics, wounded men and those with disabilities will covers the distance for other wounded defenders.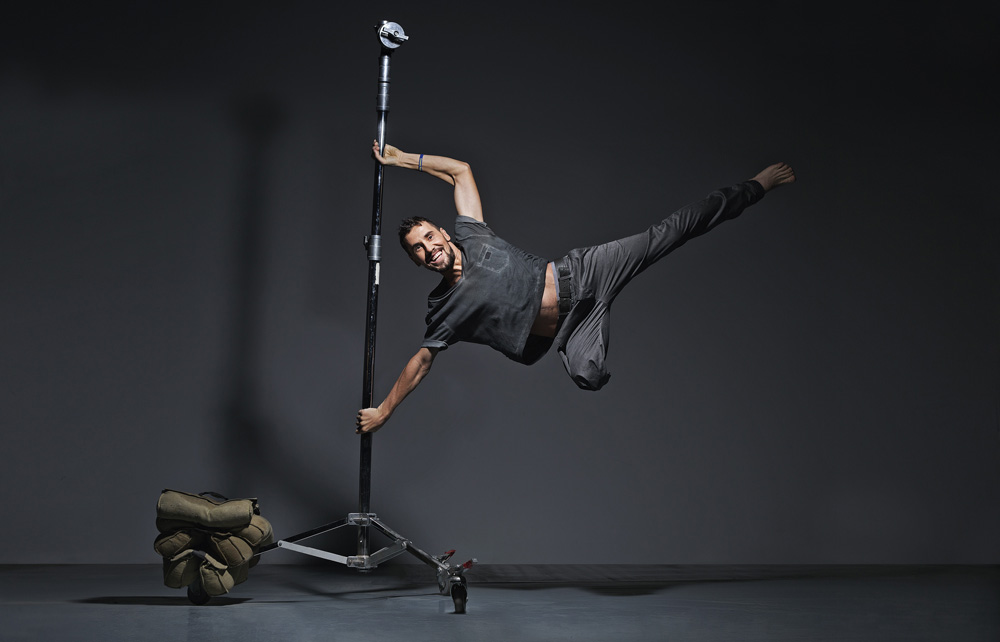 Victor Kardash's dream is collect the money in the fall
Now, with The People's Project involved, an active fundraising process is continuing at the initiative of Mykola Poltorak, a project participant who lost his leg in a hostile attack during a military operation. Mykola remains an active and energetic man via the use of a high-quality everyday prosthesis given to him by philanthropists. But running or engaging in some kind of physical activity on such a prosthetic –  is not advised, and the prosthesis can break. Nevertheless, in late June Mykola took part in the charity run – he covered two kilometers on his prosthetic.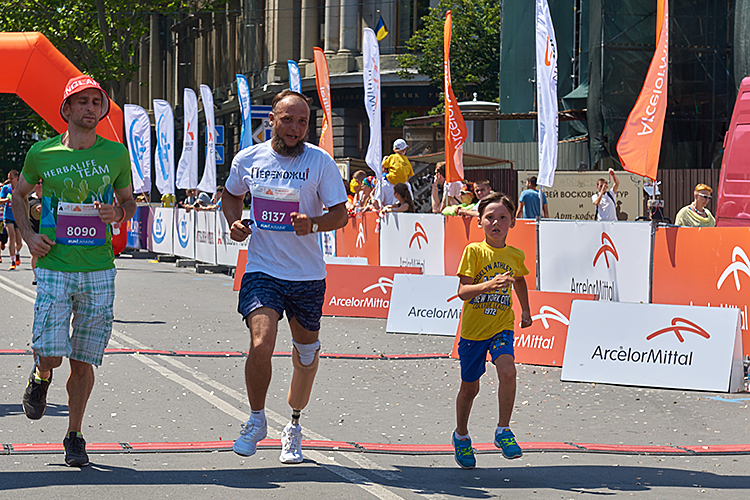 As part of The People's Project The Victors project, we plan to raise the necessary amount and purchase a modern sports prosthetic device for Mykola Poltorak. This will allow him to return to more active pursuits – he has even taken an interest in returning to his military service, which he would like to do in the future – even after serious injury.
For people living with prosthetics, sport means much more than for the able-bodied. This is not just a hobby, not just a fight against circumstances. Often, it is also a way to keep them in good physical shape, which is very important from the medical point of view for people without limbs. That is why we believe helping to Mykola Poltorak, and then other guys participating in the The Victors project, is a matter of honor. This is the least we can do to pay tribute to Ukraine's wounded defenders.