In Odesa, in the warehouses belonging to the 46th Joint Logistics Center of the AFU, deficiency of fuel has been recorded once again. Officials of the State Audit Service say that it was the new commander of unit who initiated the verification. He was appointed following the major scandalous incident related to loss of over 200 thousand tons of various kinds of fuel from Odesa warehouses.
As a consequence of the repeated physical verification, shortfall of another 31.5 tons of fuel worth 992.9 thousand hryvnias, has been revealed. In addition, the Center unjustifiably passed nearly 300 tons of fuel worth 9 million hryvnias, to other military units. All these facts took place within the period from the 1st of January to 31st of July, 2018, the State Audit Service reports.
May we remind you that investigation of the extensive misappropriations in the 46th Joint Logistics Center are being carried out by the military prosecutor's office of the Southern region of Ukraine. Following the preliminary audit, head of the center, colonel Yevhen Korol and head of the fuel warehouse of the 46th Joint Logistics Center, lieutenant colonel Andriy Mosunov have been disbarred (including loss of right to end-of-service allowance, retirement benefits and right to use ministerial healthcare services). Senior officer of the department of the AFU's Logistics Center lieutenant colonel Dmytro Izvarin was dismissed from military service due to professional incompetence; another two officers demoted.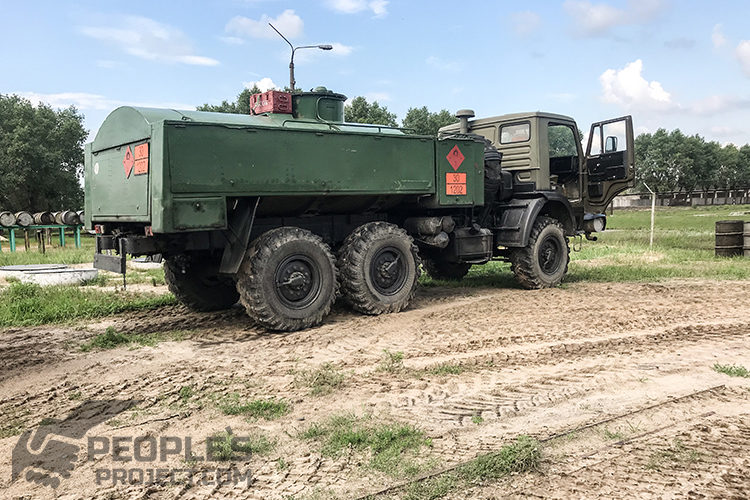 To prevent fuel misuse in the army, the volunteers of People's Project launched the Fuel Control project. Funds that we are going to raise together with you, will be directed onto implementation of precise fuel control system for the army. We have all reasons to believe that huge amounts of state property, particularly the army fuel, make a perfect ground for misuse and a bite for individual light-fingered people. That is why we took on the project aiming to improve the very approach to the entire system of fuel consumption recording in the Army.