Volodymyr, the Fighter with the 30th Mechanized Brigade who was saved from disability thanks to the Biotech project, is back to military service. The career officer got shrapnel injury on the 27th of July, 2015, during the capture of Savur-Mohyla. The veteran got under enemy artillery shelling, and his almost entire left side of the body sustained shrapnel injuries; the leg was the part that suffered the worst.
In conventional hospitals, doctors removed the shell fragments, still the crushed talus remained injured over a year. The fighter suffered from severe pain and was unable to move without being supported by a cane. Moreover, the defender was facing aseptic necrosis of the bone. It was volunteers who raised the funds necessary for his innovative treatment with application of cell technology within the Bioengineering Rehabilitation for Wounded project.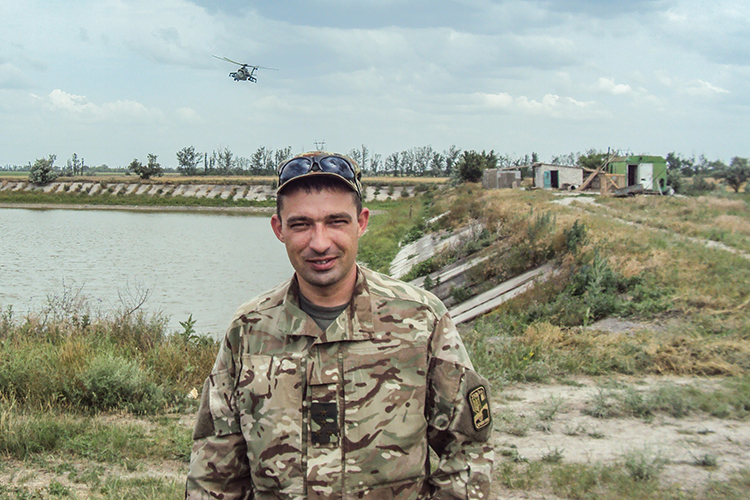 In September of 2015, medics took his biological materials. And on the 1st of December the fighter underwent the main surgery, during which the surgeons filled the defected area with 3D-gel with chips made of osteoplastic material and autologous stem cells. In month and a half following the main surgery the x-ray showed that new bone tissue started to amass in Volodymyr's foot. The talus has not only fused up but strengthened as well. In March of 2016 the veteran made his first confident steps.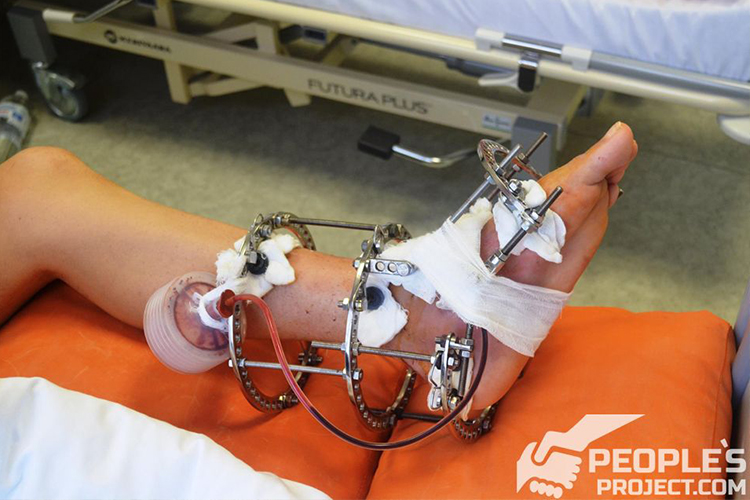 This is how Volodymyr's leg looked like following completion of the main stage of treatment
Now when full rehabilitation is over, Volodymyr went back to his familiar 30th Mechanized Brigade to continue serving his homeland. "The injury doesn't bother me anymore and allows to stay on the go. Today, I cannot believe I could have remained disabled. It was essential for me to come back to military service, as the war is on and my country needs to stay defended," – Volodymyr says.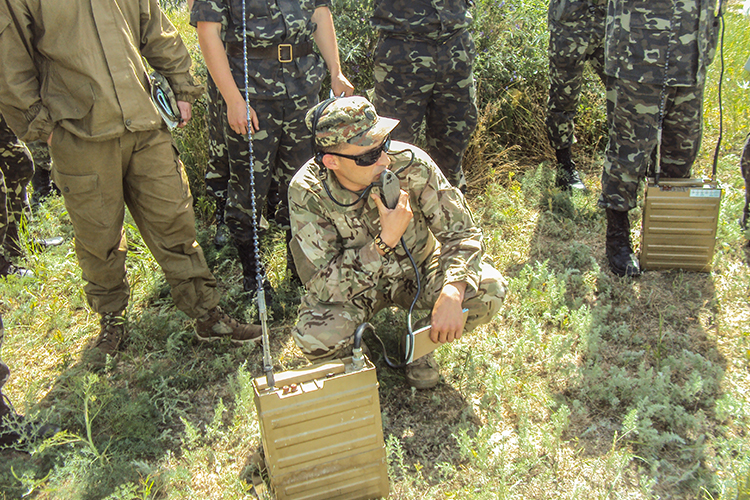 Shortly, the brave officer is going to be promoted – he will be granted the rank of major. In addition to his military service, Volodymyr is engaged in social activism – he is a member of the SUVI ATO organization providing legal assistance to veterans.