Dear friends, we would be glad to tell you good news like military records of a legendary sniper, or how our wounded fighters are being brought back to normal life thanks to application of unique medical technologies. Still today the news is rather disturbing. According to our military, there is another escalation in the frontline. It is not about large-scale combat actions or changes in general operative situation. But in certain sectors of the frontline the enemy has intensified their malicious gunfire which led to tragic outcome.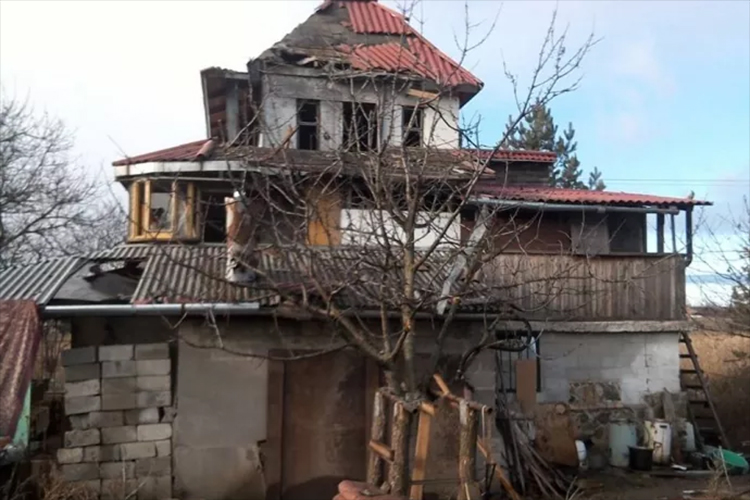 One of the houses in Vodiane hit by enemy mines
Unfortunate Vodiane has been hit another time. This is a small village near Mariupol located nearby the city defense line. Due to this closeness the village has been regularly hit at with the terrorists' mines, gunfire and grenades. But even under enemy shelling there are still a number of civilians living there. According to the latest report issued by The Joint Center for Control and Coordination (JCCC), last night peaceful households in Vodiane have been shelled with mortar fire. Artillery mines of a prohibited caliber brought heavy damage to a private household where there were people at the moment of shelling. Luckily, no one has been injured.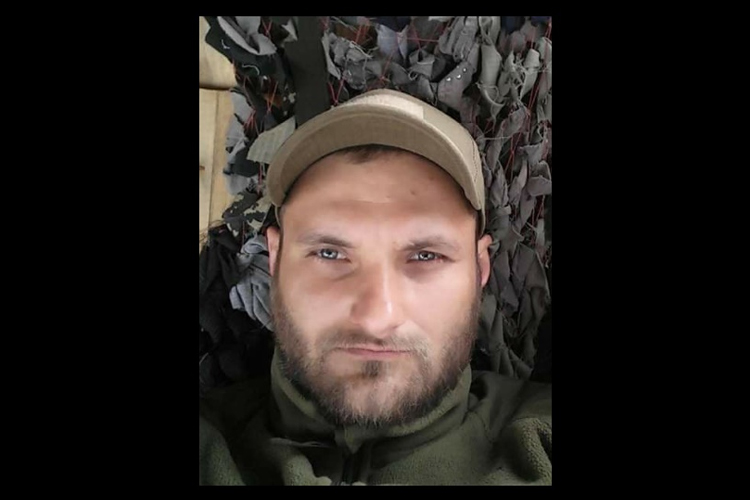 A fallen fighter, Andriy Pavlenko
It was very hot in the rest of sectors of the front as well. The terrorists deployed all types of weapons – the OSCE mission observers have registered as many as 366 explosions that have taken place during the last 24 hours. Near Avdiivka, as the result of enemy gunfire, a young fighter with the 25th Airborne Brigade Andriy Pavlenko was killed: the guy was hit by bullet of an enemy sniper. At Mechnykov hospital in Dnipro city, Ivan Dubey, a soldier with the 10th Mountain Assault Brigade, has passed away – the doctors fought for his life since the third of December when the guy had been injured by an enemy sniper bullet near Novozvanivka. Three more fighters got wounded and now are being treated in hospitals – particularly, one of the soldiers was injured near Shyrokyne under the shelling, another one stepped on an enemy stretch near Verkhniotoretske.
A fallen soldier, Ivan Dubey
Apart from this, for a few last days the terrorists have been carrying out rotation of their gangs in the frontline. Despite the ban on gunfire imposed by their commandment, one of the terrorist units tried to shell our positions with large caliber machine gun, having fired at their own comrades, a saboteur group, instead. Unfortunately, we do not possess any information on the number of killed and wounded terrorists so far.
---
The war is still on. And there are many ways to support our guys who are defending us in the forefront, as well as help them in their work. The People's Project Volunteer Center offers you a few efficient methods to assist our Army. In particular, there is a project titled «People's Blindage»: within this volunteer initiative we are raising funds and sending to the front prefabricated instant modules enabling our military of saving time while installing them, and prevent them from fire and cold. Within the «I Am Sniper» project, right away we are equipping the Special Forces sniper unit who actively work in the hot spots of the forefront, with necessary gear. In the «Rapid Response»: project, we accumulate money and buy all the needed equipment the fighters are applying for. Dear friends, the war is on, and our guys are dying for any of us. To support them in these hard times is our direct responsibility, as we can ensure our victory only working for it together.