Step by step, but the work is in progress! Of course, both we and demobilized veterans who initiated the «Urban sport. Troyeshchyna» project, hoped the basketball ground would be crowded with happy kids playing ball games, a bit earlier. But the guys decided to stick to the best standards, that is why they adhere to all formalities within the current legislation. Because of this the construction has been delayed a bit as certain bureaucratic moments do not allow to start it right now.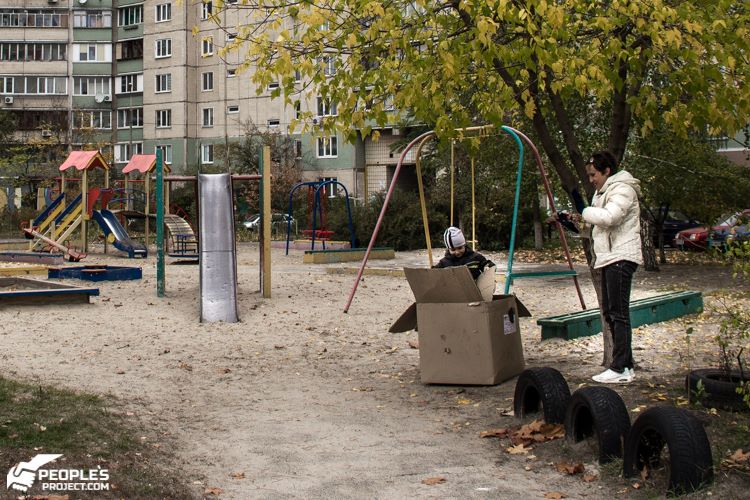 Local kids are playing with a carton box. Soon they will have an up-to-date sports playground for healthier activities
But! For the kids not to get disappointed while watching their outdated playground today, the initiators of the project installed a new ring for streetball. Ukraine's basketball federation supported the idea.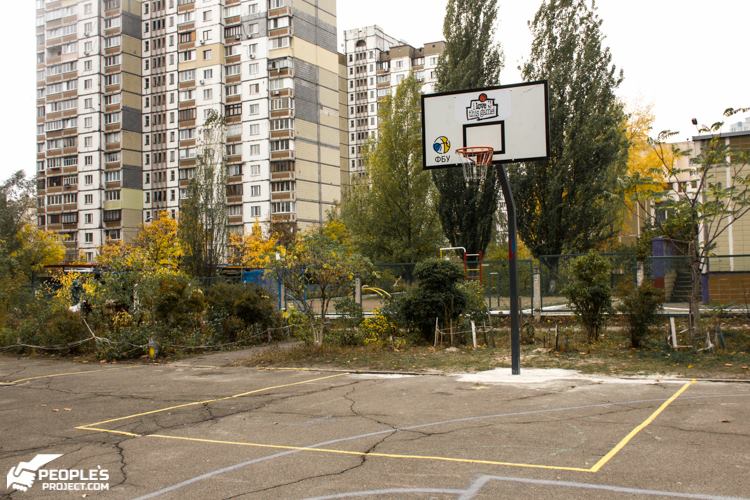 While we were inspecting the playground, kids aged from 6 to 13 years old, came up. They gathered in a distance and watched worriedly what these adults were going to do to their playground. But when they get to know it is going to be renovated, re-equipped with the latest sports gear, a brand new special surface not to hurt the legs; furnished with new climbing frames, chin-up bars and other interesting stuff… «Climbing fraaaames!!! – the boys do not even try to hide their amazement. – Real climbing frames and horizontal bars, like in the next yard?» – «Even cooler than theirs!» – Leonid Ostaltsev assures the kids.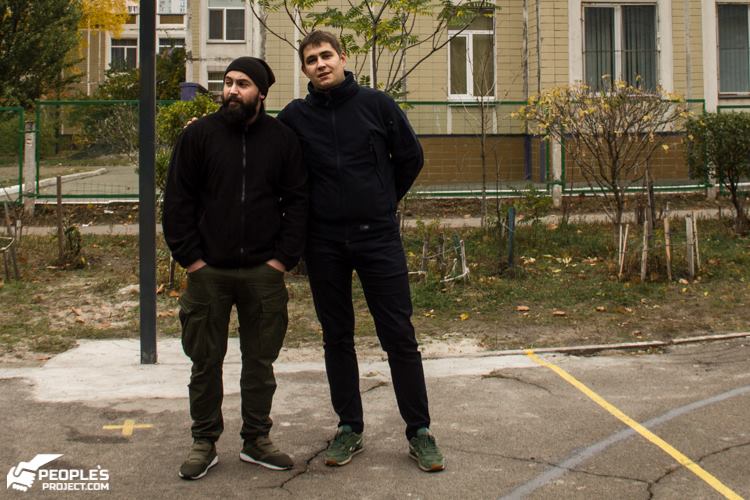 The mastermind behind the project, Leonid Ostaltsev, and its sponsor, Ihor Koloda, are local residents who used to play in this yard themselves, as kids
Suddenly, one of the boys takes out of his backpack a ball, a brand new one, as if it has just been waiting for the chance to be played with! Asks if he could throw it into the ring. Of course he can! As just for this reason the ring was installed here – for the kids to make the best of their leisure.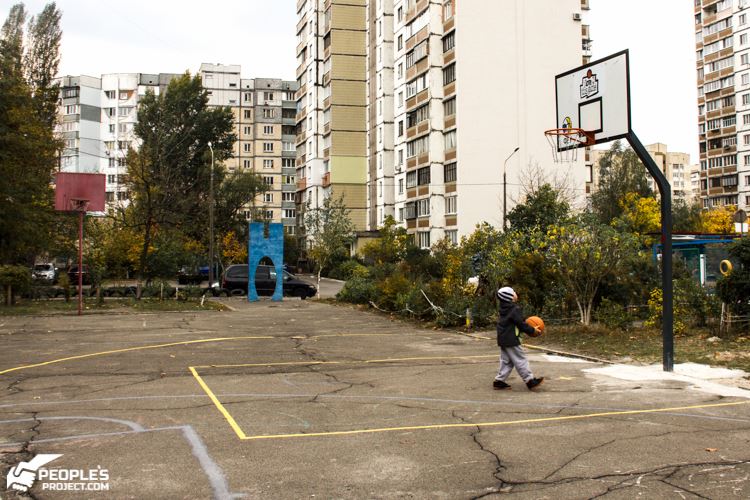 We left the children to play and went back to work. While the project's sponsors settle their issues with local authorities, we, the volunteers at People's Project, proceed with accumulating funds for new inventory, fence, surface for the playground etc. We believe together we can do much more than just one playground, for our kids.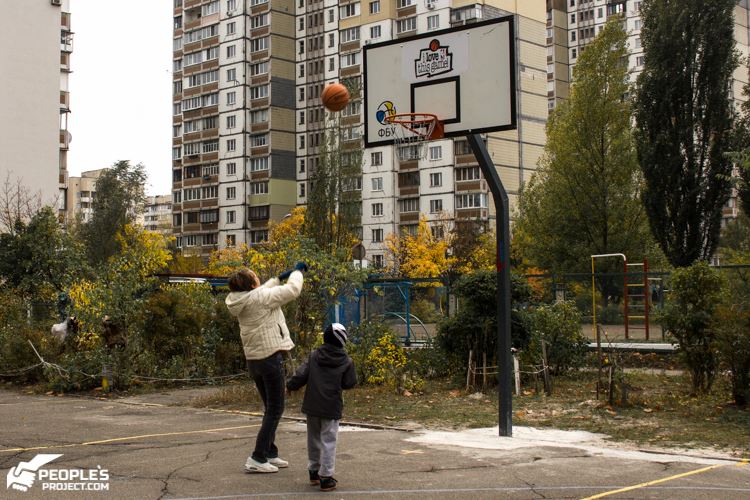 Let us remind that the ATO veterans with their own example prove the importance of this project for our youth. Demobilized fighters who started to run their own businesses on coming back from the war, namely Regata club, Cyborg massage, Veterano Coffee and Veterano Pizza – allocate a share of their income from selling "charity" products to the project's account. Join them! A big green button below is intended for doing good actions just like this one!