Good news everyone! No, he still cannot run on his own legs – not yet. But in the treatment of Volodymyr Ivanovych, one of the People's Project's most recent patients, there has been distinct, anticipated progress. The latest check-up showed that there emerged a newly grown bone formation in the area of his complicated fracture. Doctors call this "solid regenerate" by which we should understand that the process of healing of that complex fracture that refused to get healed for years, has begun thanks to application of cell technologies.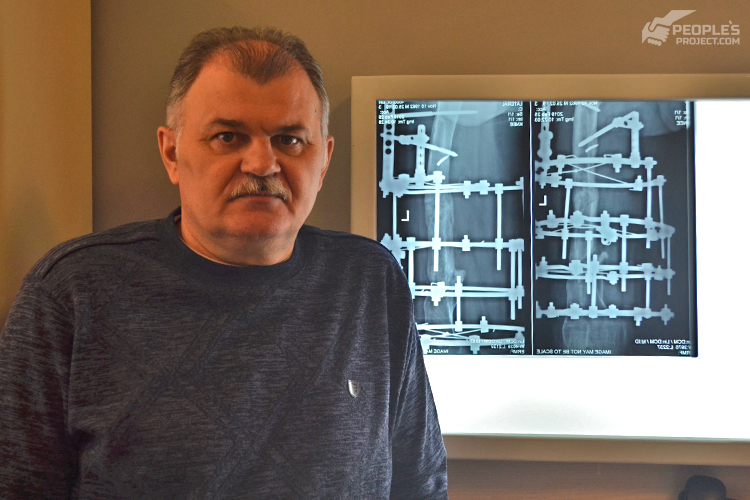 Volodymyr Ivanovych joined the Project with his leg totally destroyed. A while ago this brave officer had been ambushed by terrorists when he was defending his tank reserve brigade in Bakhmut (then Artemivsk). The officer's vehicle got under heavy fire on the part of terrorists, and several bullets hit him on the leg. Unless the timely help, he could have been already dead. The wounded officer was immediately evacuated to a hospital; later, months and years of traditional treatment aimed to fuse the smashed bone, followed. Still in vain: the fuse did not integrated, and a false joint was formed in the leg. It was only cell technology and your donations that gave Volodymyr Ivanovych hope for recovery.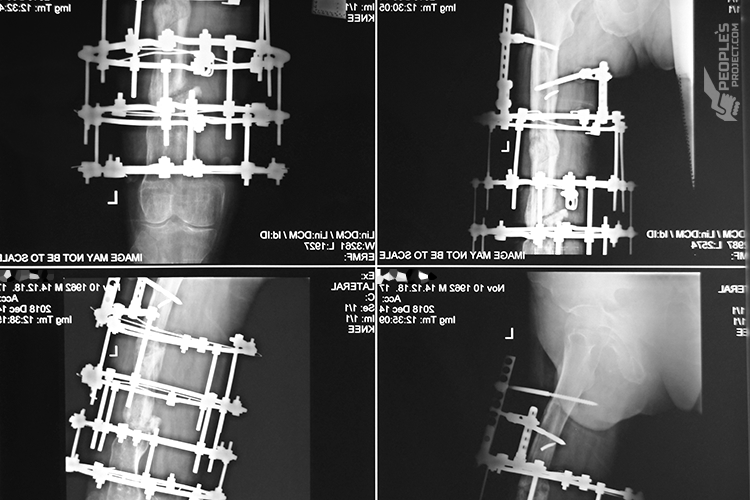 At the moment, doctors modified the Ilizarov apparatus that is fixing the bone, and now it is time for Volodymyr Ivanovych to train his leg to make it stronger and get it used to natural workload. The process of treatment and rehabilitation will continue until this brave man will be able to walk on his own two legs. At least, this is our shared the goal we share. This means we have to address to you once again seeking for your assistance. All further medical procedures require additional expenses which we can bear only at the account of your donations. Still, we cannot leave our patient alone halfway: that why we urge you to join in. Each hryvnia of your kind contributions means an act of gratitude toward the officer who stood up to defend us at the cost of his own well-being and health. Dear friends, please do not leave him face his troubles on his own!