According to the latest report from the NSDC, the enemy is focusing its attention on Mariupol. The intensity of attacks are increasing. Enemy forces concentrate on the border and its approaches. A few days ago ammunition was falling even on residential suburbs. Soldiers on the front line say the same: the enemy "probe" the defense, shell Ukraine's positions and residential areas and permanently deploy sabotage groups. Whats next?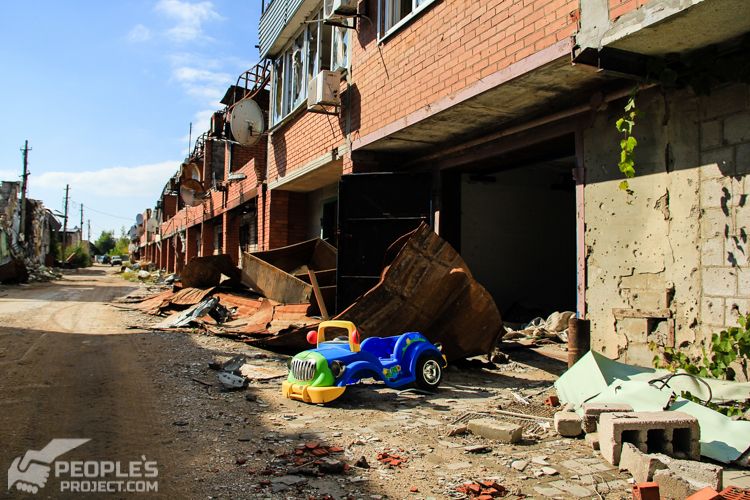 Surroundings of Mariupol: people lived here recently. Now there is only wasteland and ruins
Only during the last week the aggressor fired on Ukraine's defense and territories in total of more than 3000 mines and shells. The NSDC Secretary Oleksandr Turchynov pointed out: "The largest number of provocations and intensity of attacks take place in the areas of ​​Maryinka, Krasnogorivka, Vodyanogo and Shyrokinoho. Even during the negotiations in the Normandy Format attacks on Ukrainian positions by the Russian aggressor did not stop". And it is exactly those positions that Ukraine's Marines defend, the same guys who we help as part of the Mariupol Defenders project.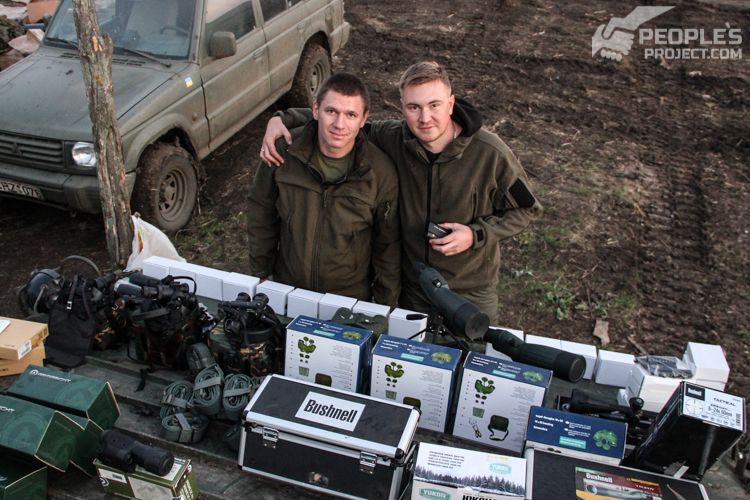 Volunteers Serg Marko and Maksim Ryabokon' unload aid for marines
Speaking more specifically about the threat, our fellow volunteer Serg Marko. According to Serg, the enemy in every way tried to disrupt the process of rotation on еach of the fortified settlements on the front. The volunteer who saw everything with his own eyes says: "Massive attacks on the positions of marines, infantry, paratroopers and the DRG in disguise. Rotation took place in the sector and separatists were completely against it. It was hot in there. Some positions were rotated during the night. Part of the fighters walked by foot and SUVs came quickly and unloaded equipment, personal belongings and ammunition along with guns. Distance to enemy positions – 1.5 km. You can imagine imagine how rotation took place on IFP  (Interim fire points – ed.)".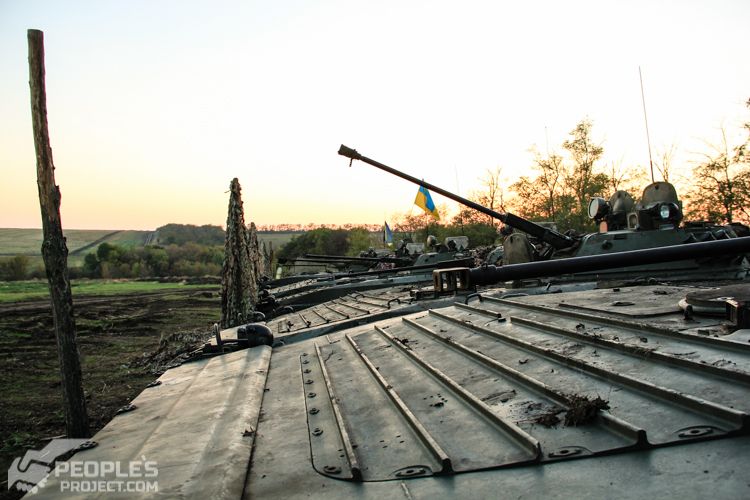 Marine's armored machinery protecting the borders of Mariupol
These are all occurring during "truce." And this is the "quiet mode" proposed by the "Minsk agreements". The Marines under the command of the legendary Vadym Sukharevskiy, who made an emotional appeal to all "Givi's" and others like him. Once again we remind you: at every possible opportunity this type trash will be used as fertilizer for Ukrainian land.
To help these courageous people we need you. Because by your donations we continue to buy much-needed  equipment and ammunition for the Marines. We recently delivered to the front more equipment and vehicles, and are preparing to another delivery.
This is not the end. Defending Ukraine's borders in the Mariupol area is one of the most important strategic tasks today. Get involved to help our military, support the project Mariupol Defenders to protect Ukraine, we can together.