Good news. The primary treatment stage of 80th Brigade soldier Dmytro is complete. Like all the other fighters enrolled in the Bioengineering Rehabilitation for Wounded project, Dmytro was treated using cellular technology. Now the soldier has been released and he will go home to recover his strength.
His main stage of treatment was conducted in the second half of March 2016. Throughout this time, ilaya Medical Company doctors performed a resection and extension of the femur and applied gel with 3D-chips of osteoplastic material and autologous stem cells to restore the femur's natural length.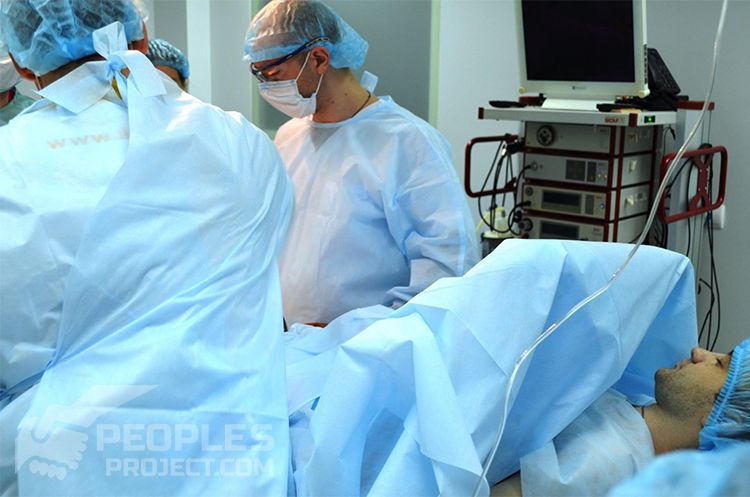 The first control examination and X-ray is scheduled for May. So, we are expecting good results and a faster recovery.
For 25-year-old Dmytro treatment in the project was his only chance to avoid permanent disability. He was enrolled in the winter of 2015 with the diagnosis, as a consequence of a gunshot wound of the left hip, of femoral shortening of up to 3.5 cm. In addition to dysfunction of the limb and permanent back pain, the problem eventually would lead to curvature of the spine.
Fortunately, thanks to the support of people the 317,698 UAH needed for the treatment was collected in a relatively short period of time. One third of the funds collected were collected from volunteer fighters, "Ruyevit" Foundation members and other concerned people from the cities of Dubrovytsia and Rivne.
The remainder was raised via The People's Project.
---
While Dmytro's time in the project is coming to its conclusion, Vitaliy – a soldier with the 28 Separate Mechanized Brigade – has only begun. Ahead of him lies many visits to the clinic and procedures. And most importantly he has the perspective and hope for a full recovery. Now Vitaliy is recovering after the first stage of treatment.
On April 1 he underwent an operation for the sampling of cellular material from the osteotomy of the tibia and the installation of a device on the foot and lower leg bones to correct them to their natural position. Soon the fighter will go home and return to the medical center in May and June for the next stage of treatment.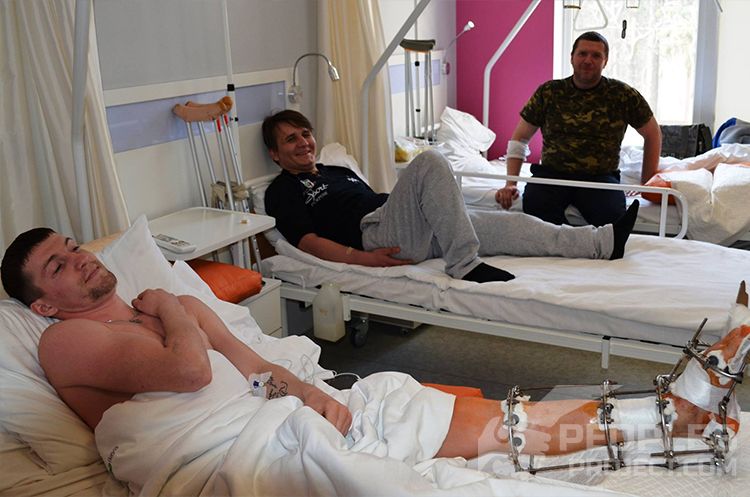 Vitaliy participated in ATO from the start. He was wounded in Savur-Mohyla in August 2014. Like many fighters before being enrolled in the Bioengineering Rehabilitation for Wounded project, he was treated at other institutions and underwent many operations. As a result, the 26-year-old is listed as having a group 3 disability, persistent pain and physical limitations.
To return to a healthy life, as well as with the care of ilaya physicians, Vitaliy needs your support. Fund raising for his treatment continues.