These men – these heroes are now dreaming of the opportunity to walk without the aid of crutches. The threat of amputation and disability has been eliminated thanks to the latest in stem cell medical technology as part of the Bioengineering Rehabilitation for Wounded project.
Wounded soldier, Oleksandr has been discharged after the main stage of reconstructive and restorative treatment of his nonunion fracture of the tibia.
After the Christmas holidays another X-ray will be taken to monitor Oleksandr's progress.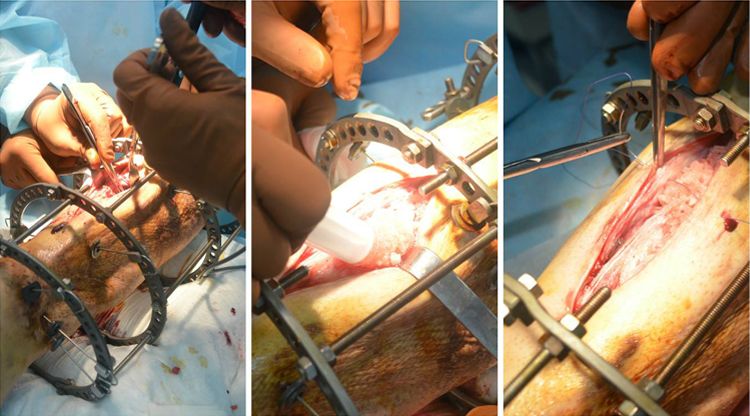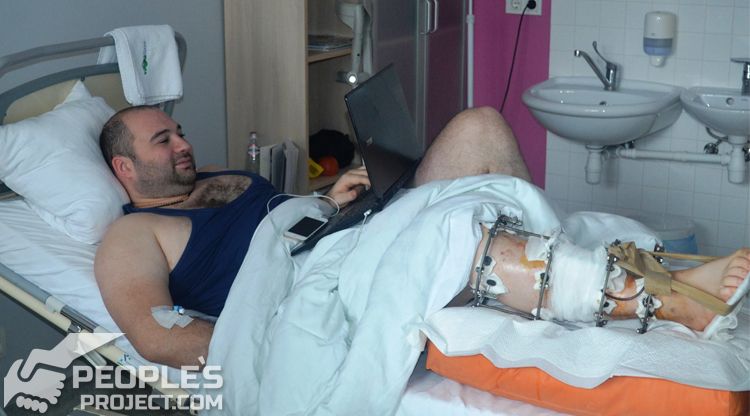 ---
Four months after primary surgery, Ivan, a soldier wounded during battle near the village of Zelenopillya, had a second X-ray taken.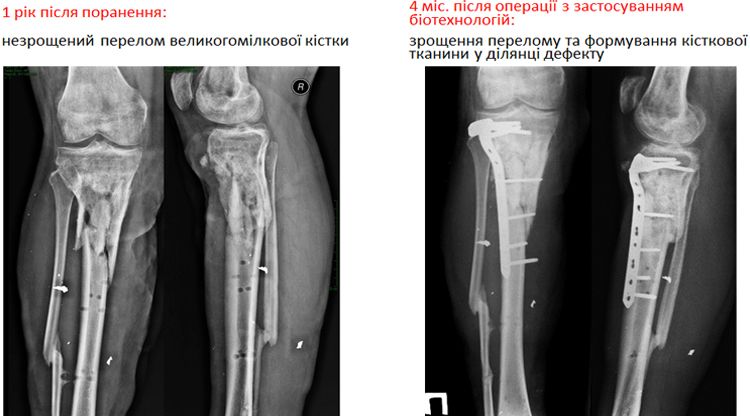 Doctors ascertain the continuation of active processes of bone formation at the site of the tibia defect. The fighter now walks unaided, and is redeveloping leg muscle tone.
However, Ivan periodically is affected by small soft tissue infections in his leg. According to doctors, this process can not be avoided, but eventually will end. Regarding the state of the bones – the rate of recovery surprised even his primary physician. At the beginning of next year the removal of the plate in Ivan's leg is planned.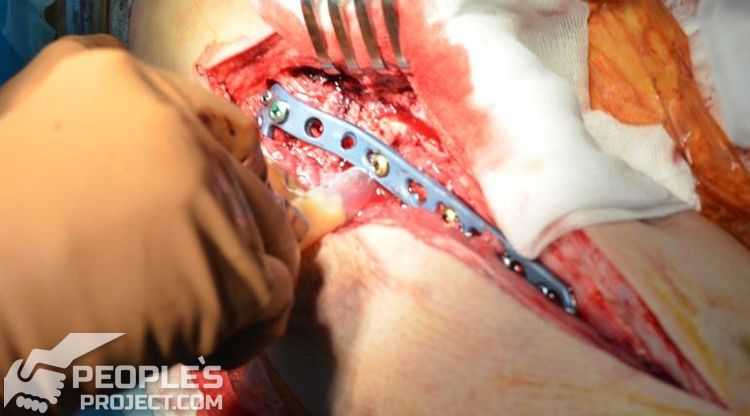 ---
Vitaliy, a"Cyborg" from the 93rd Brigade Vitaliy, who was threatened with disability through shortening of his legs and due to persistent purulent necrotic processes –  even amputation – has returned home to recover after his primary treatment stage. On November 21, he underwent surgery for the replacement of the defect to the middle third of his left tibia using blocks of 3D-gel osteoplastic chip material and autologous stem cells.
We wish Vitaliy a speedy recovery!