How Oleksandr's treatment is progressing:
Wounded: Oleksandr, 31, a volunteer fighter, wounded in Mariupol.
Wound: Right leg: implications of a gunshot wound to his shin, needs complete tibia bone regeneration after 8 cm loss.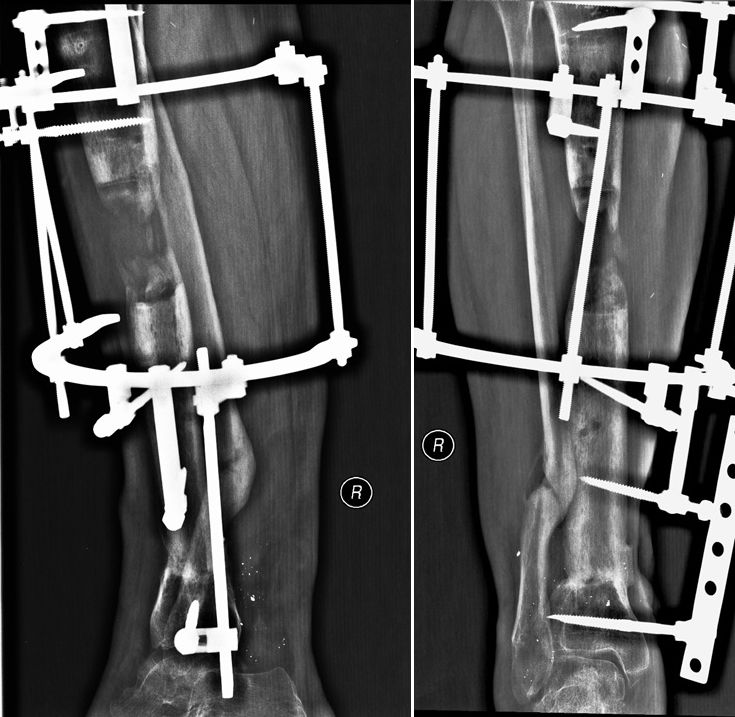 The soldier has been treated by conventional methods for 1 year 4 months, but his leg remains without function and his lengthy-time wearing and external fixation device has led to inflammation of the soft tissues. Further progress of the effects of the injury can lead to osteomyelitis, other complications, or even amputation. Stem cell technology will help to quickly to restore bone and put the soldier literally back on his feet.
More information about the wounded:
Oleksandr, a volunteer who took part in the liberation of Mariupol from separatists with the battalion "Azov".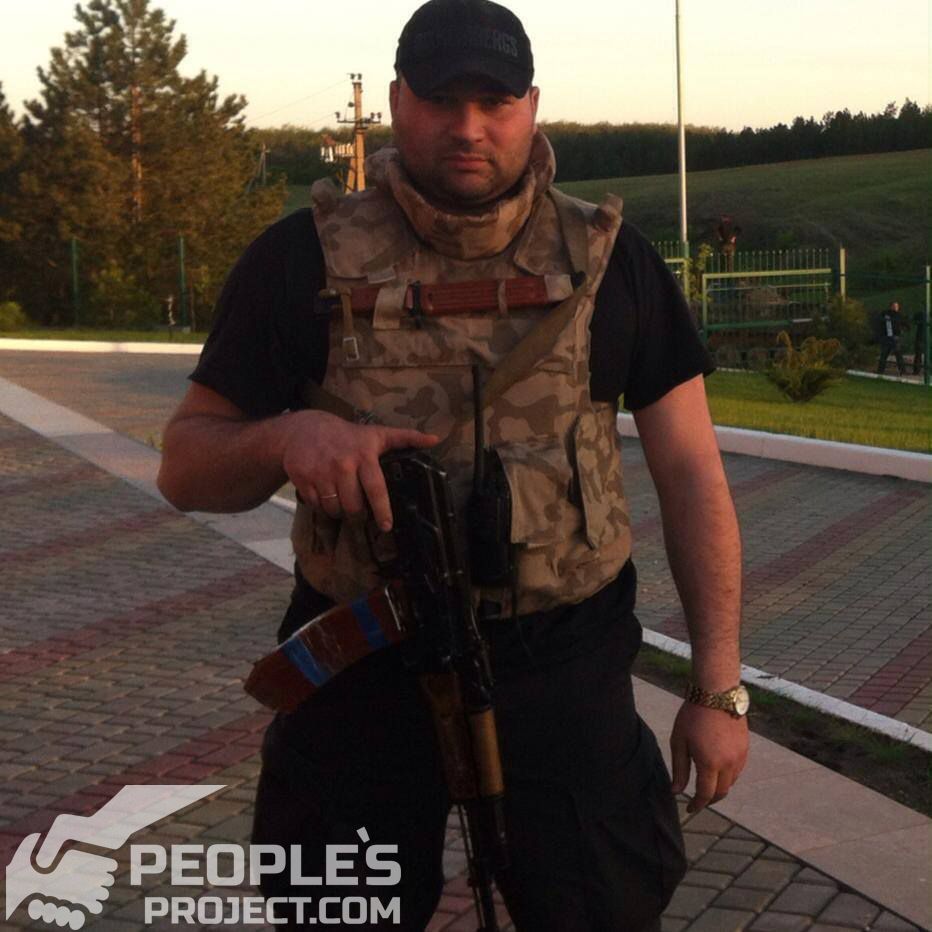 Oleksandr was injured May 9, 2014 – that day the fighters of "Azov" purged the administrative institutions of the city from insurgents. During the storming of a local police precinct an enemy sniper shot Oleksandr in the leg. The wounded soldier was sent for traeatment to Dnipropetrovsk, and then, later, to a hospital in Germany.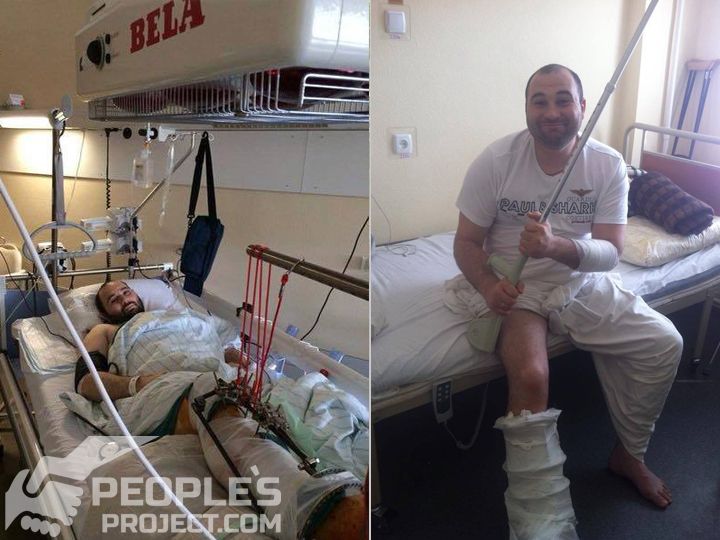 After a few months of treatment, the hero returned to Ukraine and continued treatment in the Kyiv hospitals, however restoration of the tibia still has not happened and the amount of surgeries Oleksandr has undergone now exceeds 20.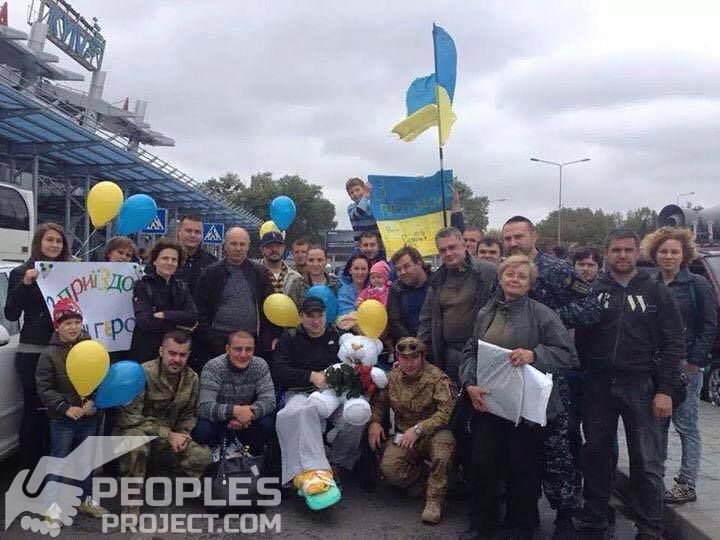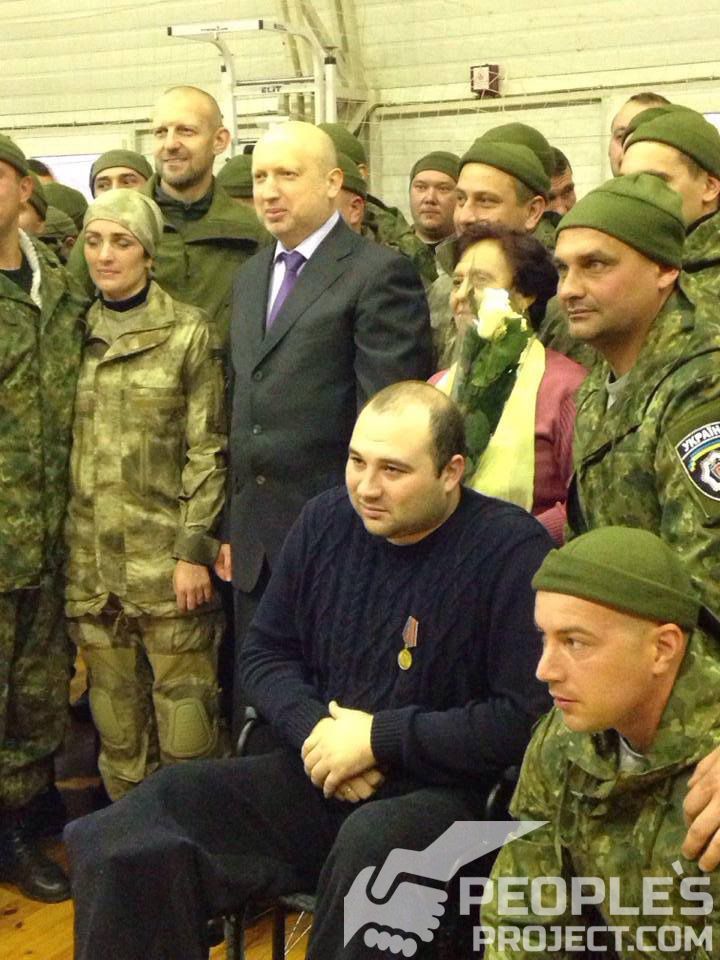 When Oleksandr turned to the Bioengineering Rehabilitation for Wounded project, his leg had become severe inflammed, so the doctors at iLaya Medical Center immediately removed the device, even before funds for his treatment had been raised. Every day he experiences bone inflammation the risk of osteomyelitis increases, which could lead to long and difficult treatment.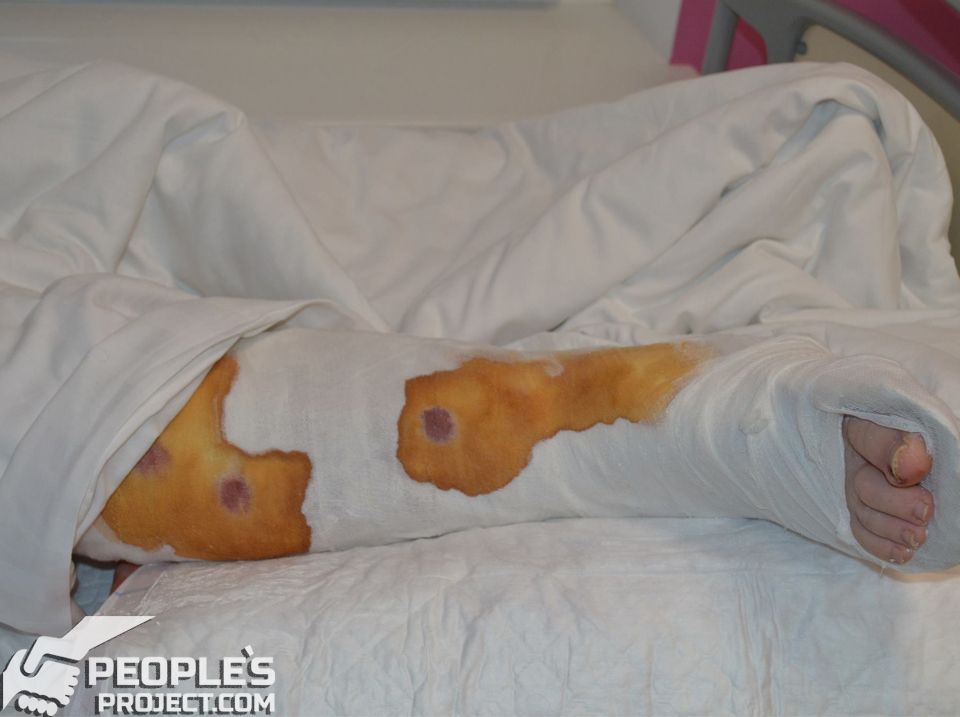 Oleksandr joined the ATO at the beginning of the tumultuous spring of 2014. First in Berdiansk defending against separatist rallies, then later in Mariupol. Oleksandr says that immediately after the events in Crimean he gathered friends and without hesitation they all went to the East.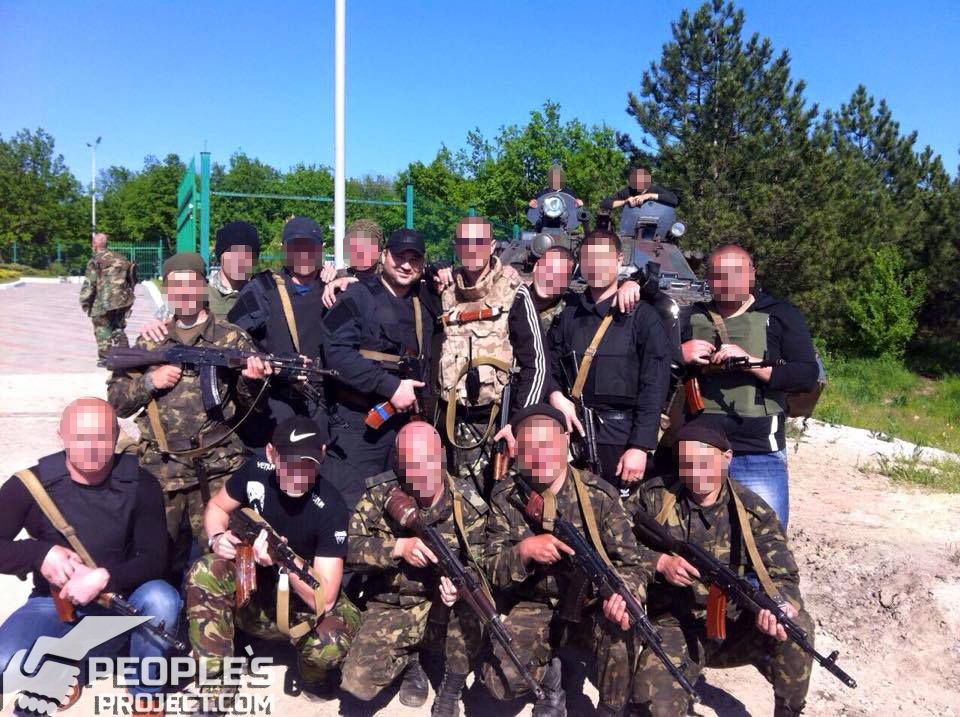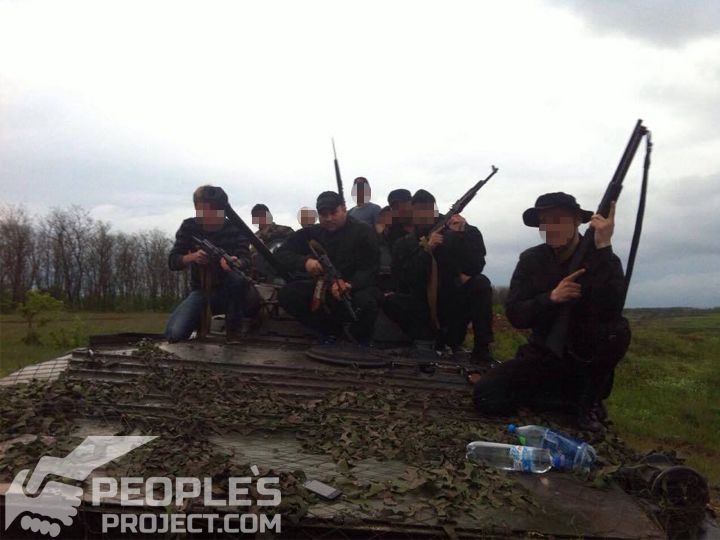 Oleksandr, a Kyiv native, actively participated in the mobile Euromaidan movement – Automaidan – from its beginning in 2013 and has not changed his stance to make Ukraine better, even with his leg injuries. His civic position is fully supported by his wife Olena and the couple's now 2-year-old daughter was born in the midst of the upheaval. His family gave him some hope when he was in despair for some time during his treatment, and had almost become reconciled with a life of disability. Now with our support Oleksandr, has greater hope and it is our hope he will recover soon!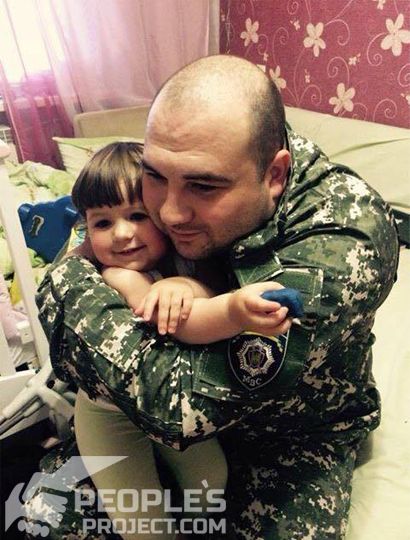 Required treatment:
Reconstructive-restorative treatment of lower leg injury in two stages, which will help restore function.
Itemized costs of diagnosis and treatment:
The updated cost of treatment. The clinic was able to reduce the costs required to treat the fighter. Remaining funds will be transferred to another wounded.
• Examination and consultation with specialists (orthopedics, bio-technology specialists): 11 205 UAH
• Fencing of fibula fragments and bone marrow (discount 40%): 15 120 UAH
• Preparation of cell-tissue material in bio-laboratory (discount 54%): 64 000 UAH
• Surgical treatment of tibia (discount 40%): 108 072 UAH
Budget update:
Now Oleksander's bone is restored. However, due to the significant bone defect and the displacement of the bone axis during prolonged extraction, even before the use of biotechnology, the bone was restored somewhat deformed. To eliminate this defect and align the bone, Oleksander had to undergo an additional corrective surgery with the use the Ilizarov apparatus. The cost of this procedures and surgeries amounted to 74 756 UAH.
Cost of treatment (including medical center 44% discount): 273 153 UAH