Oleksandr, a fighter in the 30th Brigade has returned home after his first phase of treatment as a consequence of blast injuries to his left foot.
Last week, doctors performed a procedure for the sampling of cellular material and fitted the foot with a device for the gradual movement of the metatarsus bones to their natural position.
For about a month-and-a-half Oleksandr was waiting in the clinic to begin the next phase of treatment. We all wish the soldier a speedy recovery.
Oleksandr was wounded near Lutuhyne in August 2014. In his foot the tarsus bones have shifted, which makes his foot deformed. The soldier feels pain when walking. Every day after lunch his leg would swell and the pain would increase. The soldier could not walk without the aid of a stick. This situation lasted for about a year. Now, with your help, he has a chance to return to a normal life.
More on Oleksandr's wound and treatment history here.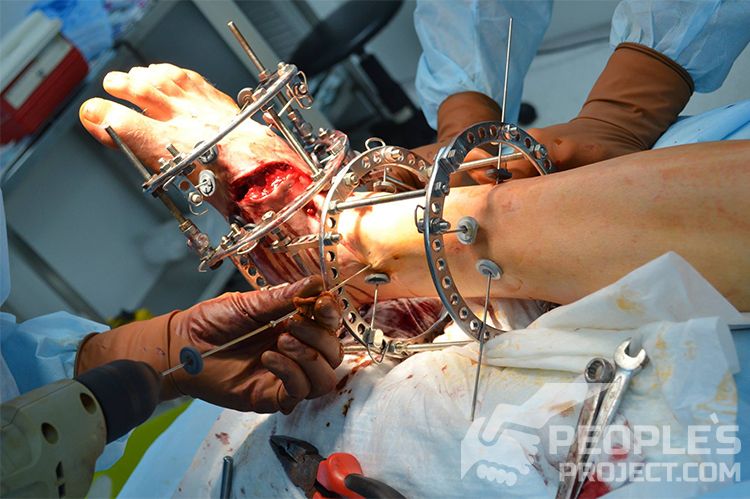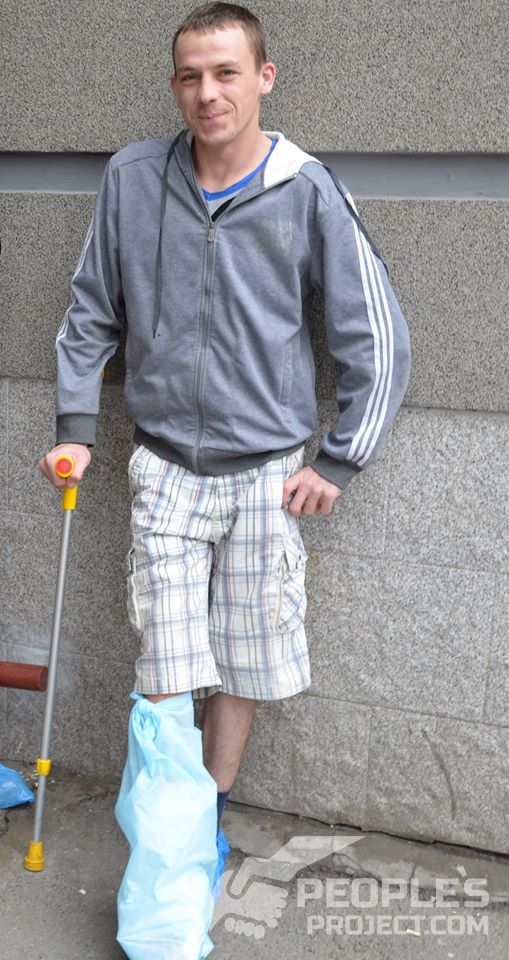 You can help to support other wounded soldiers.