The All-Ukrainian Volunteer Center People's Project initiates a new charity project titled "Right to Land". Its purpose lies in practical legal support of the ATO veterans in formalizing ownership right to free land guaranteed by the state.
According to the volunteers' intent, a professional lawyer will assist the ATO veterans in the land-titling process and processing of their applications to corresponding institutions. Since it is the preparatory stage of land-titling that shows the highest level of claimants' dropout caused by formal pretext owing to bureaucratic hindrances as well as some dishonest officers who cares about the veterans least. Within the project, funds will be raised for this very purpose, – to pay for work of an independent lawyer, for the veterans to get support free of charge.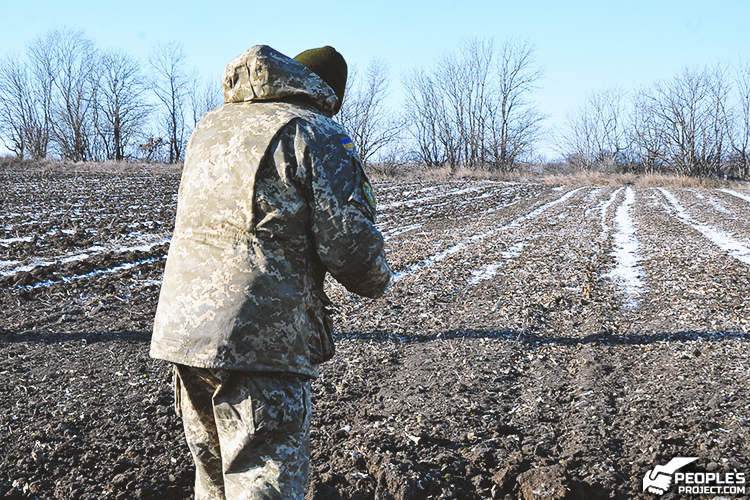 Practical side of the project has been eagerly supported by vets' associations: the NGO titled "Kulchytskiy Battalion Veterans' Union" joined the volunteers as early as at the discussion stage. According to the NGO's leaders, almost 400 veterans who, for various reasons, cannot realize their right to land guaranteed by the state, now need qualified legal assistance. Later, other veterans' unions expressed their wish to join in realization of the project – the full list of participants is to be published soon. You will agree that it is much easier and effective to hire a lawyer who will handle all veterans' cases than to pay for each particular case to different legal advisers. The NGO's members promise to actively support the initiative – according to their commitment, they will handle all preparatory work and qualifications to ensure enrollment of the veterans who really need assistance, and omission of pseudo veterans, fraudsters or developers' lobbyists.
In our turn we, the volunteers at People's Project, are encouraging all sympathetic people who have always been supportive to our initiatives. Dear friends, we have to prove helpful for our fighters once again. Be sure that our army veterans will do their best purging any cheater or scoundrel from the list. To be useful, we need to provide the least thing, instead of spending hours in bureaucratic receptions, prolonged court hearings, or storming administrative offices, – luckily we have to support those who knows how to do paperwork properly and ready to help our veterans, financially. Join in: let's thank our defenders as much as we can!