Dear friends, good news. You responded to our request for "the completing spurt" so enthusiastically that your latest generous donations have completely satisfied the need. Therefore, we have actually achieved The Victors project's goal and collected the necessary sum in full!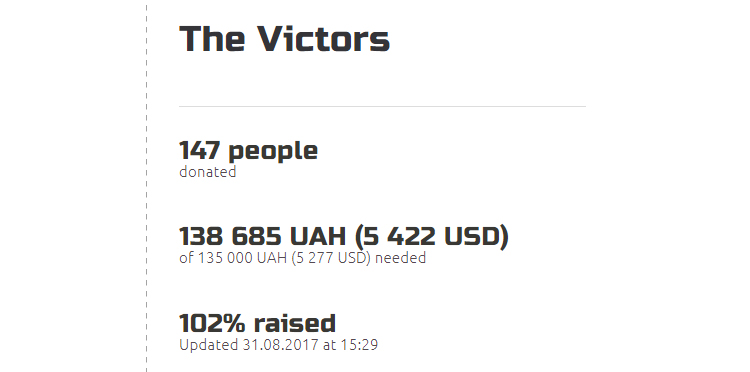 For this amount of money, namely 135,000 UAH, craftsmen will partly manufacture and partly assemble an innovative sporting running prosthesis for the ATO veteran Mykola Poltorak. An Odesa resident, a proactive and passionate patriot, a father of four lovely kids and just a good kind-hearted guy, Mykola had lost his leg in the course of a military operation in the ATO zone. Athletic running has been Mykola's favorite activity since he joined the Army; moreover, it can make the best way for him to keep fit even after the injury. Yes, the man already owns an ordinary everyday prosthesis, and he can even run on it if necessary. Still if misuse the present prosthesis and misapply it subjecting to constant overloads, this will result in highly negative consequences for Mykola's health and lead to inevitable breakage of the prosthesis soon.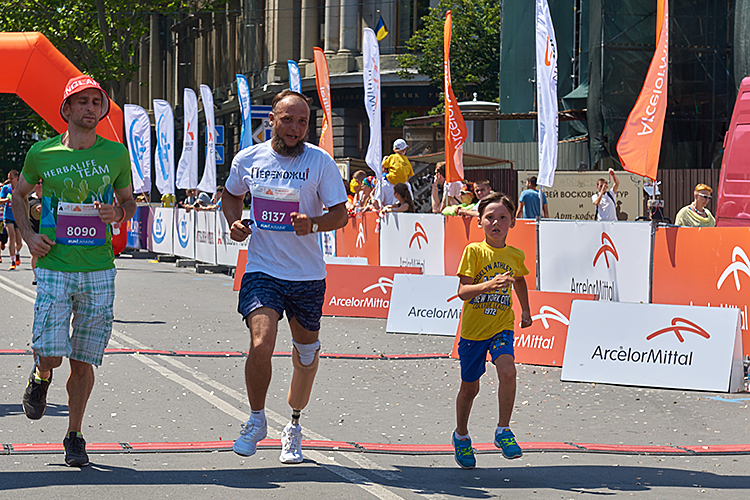 Following his aspiration, even using an ordinary walking prosthesis Mykola participates a charity running event. 
To provide Mykola with an appropriate prosthesis for running, we, volunteers at People's Project, joined a global social multimedia project named The Victors which had been conjointly initiated by TSN (1+1 channel) and Viva! magazine. An individual mission under the same title, The Victors, initiated by People's Project, was aimed at collecting the necessary sum to pay for making a custom running prosthesis for the ATO hero. And together with you we have succeeded. Friends, we are grateful for your generosity so much!
Meanwhile, the hero himself is not wasting time. Last Sunday Mykola Poltorak together with his comrades in the project, Oleksandr Shvetsov, Victor Kardash, Oleksandr Chalapchiy and Ruslan Muraiev participated the MVS Triumph tournament that took place in Odesa. The competition is aimed at promotion of cross-fit as a sporting system that can make a prospective official discipline for professional training and exercising of soldiers. Mykola and his son took the third place in the contest for the athletes with prostheses, even despite the man's totally anti-sportive footwear;) The athletes were warmly met by the audience; everybody felt captivated by truly limitless strength of the spirit these courageous and gutsy guys demonstrated.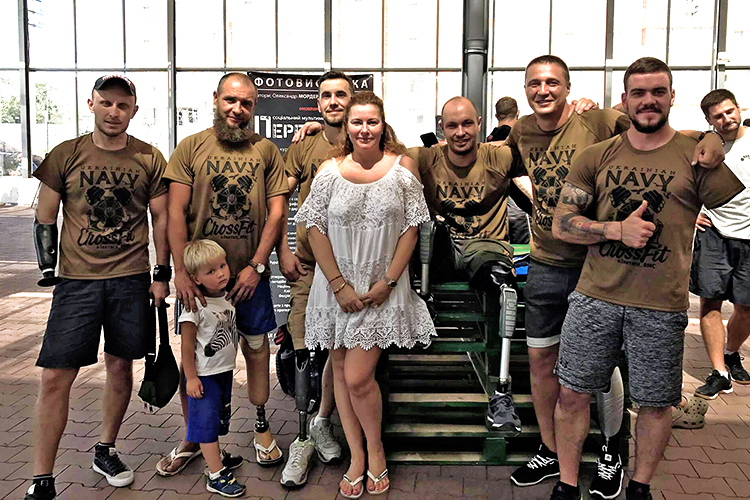 At the present stage we, the volunteers of  People's Project, are transferring the raised funds to the accounts of the project's coordinators, The Warrior's Heart charity organization. In their turn, they will carry out all organizational procedures related to manufacturing of the prosthesis and Mykola's further training on its correct application and usage.
Meanwhile, considering both your heartfelt interest and our veterans' urgent needs, on reflection we have agreed not to finish the project. The war is still raging, and not every hero who needs functionary prostheses allowing to live without any limitations, possesses these yet. So eventually we decided to continue fundraising for another veteran. We will tell you about his personality and needs in detail a bit later.
Our report system is entirely automated and public. Each your donation (as well as every hryvnya's transfer details) can be easily tracked online. Please see a detailed report of The Victors project.