Hey-hey, our "sabres" are zinging, mowing down our enemies like weed. It is about automatic machine gun turrets from the volunteer project under the same name. Only a couple of days ago Maxym Ryabokon revealed a little military secret having showed selected pictures of a turret set up on regular positions near Avdiivka. Some time ago the volunteers at People's Project spent a substantial amount of money on development of these liquidation devices. For today, all expenditures proved to be justified up to the last penny: two similar turrets have been already confirming their effectiveness in holding defense in the hottest spots on the front, for quite a long time. 
Now the two turret's paths diverge. The first of them has been directed to a new location in Promka (industrial zone near Avdiivka). While we were celebrating the Independence Day and enjoyed the parade, our fighters did not waste time and re-calibrated this lovely chopper anew. This is a short video filmed by the guys directly involved into these turrets' coming into being.

Another turret is being on repair now. Five months of rigorous work in the field, hundreds of accurate shots and dozens of our soldiers' saved lives – surely, all these factors affect the mechanism.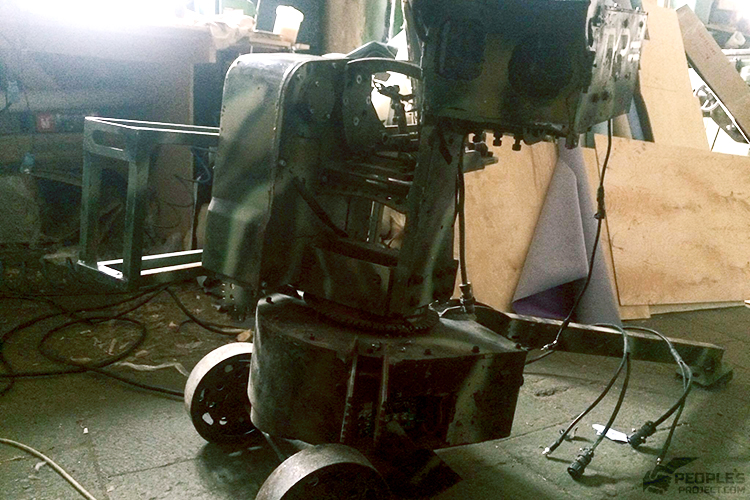 The turret machine in the workroom. Back to the front soon
After prophylactics and maintenance, the turret is to be transferred to a new position somewhere in the Svitlodarsk Bulge: any reinforcement of the firepower is always highly appropriate there.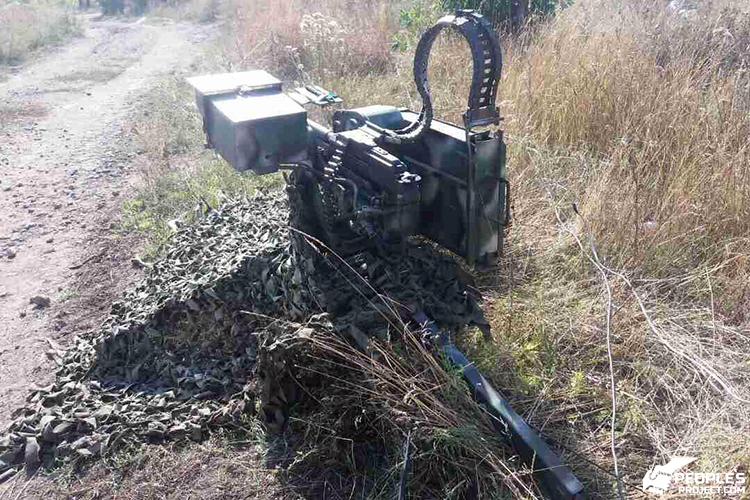 The turrets that are remotely operated from a control panel, is the invention developed by a team of volunteers, while manufacturing of the gear has been sponsored by People's Project volunteer center. Not to brag, but the fighters speak about these machines approvingly. A thermal imager, a camera, a remote control, and a well-adjusted precision sighting system. On the one hand, this makes the device a wonderful toy for grown-ups: who can ever resist the opportunity to shoot like in a computer game using a handy controller. On the other hand, this is a possibility to fight in the fiercest battle holding your positions without the necessity to expose oneself in front of enemy bullets.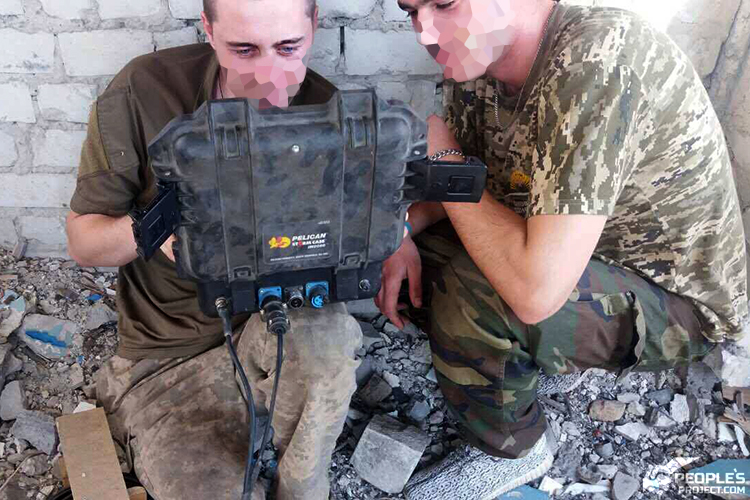 To shoot the enemy these soldiers do not need to expose themselves in front of enemy bullets: the turret does this itself
Additionally, we are scheming even more Napoleonic plans regarding the turrets. One of the combat units operating in the forefront, possesses another two turrets of similar assembly. These two have become a bit "tired" of continued use, thus they require routine maintenance and repair. We decided to support the renovation as we have enough money and experience for that, not to mention our faith in this superb gear's bright future. Once repaired, the turrets will be sent back to the hottest spots on the front. Not going into details, hopefully the turrets' new positions will make a nice surprise for our soldiers and a ghastly shocker for the terrorists.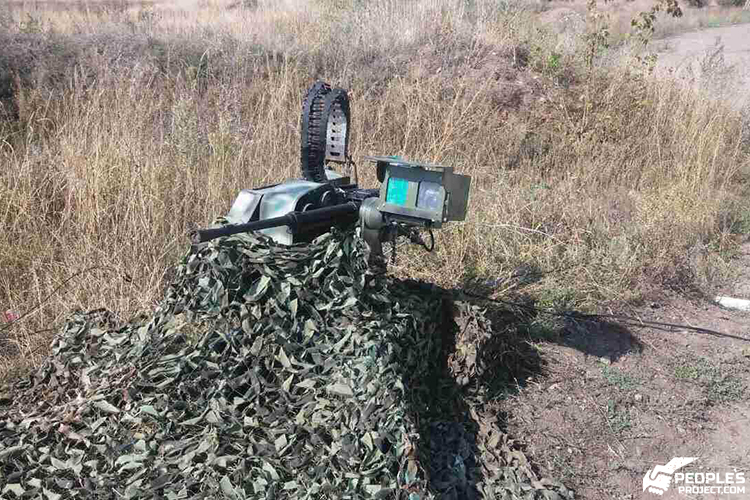 To be honest, we are very pleased at these turrets. Now our team is working at smaller ones designed for RPK, and our previous experience was a turret for a heavy machine-gun, mounted on top of a vehicle. False modesty aside, the experiment proved to be more than a success. The turret's high precision remote controls plus a powerful thermal imager are able of guaranteeing demolition of the enemy even within a few thousands of meters' range. All these "toys" give our soldiers the possibility to avoid injuries and death. Manufacturing and maintenance of turrets are paid by us at the expense of your donations; today all work on the turrets is carried out for the money raised within the Rapid Response project. Your contributions into this valuable project provide the volunteers with the opportunity to satisfy urgent requests of our military and equip them accordingly to the military science and technology's latest trends. And we need your unceasing support because the war is still on. And the enemy army invading our land from abroad, consists of skilled and well-trained slaughterers whose equipment cost loads of millions of russian rubles. So not to resist their onrush with slings and bows alone we need to equip our fighters well. Please do not stay aside because our country's defense is our shared responsibility.